Mike's Weekly Picks: My 10 Favorite RE Tech Reads…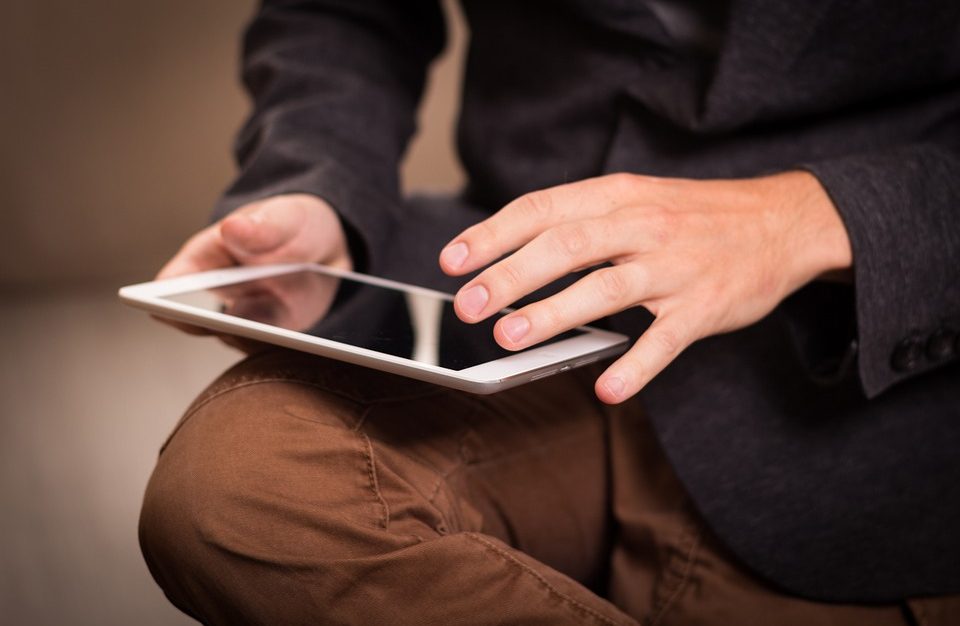 Here are my favorite Real Estate Tech reads from this past week. Happy reading!
Blog - Neuerspace
Any follower of my blog or LinkedIn posts knows that I am passionate about CRE Tech. I read all the blogs, especially Duke Long's and Michael Beckerman's, sit through countless demos, spend hours researching new gadgets and tools, and am always happy to talk to anyone about the latest and greatest.
Q&A with #RETAS Sponsor and Actovia Founder, Jonathan Ingber.Blog - Real Estate Tech NewsActovia is a subscription-based program for commercial real estate and finance professionals, and as well as deal syndicators,banks, analysts, and anyone who services commercial real estate owners with their services. Our deep and comprehensive data sets that include property financial and owner contact information serves as a lead generation and research tool. Our exclusive data and easy to navigate user interface makes us the go to site for anyone looking to feed their deal pipeline.
Real Estate Tech Accelerator Elmspring Accepting Startup ApplicationsBlog - CRE.TechChicago-based real estate technology accelerator Elmspring is looking for startups to join its 2017 class set to launch next summer. Founded in 2013 by real estate entrepreneurs and principals at Elmdale Partners, Thomas Bretz and Adam Freeman, Elmspring was the first seed-stage technology accelerator in the country to focus solely on the real estate industry. The four-month program helps startups bring their "disruptive" ideas to market.
Blockchains ExplainedBlog - The Balance Sheet by YardiImagine that it is the end of the month. It's time to balance the books. Now, imagine that the entire process is gone from your schedule. Every transaction that your organization made that month was automatically balanced and recorded by an automated, accurate, secure and self-regulated system—completed within seconds.
Magellan Development prepares to open 298-unit, 'smart living' apartment building in River NorthNews - RE JournalsMagellan Development unveiled its first-ever "smart living concept," called Exhibit on Superior, a 298-unit, 34-floor apartment tower located in the city's River North neighborhood. The property, which is set to open in January 2017, was designed by bKL Architecture, and features units ranging from a convertible to a 3-bedroom apartment. Each unit features keyless entry, plank flooring, contemporary dark wood cabinets, stainless steel appliances and in-unit washer and dryer, the company said.
Q&A with CRERAYS Founder, Michael NachtomeBlog - Real Estate Tech NewsWith CRERAYS, tenants in the market tell us, in detail, what requirements they have and we send those requirements on to real estate professionals who have signed up with our site. There is no cost to receive notifications. If a real estate profession is able to fill those requirements, they respond with a custom proposal and work directly with the customer.
How CRE is paving the path to innovationBlog - BuildoutIn an industry where relationships win business, CRE is gradually becoming more digital. Tech innovations like commercial real estate marketing tools and virtual reality and 3D tours are increasing engagement with potential buyers and facilitating crucial business relationships.
CRE Tech Startup Truss Launches New Leasing Platform for LandlordsBlog - CRE.TechChicago-based commercial real estate technology startup Truss has unveiled a new platform that will help landlords streamline the leasing process. The platform, which is designed for small and medium tenants and landlords focused on commercial space under 10,000 square feet, already claims several big-name firms as users including Zeller Realty Group, GlenStar Properties, Newmark Grubb Knight Frank and Transwestern.
CBRE Acquires Floored: Real Estate Tech Poised For A Big 2017News - ForbesCBRE, the largest commercial real estate company in the world, made an interesting acquisition last week. The mega property development, management, and financing firm purchased Floored, a technology startup focused on interactive 3D imaging.
IN-BUILDING FORUMS. Connect. Collaborate. Amplify.
Blog - Duke Long
The onslaught of (internet of things) IOT has stretched thin the quality and efficiency of your WI-FI network. Connectivity has become the 4th Utility, and it's just as necessary for productivity as electricity, water, and gas.
Have I missed anything? Feel free to reach out to me at michael@thenewsfunnel.com with your favorite RE Tech articles for this week. I am always looking for new content to read!