Mike's Weekly Picks: My 11 Favorite RE Tech Reads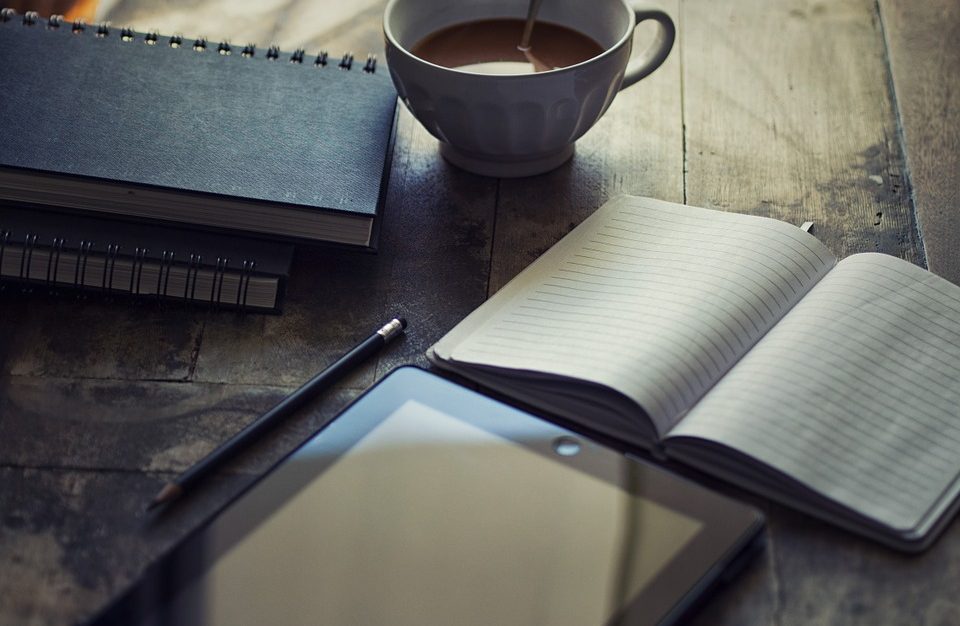 Here are my favorite Real Estate Tech reads from this past week. Happy reading!
Blog - RealMassive
The commercial real estate industry (CRE) is experiencing one of the most profound economic, social, and cultural transformations in history. Globalization, rapid urbanization, shifting demographics, and technological advances are ushering in unprecedented change and today's landscape looks dramatically different than it did even one decade ago. CRE professionals are tasked with finding new ways to adapt to this fluid and on-demand business landscape. In order to remain relevant and competitive in the digital era, the industry as a whole must operate dynamically and iterate rapidly.
4 Reasons to Ditch Your Little Black Book
Blog - REThink
As a whole, the real estate industry to-date hasn't been known to be an early adopter when it comes to technology. But, that won't hold true forever! If you've been carrying around a little black book full of prospects and clients or are constantly updating your Excel spreadsheet with incoming leads or properties / spaces you are tracking —it's time to jump into the 21st century.
Can I Take You To The Real #CRE Promised Land?
Blog - Duke Long
In previous articles, I stated that "We All Now Live In The Commercial Real Estate As A Service World." And with that "Some Will Win Some Will Lose. How To Make Sure You Are One Of The Winners." But, then again "Is The Commercial Real Estate Future Too Obvious?"
MetaProp NYC Announces Conclusion of Biggest & Best Ever Real Estate Tech Week
Press Release - MetaProp NYC
The recently concluded New York City Real Estate Tech Week 2016 was bigger and better than ever, with greater attendance and more eventsand companies taking part in the world's largest and most prestigious PropTech conference series, according to MetaProp NYC, the world's premier real estate technology nexus and PropTech accelerator.
BrokerSumo Launches Back Office Platform for Real Estate
Blog - Real Estate Tech News
When Jeremy Shoenig would talk to real estate brokers and agents about the technology they used to speed up their processes, he found they were using a non-industry designed product or nothing at all because the software was too expensive for their business. Seeing his customer's need for a solution, the EZCoordinator co-founder went to work.
How to Build a Successful Real Estate Investors List
Blog - Bulletin By Brevitas
Getting a property sold in CRE involves much more than posting a listing. Finding the right buyer in the shortest possible time frame is a goal worth some proactive effort, so building a list of potential real estate investors is part of best practice.
VTS Named One of the Country's Best Medium Workplaces by Fortune Magazine
Blog - VTS
Today, the team at VTS is excited to share some big news: we have been named to Fortune's 2016 Best Medium Workplaces list! This honor belongs to each and every member of the team working across all of our offices – it really is the people who work here that truly make this an amazing place to come to work every day. Thank you team!
Xceligent Launches Digital Tour-Book Product for CRE Tenant Brokers
Blog - CRE.Tech
Data and market analytics firm Xceligent has launched Xceligent Spaceful, a web-based application for the creation of dynamic commercial real estate digital tour books. The product helps tenant brokers create space-tour experiences to showcase properties while strengthening broker-tenant interaction with digital and mobile capabilities.
How to use technology to connect like a human
Blog - Apto
Technology has us more connected than ever nowadays. Thanks to smartphones, tablets and the variety of communication methods and apps and tools on them, we can immediately communicate with our colleagues and clients anywhere, anytime, any place. Any information we want to find is available at our fingertips.
Blog - The Balance Sheet Corporate Blog by Yardi
Certainly, technology has revolutionized the daily lives of most people—including the way they communicate, work, shop, eat and entertain. Yet some industry analysts contend that technological change has been slow to take root, and commercial real estate generally oper­ates as it always has.
When Will Office Leasing Pick Back Up?
Blog - Hightower
It is no secret that the U.S. office market has been lagging behind in the broader commercial real estate recovery. The sector has struggled to regain its footing in a few key areas.
Have I missed anything? Feel free to reach out to me at michael@thenewsfunnel.com with your favorite RE Tech articles for this week. I am always looking for new content to read!