Mike's Weekly Picks: My 13 Favorite RE Tech Reads…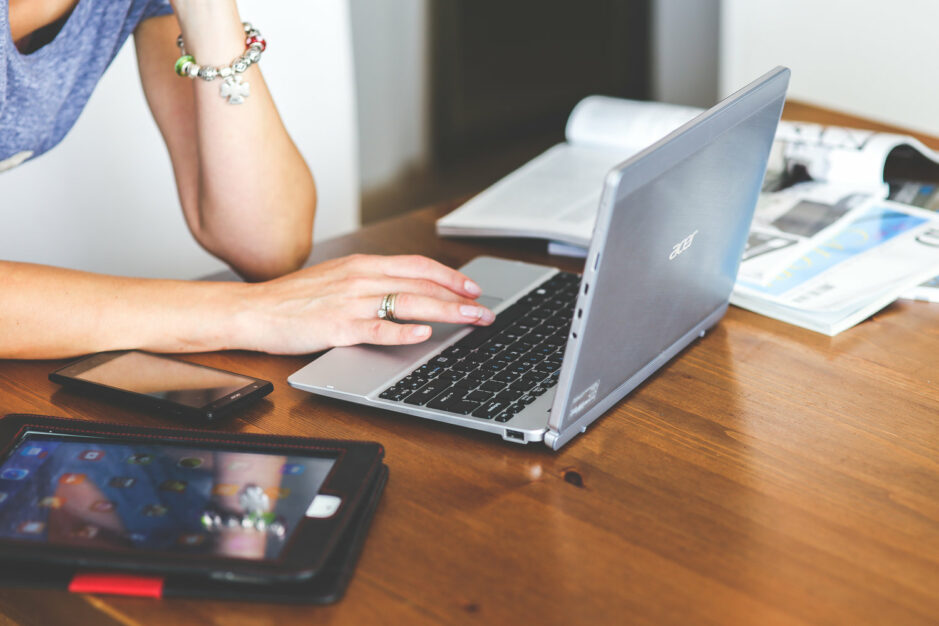 Here are my favorite Real Estate Tech reads from this past week. Happy reading!
How the Internet of Things will change city CRE and a broker's job descriptionBlog - BuildoutThe Internet of Things (IoT) is a popular buzzword across industries. McKinsey characterizes the IoT as sensors and actuators embedded in physical objects and linked through wired and wireless networks, often using the same Internet Protocol (IP) that connects the Internet.
Introducing the Fifth Wall PodcastBlog - MediumSeveral weeks ago, Fifth Wall decided to give a trial run to a tried-and-true concept: the podcast. We interviewed Ari Mir & Brian Thomas, co-founders of Clutter — one of our Fifth Wall portfolio companies that is leading a transformative approach to self-storage (if their $64 million Series C round earlier this month led by Sequoia Capital, Atomico, Google Ventures and Fifth Wall is any indication, we'd also suggest that their leadership has heretofore proven fruitful).
Other Than Social Media, How Often Do You Use Apps For Business?Blog - QuantumListingI was on a conference call yesterday with Linda Day Harrison from The Broker List, Howard Kline from CRE Radio & TV, Kateri Osborne from The News Funnel and CRE//Tech, and Zach Watkins from RealMassive. Linda asked me the question, why did I decide to pivot QuantumListing away from being an app only to being an app and website. My answer was that most people don't want to do data entry on their phone.
How To Get the Most Out of a Digital Building Directory SystemBlog - Real Estate Tech NewsConsidering adding a digital directory to your building lobby? Digital directories are a great investment–they'll enable you to display property rental and listing information and communicate important announcements and information with building visitors through a medium that 76% of respondents to a Neilsen survey said has higher message recall than online ads.
Douglas Elliman Launches Third New App For AgentsPress Release - PR NewswireDouglas Elliman Real Estate, the #1 real estate brokerage in NYC and #4 nationwide, is proud to introduce the Douglas Elliman Mobile App for Consumers and Agents, personalized with names, individual photos and Douglas Elliman company branding. The app, which works with both Apple and Android phones and tablets, is expected to increase both leads and referrals by enhancing the business of Elliman agents and benefiting firm clients. With this app, Douglas Elliman continues to evolve its application portfolio for agents and their clients.
PropTech investors bullish as appetite grows for innovationNews - Real Estate WeeklyCBRE's acquisition of 3-D startup Floored and Blackstone's purchase this month of a slice of London-based temporary workspace business The Office Group are two huge benchmarks of the growing appetite for PropTech innovation by real estate owners, according to industry accelerator MetaProp NYC.
Tech Is Booming, But Lack Of Affordability Is Pushing Everyone Else Out, CRE Experts SayNews - BisnowIt is no secret Bay Area housing prices are expensive. Recent data revealed three counties now have average housing prices above $1M. Housing dynamics remain strong, but a lack of affordability could be a problem in the long run. And rents and pricing do not appear to be heading downward any time soon.
Cloudflare launches app development platform, announces $100M investment fundNews - Tech CrunchCloudflare launched a brand new app development platform today called Cloudflare Apps, and announced the $100 million Cloudflare Developer Fund, started by its investors to back some of the better ideas.
Early-Stage Real Estate Tech: 120+ Companies Building The Industry's FutureBlog - CB InsightsReal estate is a massive asset class representing trillions of dollars in value. To date, the industry has not been thoroughly affected by technology and software, but investment from venture capital investors into technology startups operating in the space reached new levels in 2016. Through 2017 year-to-date (6/6/17), investors have already invested $1.46B across 107 deals. At the current run-rate, total dollars invested are expected to exceed 2016 by 25% to $3.4B.
#CREtech Exhibitors: Integrated Business Systems (IBS)Blog - Real Estate Tech NewsAs a boutique business technology solutions firm, IBS provides an intensely customer-focused experience centered on helping clients keep their systems current and create competitive advantage.
Tech 1.0 Report Generates Plethora of National Media Attention; Ranks Top 25 Tech CitiesBlog - Cushman & Wakefield Silicon Valley BlogCushman & Wakefield's Principal Economist Ken McCarthy and Regional Director, Northwest U.S. Robert Sammons have co-authored an in depth research report ranking the top 25 tech cities in the country. The report has been covered widely by top tier press, as well as online tech and business publications. Scroll down for press coverage.
Three Key Trends in CRE MarketingBlog - theBrokerListWhen it comes to CRE marketing we have been doing the same things for a long time, but technology is adding a new spin to three principle tasks. Unlike selling widgets, CRE marketing has three major stages, each with its own set of strategies and tactics. First, you need to win business. That means getting hired by a property owner. Then you need to promote the asset to generate leads, and finally you need to convert leads into transactions.
The NYC Urban Tech EcosystemBlog - DreamItSince launching our venture accelerator focused on scaling "urban tech" startups, our team at Dreamit UrbanTech has met with over 500 founders building products that solve pressing problems for cities and their inhabitants. We have also built relationships with dozens of larger organizations that work with or support these fledgling companies.
Don't forget to come meet me in Los Angeles on September 28th and New York on December 7th for CRE // Tech! Tickets are on sale now!
WANT MORE CONTENT FROM MICHAEL? CHECK OUT HIS #TALKSHOP AND ON THE STARTUP ROAD SERIES!