Mike's Weekly Picks: My 17 Favorite RE Tech Reads…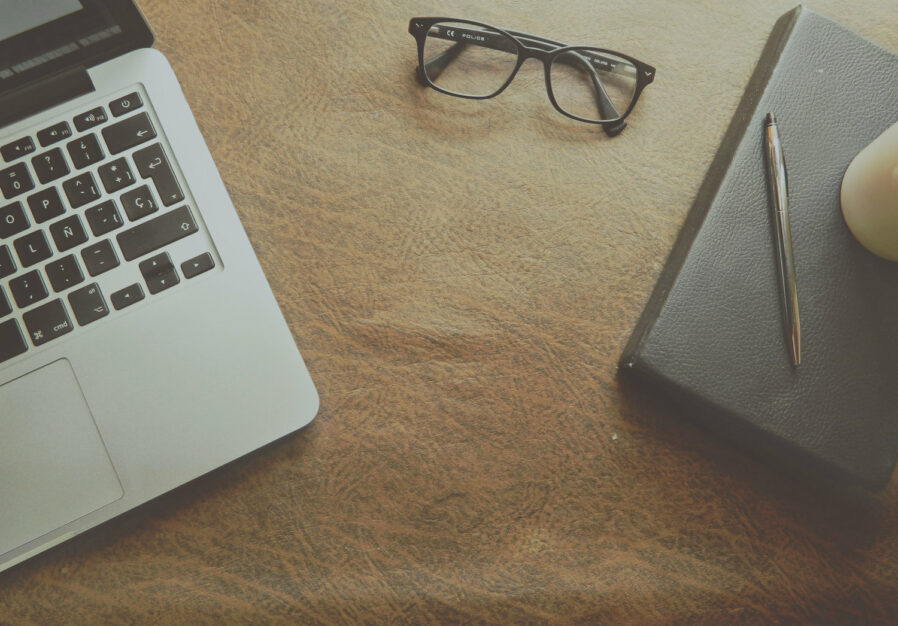 Here are my favorite Real Estate Tech reads from this past week. Happy reading!
A Long Time Ago...Blog - NeuerspaceToday marks the 40th anniversary of release of one of my favorite movies of all time, Star Wars. For those that are confused, I am referring to the original, also known as A New Hope, or Episode IV. George Lucas started his journey in 1968, writing down ideas for a space fantasy. He finished his rough draft of the script, titled The Star Wars in 1974.
AmazonFresh grocery pickup is about to open to the publicNews - The American GeniusAmazon is making grocery shopping even more convenient. The online giant is expanding their services to include grocery store pick up. Now AmazonPrime customers can pick out their groceries online, pay beforehand, then simply pick up their food at one of Amazon's locations.
Artificial Intelligence in Real Estate: Friend or Foe?Blog - Global Real Estate ExpertsArtificial intelligence (AI) is revolutionising many industries, including real estate. But, as the technology expands, will it ultimately help or hinder the industry? It all depends on who you ask, and some technology experts are more bold in their predictions than others.
Blackstone Invests in Energy Analytics FirmNews - Wall Street Journal Blackstone Group LP is giving a big boost to a small technology company that helps commercial property owners use energy more efficiently. The private-equity giant is buying a stake in Entic Inc., a Pembroke Pines, Fla., company that uses cloud-based data analytics to identify areas of energy waste in building heat, ventilation, air conditioning and other systems.
Co-working firm the Yard lands $15M in funding from Israeli bankNews - The Real DealCo-working company the Yard landed a $15 million credit line from the Israel Discount Bank of New York. The firm, which was founded in 2011 operates nine office spaces in New York and Philadelphia, will use the money to pay for new locations.
Digsy AI Changed My CRE Brokerage BusinessBlog - theBrokerListI've spoken with many brokers about what sales software tools and CRMs they use to grow their brokerage clientele. They almost always make a recommendation, but with a disclaimer that they lack essential productivity features or that they are not easy to use.
Funding for real estate challenger Spruce shows New York's startup scene is thrivingNews - Tech CrunchSpruce, a new startup looking to speed up the mortgage-closing process, has raised $4.5 million in its Series A financing from Bessemer Venture Partners, Omidyar Network and Third Prime Capital, along with a slew of private angel investors.
Latest CREtech Entrant to Disrupt the Valuation Software MarketPress Release - FUELcreThe technology landscape for the commercial real estate industry took a giant leap forward today with the announcement of the formation of FUEL. This exciting new venture comes out of the gate armed with the technology, leadership and a vision needed to set the industry free from the legacy tools and restrictive policies that have confined valuation & forecasting to a black box for over 30 years.
Market for Smart Home Technology is Slow to Show GrowthNews - Realty Biz NewsAlthough lots of people are interested in using or incorporating smart home technology, the actual growth of this market is still relatively slow according to an article in dealerscope.com. This article points out that even though smart home technology has been talked about for a number of years now, people are being slow to actually implement it in their homes.
Reali expands its online real-estate service to the entire Bay Area, raises $5M Series A roundNews - Tech CrunchReali wants to change how people buy and sell their homes and now it has $5 million more to work on it, thanks to a Series A led by Signia Venture Partners. The company also today announced that it is expanding beyond to the entire San Francisco Bay area, including the cities of San Francisco, Oakland and San Jose, and that its app is now available on Android, too.
SharpLaunch Forges Commercial Real Estate Data Partnership with RealMassiveNews - Sharp LaunchSharpLaunch, an all-in-one digital platform for commercial property marketing, announces an innovative data distribution partnership with RealMassive, commercial real estate's first open and connected digital marketplace.
Technology Pioneer Rosano Partners Exploits Drones for #CRE UseBlog - theBrokerListFor any #CRE firm or Broker to be successful in today's commercial real estate industry it's crucial to adopt and utilize new technologies. From programs that improve business efficiency to listing apps that follow a user as they go, there are so many ways to exploit technology to your NOI gain. Our new favorite technology here at Rosano Partners? Drones.
What a successful CRE technology implementation looks likeBlog - AptoImplementing a new commercial real estate (CRE) technology platform for your brokerage can seem like a daunting proposition. However, strategic planning and coordination with your CRE technology vendor can simplify the implementation and help you get the most out of your new platform right out of the gate.
#CREtech Exhibitors: SineBlog - Real Estate Tech NewsMaking their first appearance at CRE // Tech, Sine is the intelligent way to manage visitors and contractors. With Sine, you can check-in contractors, visitors, and staff via the web, tablet and mobile. Main features include; one system for all visitor flows to your site, publish custom entry-forms instantly, flag special permits works, improve compliance and decrease risk at site and monitor time & attendance.
#CREtech Exhibitors: Investor Management Services (IMS)Blog - Real Estate Tech NewsIMS is headquartered in Charlotte, NC and have over 18 years of experience in CRE innovation, beginning with creating the industry's first defeasance solution and more recently the first, and most widely adopted, web based CRE investment management platform.
Recity's Pipeline Analytics Reveal Key Development TrendsBlog - Real Estate Tech NewsRecity, the complete real estate pipeline data and analytics platform, just released the first-of-its-kind analysis about future development trends and insights for Washington, DC.
#CREtech Exhibitors: RealNexBlog - Real Estate Tech NewsRealNex is a commercial real estate technology company focused on providing better data management, analytic, and marketing tools to enhance productivity. The RealNex Suite features three principle components that, when combined, take CRE professionals through an entire deal cycle: CORE CRM, MarketEdge and MarketPlace.
Have I missed anything? Feel free to reach out to me at michael@thenewsfunnel.com with your favorite RE Tech articles for this week. I am always looking for new content to read!
Don't forget to come meet me in San Francisco on June 8th at CRE // Tech! Tickets are on sale now!
WANT MORE CONTENT FROM MICHAEL? CHECK OUT HIS #TALKSHOP AND ON THE STARTUP ROAD SERIES!