MIKE'S WEEKLY PICKS: MY 18 FAVORITE RE TECH READS…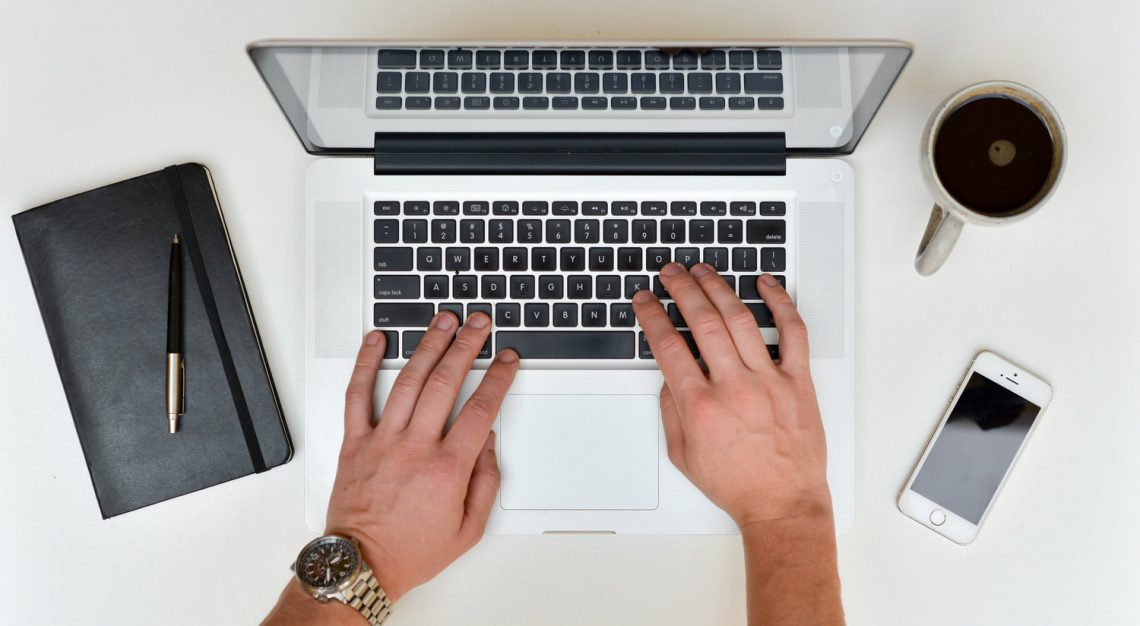 Here are my favorite Real Estate Tech reads from this past week. Happy reading!
How that Facebook Guy Will Change Our Industry…And More
Blog - Neuerspace
Imagine driving up to a building, holding up your phone and being able to see the stacking plan, ownership information, asking rental rates and any other information typically available. The owner could even put a sign on the building with a tenant's logo or name before a space tour.
App Review: Daylite 6 puts the "eye" in team, transforms small business thinkingBlog - Real Estate Tech NewsMarketcircle's newest version of Daylite, their Mac CRM and project management program, brings a fresh perspective on production and efficiency. Daylite 6 centralizes all business activities into one hub, allowing various business units and their individual team members to collaborate and function with real-time accountability.
A shop but not as we know it – the bright, virtual retail futureBlog - Cushman & WakefieldWill robots be able to spell our names correctly when ordering a drink at Starbucks? Will 'Gordon' be the name on everyone's lips as the best barista in town? What if you could see yourself in that brand new outfit without walking out of the shop?
4 Technologies Impacting Each CRE SectorBlog - Rethink CRETo say that technology is ubiquitous is likely an understatement. It impacts everything from our communications to our homes, work and friendships. Of course, commercial real estate is no stranger to the impacts of technology — with each of the big four sectors (office, retail, multifamily and industrial) seeing the changes in their own unique ways. The one thing that they all have in common is that an impact and change stemming from technology is inevitable.
4 tips for CRE brokers in the appraisal processBlog - AptoAs a commercial real estate broker, it's easy to feel like the appraisal process is out of your hands and there isn't anything you can do to help move it along.
10 Reasons Your CRE Business Needs a CRM in 2017Blog - theBrokerListCommercial real estate is a full-time job before you even get down to making deals and signing contracts. Adding a commercial real estate CRM can help reduce your work load and help you operate more efficiently.
CBRE Buys Software CompanyNews - Commercial Property ExecutiveThe company has acquired Mainstream, which provides technology solutions for tenant work requests, maintenance scheduling and analytics that support administrative work. CBRE Group Inc. continues to make strides in its technology initiatives with the acquisition of Mainstream Software Inc., a firm that provides mobile and software-as-a-service (SaaS) technology solutions for facilities management operations.
DC Tech Brokers See Growing Demand, Expect Several Big Deals This YearNews - BisnowWith DC's traditional office tenant base — federal government and law firms — consolidating office footprints, the region has begun to rely upon its growing technology industry to pick up the slack in the leasing market. The top brokers who work with tech companies, and the landlords who sign them, have noticed a pickup in activity so far in 2017 and expect to see several big tech leases drive DC's office demand this year.
Facebook Exec. Added to Speaker Roster at CRE // Tech in San Francisco on June 8Press Release - CRE // TechCRE // Tech (cretech.com) announced that Facebook's Jessica Jensen, Head of Products, Platforms and Insights, has been added to the distinguished group of speakers at the 2017 CRE // Tech Intersect Event in San Francisco. Jensen's presentation is entitled: 20 Shifts for 2020: Consumer and technology evolutions and how to "get ready".
Office technology: Is seamless human computer interaction the secret to workplace productivity?Blog - BuildoutOffices have come a long way since typewriters and rotary phones. The rise of the Internet transformed the work environment, and now, integration across platforms is making workplace productivity even better. However, this is just beginning of what's coming for office technology.
#CREtech Exhibitors: IOTASBlog - Real Estate Tech NewsRecently featured in Fast Company, Fortune, Bloomberg, Yahoo Finance, NPR and Wired, IOTAS is a smart home IoT (Internet of Things) platform making their first appearance at CRE // Tech. We are thrilled to welcome them!
Stop obsessing about the ROI of your CRE techBlog - AptoWhen it comes to purchasing new technology for your commercial real estate brokerage, return on investment shouldn't be the main focus.
Tech Tenants Are Designing Offices For The Ways People WorkNews - BisnowFrom Apple's newest spaceship-like campus to Google's proposed canopy office in Mountain View, Silicon Valley has among the most innovative offices. Yahoo is no different, remaking its offices on a global scale to better suit the needs of its employees.
The Rise of the CIO / CTO in Real EstateBlog - Honest BuildingsThe race to digital transformation in real estate business and operations is well under way, resulting in CRE organizations integrating and elevating the roles of key members of their leadership team - namely the Chief Information Officer (CIO) and Chief Technology Officer (CTO). These executives have experienced an accelerated evolution in their roles over the past few years. They're now responsible not only for the for strategic technical direction of their companies, but also play a crucial role in achieving the company's overall business goals.
Virtual reality expected to shake up future of real estateNews - Miami HeraldNearly a year before Jack Sazama will actually set foot in his new digs at the Spectrum apartments near the University of Minnesota, the freshman strapped on a set of cheap plastic goggles, strolled through his new apartment in virtual reality and then signed a lease.
5 Ways To Streamline CRE Operations In 2017News - BisnowThe year 2017 brings with it its own sets of unique challenges to CRE brokers across the country. Here are five ways to combat and streamline those operations through the next year.
#CREtech Exhibitors: (RE)meterBlog - Real Estate Tech News(RE)meter is returning for it's 3rd year as an exhibitor at CRE // Tech. (RE)meter believes in making user-friendly tech to help CRE professionals reduce risk, increase efficiency, lower expenses and advise clients with government verified industry leading data.
Wendy's and Spotify Partnering on Ad CampaignBlog - Regency CentersIt may seem to be an unlikely match but fast food spot Wendy's and online streaming music service Pandora are teaming up to create timely food-centric playlists.
Come meet me in San Francisco on June 8th at CRE // Tech! Tickets are on sale now!
Have I missed anything? Feel free to reach out to me at michael@thenewsfunnel.com with your favorite RE Tech articles for this week. I am always looking for new content to read!