Mike's Weekly Picks: My 19 Favorite RE Tech Reads…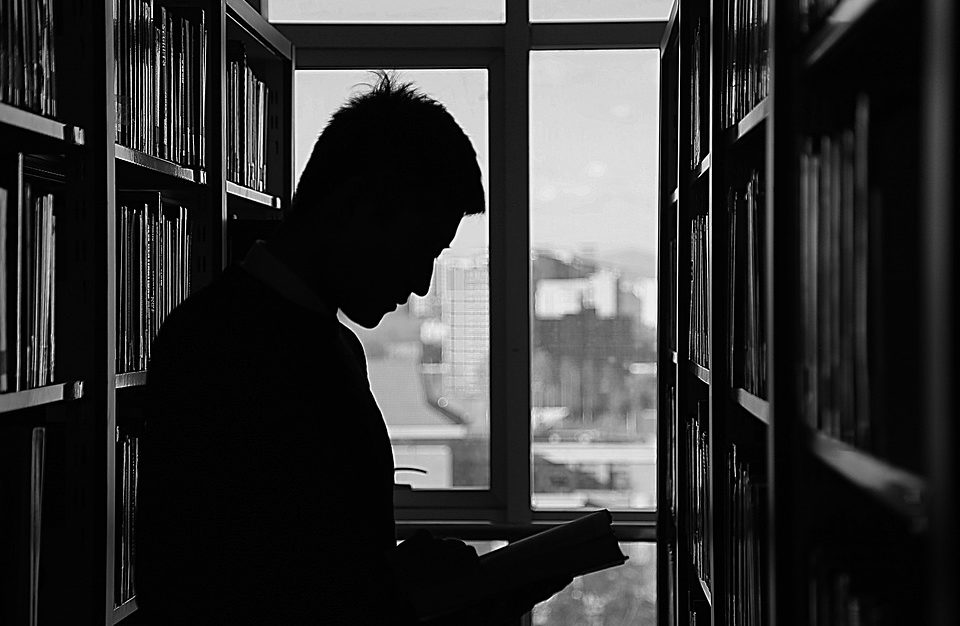 Here are my favorite Real Estate Tech reads from this past week. Happy reading!
3 Gadgets that Empower the CRE Professional
Blog - Jonathan Schultz
When it comes to devices and gadgets, there can be a fine line between having things that enhance your life and being ruled by your electronic assistants. A useful gadget is one that helps you do what you do –with fewer interruptions, greater efficiency, and minimal glitches.
F9Analytics delivers a "Pure" Financial Leasing Technology for iOS 10
Blog - Real Estate Tech News
Commercial real estate technology firm F9Analytics releases F9Analytics Anywhere™ the "Argus" of commercial property leasing for iOS 10; now available on the App Store. F9Analytics Anywhere™ for commercial property leasing is an extension of F9Analytics best-in-class financial desktop property lease analytic service.
Breather raises $40 million for stylish workspaces on-demand
News - TechCrunch
A mobile app that lets users find and book stylish workspaces on-demand, Breather, raised a Series C round of $40 million. The funding brings Breather's total capital raised to $73 million. Menlo Ventures led the round joined by Valar Ventures, RRE Ventures, Slow Ventures and Real Ventures.
Q&A with RealAtom Marketing Director, Taylor Lewis
Blog - Real Estate Tech News
Q&A with #RETAS Sponsor and RealAtom Marketing Director, Taylor Lewis.
Technology Alert: Chatbot for Real Estate Industry
Blog - RE Technology
Time is of essence in the real estate industry. You need to stay on top of every market trend. In one of our previous blogs, we spoke about how millennials are entering the buyers' market. Millennials as we all know are tech savvy and everything is instantaneous. You need to make sure you provide accurate and comprehensive information to stay ahead of the game.
THE 2016 #CRE #TECH CEO OF THE YEAR IS?
Blog - Duke Long
Honest Buildings is the collaborative, data-driven technology that empowers smart decision making, ensuring capital and construction projects are on time and on budget.
ZoneSavvy: Smart Location Data for Small Businesses
Blog - Real Estate Tech News
Ignorance is not bliss in the world of business. Owners know finding the right location is critical for success, but gathering essential data on area competition and local population demographics is a laborious process. Big businesses have it easy: they have teams and tools to run site analysis reports, are courted by major retail developments, and possess a well-known reputation to draw the community to the new location.
3 Ways Millennial Tech Talent is Shaping CRE Markets
Blog - The Broker List
Tech markets are growing like crazy. And not just in Silicon Valley, either—tech-talent is exploding from Charlotte, NC, to Madison, WI. Millennials are driving much of this growth, and their preferences in workplace and community are leaving marks on commercial real estate nationwide.
How Remote Working Is Changing The Real Estate Business
Blog - Real Estate Tech News
Since the global financial crisis of 2008, many industries have suffered a significant downturn and experienced declining investment. But real-estate, which was at the very heart of the global financial meltdown, seems to have bucked the trend.
Friday Flash: Faster, cheaper, better?
Blog - 1000WATT
Opendoor, you will recall, is the startup that buys homes from people at a price determined by data wizardry, and closes them in as little as three days. Sellers pay a premium — fees reportedly range from 6-12% — for that certainty and speed.
Meet the Founders: Sarang Ratanjee and Matt Schneider from Boulevard
Blog - GeekEstate.
In our latest real estate tech interview, I'm talking to Sarang Ratanjee and Matt Schneider from Boulevard, a company based in the Bay area.
The 7 deadly sins of CRE appraisals (Guest post: Carl Streck)
Blog - Apto
You probably know about the dangers of the seven deadly sins in your own life. However, you may be thinking, "How on earth could these relate to the commercial real estate market, let alone appraisals?"
Second Century Ventures Accepting Applications for 2017 Accelerator Class
Blog - CRE.tech
The strategic investment arm of the National Association of Realtors, Second Century Ventures, is looking for the next crop of real estate technology startups to take part in its 2017 REach accelerator class.
Nested, a startup that guarantees to sell your house, is being offered £10 million worth of property a week
News - Business Insider
Nested, a UK startup that helps people sell their house by guaranteeing them a minimum price in cash, is being offered £10 million ($12.6 million) of property a week just months after launch, according to its CEO.
VTS-Hightower Merger: Why This Mega $300M Real Estate Tech Deal Is Just The Beginning
News - Bisnow
Beyond the details of their $300M mega-merger, the real estate tech CEOs of View the Space (VTS) and Hightower, Nick Romito and Brandon Weber, sat down with Bisnow CEO Will Friend to discuss their fear of spreadsheets, who they would have preferred as US president (not Trump or Clinton), the one piece of advice they would give to young entrepreneurs seeking venture capital money and, oh yes, big hair.
Q&A with RealConnex CEO & Founder, Roy Abrams
Blog - Real Estate Tech News
Q&A with #RETAS Sponsor and RealConnex CEO & Founder, Roy Abrams
Blog - The Balance Sheet by Yardi
In 1992, the founder and CEO of Realcomm made a prediction. Jim Young wrote an article entitled "The Information Age and the Potential Effects on the Commercial Real Estate Market" forecasting a world in which reporters armed with "personal communicator" devices would relay information to editors, who pass it through an electronic distribution system to reach consumers in their home.
Commercial Real Estate's Slow Tech Adoption Is Hurting Investment
News - BisnowCommercial real estate is falling behind on investing in tech and data analytics, and it's creating potential roadblocks to effective asset management, decision-making and deal flow.
FIVE THINGS THAT WILL DISAPPEAR IN THE COMING YEARS
Blog - NeuerspaceAmazon's announcement that they will open grocery stores without cashiers has been a hot topic this week. The questions I have heard include, "How will it work?", "Why didn't anyone else think of it first?", and "How will we replace all of those cashier jobs?"
Have I missed anything? Feel free to reach out to me at michael@thenewsfunnel.com with your favorite RE Tech articles for this week. I am always looking for new content to read!