MIKE'S WEEKLY PICKS: MY FAVORITE 16 RE TECH READS…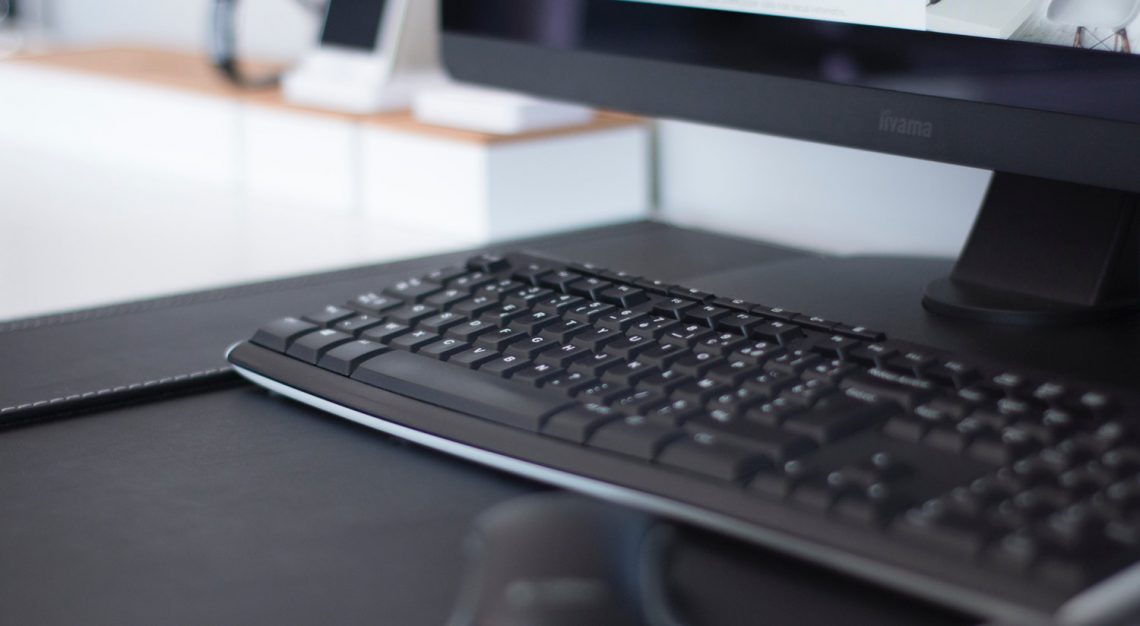 Here are my favorite Real Estate Tech reads from this past week. Happy reading!
Matterport partners with Google to bring Street View 3D perspectives indoorsNews - TechCrunchWhen you're looking at moving into a new space, Street View is often a useful tool to get the general vibe of the area but it's almost impossible to really tell what spaces look like indoors without physically being there.
A Small Investment In Cybersecurity Now Can Reap Major BenefitsNews - BisnowCRE tech has advanced far in a short amount of time. It can now be used to manage a building and startups are looking to disrupt everything from improving the workflow at a construction site to how deals are financed. But too often, commercial real estate companies are not correspondingly increasing their investment in cybersecurity, leaving themselves and their clients vulnerable.
Alphabet's Sidewalk Labs Bids Toronto for Digital City: ReportNews - Fox NewsSidewalk Labs, the urban innovation unit of Google's parent company Alphabet, has applied to develop a 12-acre plot of land in downtown Toronto into a "digital city," according to a report.
If You're Worried a Robot will Take Your Job, Do These 4 ThingsBlog - Jonathan SchultzWill a robot take your job? It might sound like a question out of a sci-fi movie (it probably does because it is) but, it's quickly becoming reality. While I'm a futurist at my core, in my heart I feel that robots should only take jobs we CAN'T do. I believe they should support us to be better … not to be gone!
Four times you wished your CRM was mobile friendlyBlog - theBrokerListIt just might be an understatement to say that the smartphone has become indispensible in our personal lives. In fact, with 77% of Americans owning a smartphone, the odds are high that you may be reading this post from your smartphone right now.
Office startup Knotel signs deals for 93K sfNews - The Real DealFlexible office space provider Knotel signed deals to take on an additional 93,000 square feet across five properties in Manhattan and Brooklyn. The deals, some leases and some management agreements, expand the startup's footprint in New York to around 250,000 square feet.
Enterprise smart lock player Latch snags another $10MNews - TechCrunchNew York based Latch has topped up its Series A with a further $10 million in external funding, bringing on a new investor RRE Ventures. Existing investors also participated. The smart lock maker has now raised a total of $26 million since being founded, back in 2014, and recently opened up availability for its products nationwide within the U.S.
Lesson for Young Brokers from the CEO of MicrosoftBlog - NeuerspaceI skim a lot of articles. Hundreds a week. Some are worthy of reading while others aren't. Then there are a select few that I read multiple times to make sure I retain the information. This past weekend, I read an article on Inc.com about career advice from the CEO of Microsoft, Satya Nadella. The headline of the article promised that it could all be summed up in one sentence. I skimmed forward and looked for the lesson, which may sound simple, but is really brilliant. 
Mapping the Modern Transformation of New York CityNews - The Atlantic City LabLast week, we showed you a big trove of the latest data on New York City's neighborhood changes from 2000 to 2015, courtesy of the New York City Comptroller Scott Stringer. We asked Chris Vaillancourt over at the mapping company ESRI to help us make more sense of how Gotham's 55 sub-boroughs have gentrified and shifted in their populations over the last decade and a half.
#CREtech Exhibitors: SharedSpaceBlog- Real Estate Tech NewsSharedSpace is making its first appearance as an exhibitor at CRE // Tech. SharedSpace is passionate about supporting small businesses—especially those in the early stages. Whether you're a solopreneur or a company of eight, SharedSpace's coworking space in Atlanta is a great environment in which to thrive. Surrounded by fellow business owners and supported by the SharedSpace team of professionals, there's no limit to the ways you can succeed.
Meet the RE Tech Entrepreneur: Adam Doron from UnpaktBlog - GeekEstate BlogIn our latest real estate tech entrepreneur interview, we're speaking with Adam Doron from Unpakt.Without further ado…
New Built Environment Technology Association LaunchedBlog - Faculty ExecutiveA new international organization, the Built Environment Technology Association (BETA), has been established to equip the real estate, construction, design, urban planning and facility management industries to better understand and utilize contemporary and developing technologies for the built environment. BETA will foster collaborative relationships with companies, vendors and trade organizations; develop a real-time communication portal; commission research; and produce educational and training products for these transformational technologies.
#CREtech Exhibitors: Virtual Xperience (VX)Blog- Real Estate Tech NewsVirtual Xperience Inc. ("VX") accelerates the sales cycle for new developments, renovations, and pre-construction. VX clients pre-market their projects with immersive, photo-realistic VR visualizations across multiple mobile and VR platforms.
The Digital Transformation of the Built EnvironmentBlog - VTSWe are undergoing a Digital Transformation of the built environment. As a result, the face of commercial property has been irreversibly altered. The PropTech world has been praised, and sometimes blamed, for radical new business practices sweeping the industry. As important as it is to make room for innovation, we can't lose sight of two things: Firstly, PropTech is just one small facet of change for the property industry; and secondly, a balance must be struck between digital and human interaction.
Virtual reality: rendering offices obsolete?Blog - theBrokerListIn 2014, Facebook bought Oculus Rift with the vision of virtual reality (VR) in every home. Each day, we're closer to VR becoming a staple of our routines, and the potential for this technology to change our lives is boundless.We've already begun to work and socialize online with tools like Skype and Google Hangouts, and in the not so distant future, we may do these things exclusively virtually. We'll experience restaurants from our own kitchen tables, and instead of going into an office each day, we'll be able to plug into our workplace from home or any other location that suits us.
Mya raises $11.4M Series A to streamline recruiting for retail, warehouse and call center jobsNews - TechCrunchThe experience lacks so many things: transparency, fairness, timeliness and so on that solutions to date have only addressed part of the problem. LinkedIn made the resume digital and put people in (mostly) one place. Others have created labor marketplaces and educational resources to "fix" hiring, but last time I checked hiring was still broken. With 11.4 million in Series A financing led by Emergence Capital, Mya Systems manages to complement this market and stands on its own as a machine intelligence-powered tool for recruiters and applicants.
Have I missed anything? Feel free to reach out to me at michael@thenewsfunnel.com with your favorite RE Tech articles for this week. I am always looking for new content to read!
Don't forget to come meet me in San Francisco on June 8th at CRE // Tech! Tickets are on sale now!
WANT MORE CONTENT FROM MICHAEL? CHECK OUT HIS #TALKSHOP AND ON THE STARTUP ROAD SERIES!