My 5 takeaways from 2015 in the real estate tech sector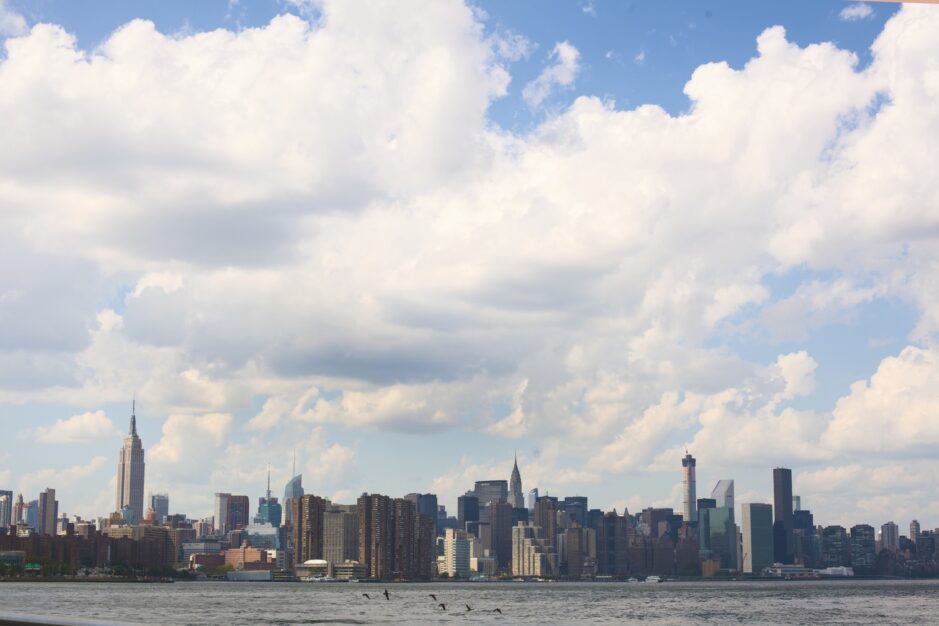 What a year in the real estate tech sector! Amazing, amazing, amazing.
As someone who was perhaps one of the early entrants to the industry, it's been an incredible experience to be given a front row seat on the explosive growth in real estate tech.
I remember when I first set out on this journey in 2011 and having the good fortune of meeting people like Nick Romito, Duke Long, Michael Mandel, Jonathan Wasserstrum, Allen Buchanan, Jon Schultz, Jeremy Neuer, Coy Davidson, Barbi Reuter, Brandon Weber, Riggs Kubiak, Pierce Neinken, Linda Day Harrison, Jeff Finn, Roy Abrams and Chris Clark. It seemed at the time they we were the entire tech market! As I got to know these thought leaders, I learned about their dreams and ideas of where the industry was heading. It was really cool to learn about their passions and visions. Everyone supported everyone. What came next was tremendous hard work and a refusal to listen to the naysayers. And as a result, a lot of amazing progress was made by this group and many others.
So, first and foremost THANKS to my fellow tech entrepreneurs, visionaries and thought leaders for inspiring so many of us and doing the heaviest lift to get this sector off the ground.
Fast-forward to today and it's really incredible to look back and see the rapid evolution that's taken place. Now, there are nearly 1,000 startups on the scene, big VC dollars being invested, new media devoted exclusively to covering the sector (check out The News Funnel, Real Estate Tech News, cre.tech, etc) and the first groups of startups really maturing into big, sustainable businesses (check out Hightower, Compstak, VTS, Honest Buildings, TheSquareFoot, etc.)
As I look back over the past year and think about the year ahead, here are my top 5 takeaways from 2015 and where I think things are heading:
1) The real estate tech industry is here to stay! While there is no doubt the failure ratio might be high, there is so much momentum, innovation and investment dollars coming into the industry and there is clearly no turning back. It's a real business sector!
2) Expect 2016 to witness the first round of exits and mergers. Several sites have clearly broken out of the pack and are well situated to be acquired or merged. I wouldn't be surprised if several sites that seem to have similar products merge as well. Makes total sense. Either the existing, dominant data and information sites/companies get stronger or the playing field finally starts to get leveled.
3) This year ahead will be the year that the real estate industry, particularly commercial, begins to more aggressively engage in these tools. To date, only a small percentage of the industry is embracing these new tech tools. But as more and more industry leaders encourage their brokers and vendors to use these platforms, the era of resistance to change will finally be over. Expect a big growth year in terms of engagement by the industry.
4) There will be a lot of failures (and that sucks) but it's inevitable. I have read that over 90% of startups fail. Unfortunately I don't think the real estate sector will be immune to that trend. As any of the startups out there can attest, it's really, really hard to get traction in this sector because so few professionals are embracing the tools. With that in mind, and with funding getting harder to access, it could be a troublesome year ahead for those sites that either aren't well-funded or that don't have a viable revenue stream.
5) Big established tech players will enter the field. The Google's of the world are sensing the enormous opportunity in the real estate tech sector. I wouldn't be surprised if sooner than later several other tech giants entered the sector in a big way and were able to scale very quickly. Stay tuned, that could be the biggest game changer to come!
I am very excited to see what's next in the real estate tech sector. I would also love to hear others predictions and observations as well!
Wishing everyone who reads this blog all the best in the New Year!