MY FIVE TAKEAWAYS FROM CRE // TECH NYC…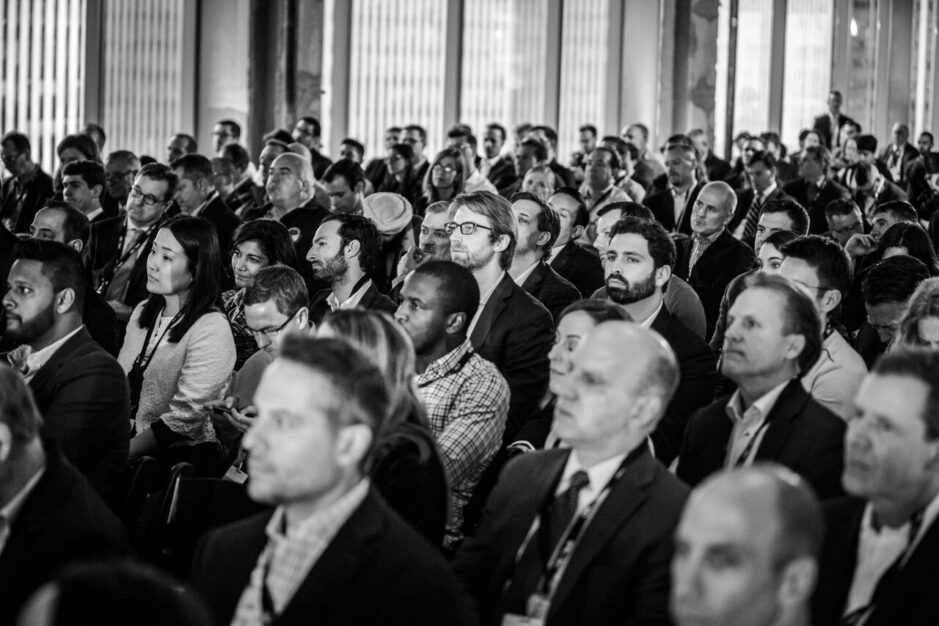 WOW! I am still catching my breath from one of the most extraordinary days in my long, long career. Truly breathtaking. Almost 700 people! No bullshit, no hype. People came from all over the country. From Europe and Asia. We had the CTO`s of the five largest brokerage firms on one stage. The leading VC`s all on one panel. NYC`s largest and most active landlords talking tech. CRE // Tech New York exceeded all of my own expectations. Feedback was incredibly positive. And as I said in my opening remarks on Thursday, "This isn`t an event, this is a movement!"
And while I know that I have the best team of professionals in the CRE tech content and event sector made up of the the hardest working, kindest and smartest people I have ever worked with, the event`s success wasn`t about us. It was about this CRE tech movement which is growing every day. The progress is real in CRE tech. Not because we hosted the biggest event ever in commercial real estate tech, but because of WHO was there. The quality of the speakers AND the quality of the attendees. It was truly amazing.
Besides being in awe of the size of the crowd, my five main takeaways from the event are the following:
The broker CTO panel moderated by Tom Byrne was extraordinary and the talent assembled was mind blowing. But what really stood out on that panel was how well these tech professionals got along and how respectful they were to each other. Perhaps it`s because many came from outside of the industry or from tech, but it was a breath of fresh air to see folks (Chandra Dhandapani, Chief Digital & Technology Officer of CBRE, Dan Spiegel, Executive Vice President, US Operations at Colliers, Adam Stanley, Global CIO/ Chief Digital Officer of Cushman & Wakefield, Raj Bhatti, Chief Technology Officer of Newmark Knight Frank and Edward Wagoner, Global CIO, Corporate Solutions of JLL) from such competitive companies cooperating and agreeing on so many critical issues facing the industry.

With the Broker CTO panel`s Chandra Dhandapani, Chief Digital & Technology Officer of CBRE & Adam Stanley, Global CIO/ Chief Digital Officer of Cushman & Wakefield

The VC`s in our space are some wicked smart people. WOW. Listening to Brad Greiwe, Kurt Ramirez, Rich Boyle, Jeff Berman, Mark Goldberg and Travis Putnam talk tech was really incredible. I could have listened to them for hours without ever getting bored. So smart about both tech and real estate. We are really blessed to have such thoughtful leadership on the investment side of this business. Thanks to J. Skyler Fernandes for moderating.
To hear Bill Rudin (legendary NYC leader and owner/developer at Rudin Management), Andrew Mathias and Tommy Craig talk as much tech as they did about their properties was a pretty big deal. When landlords of that caliber know their shit about tech, it should be a wake up call to all other developers in the industry. Thanks to my friend Paul Amrich for doing an awesome job moderating.
My favorite comment of the night was when Jon Schultz asked Peter Smith, Director of Global Real Estate from Bloomberg how a startup should try to pitch their company. Peter so flatly and honestly said, "It helps to know Mike." I nearly fell off my chair.
I love the CRE tech community! I am so grateful to work in a space every day where the people are so incredibly passionate, grateful and supportive of one another. It motivates and inspires me to work even harder, to do more to support the industry and to expand our platform.
I am so excited for 2018 for our CRE // Tech platform. We will be expanding to eight events and also relaunching our website soon! Additionally, we have some extraordinary announcements we will be making regarding an incredible new partnership and more. But most of all, I am reflective about an extraordinary year for me personally, for our company and for our industry overall. I am grateful to everyone who reached out to me this past year, everyone I met in person and all of the incredible support we have received along the way.
And I would be remiss without once again acknowledging the one guy most responsible for starting the movement, my friend and partner Pierce Neinken.
Here`s to an amazing 2018 in CRE tech!