My Five Takeaways From CREtech San Francisco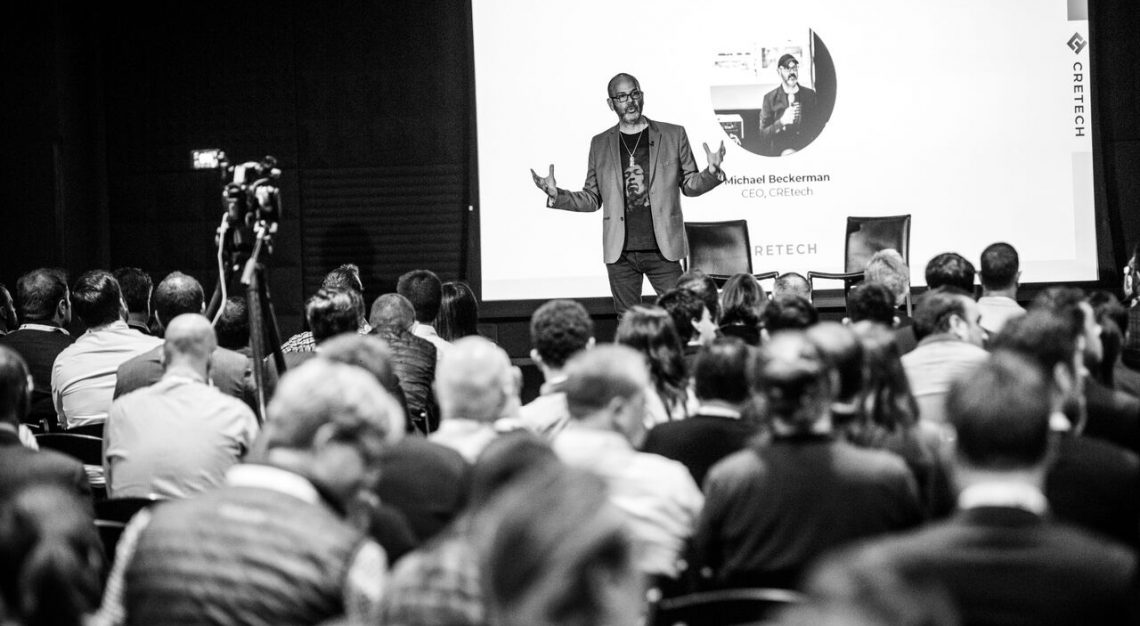 It was approximately one year ago this time that we had our first event as the new owners of CREtech.com. I had known the original founder of the site, Pierce Neinken, since he started it and was a proud volunteer from day 1. So when we had an opportunity to acquire the platform, at the suggestion of my good friend Jeremy Neuer, we jumped on it.
At our first event as the new owners, it felt like something was in the air. Something was happening in the CRE Tech sector, you could just feel it. Momentum was building. And at CREtech San Francisco, it was very, very apparent that the industry was about the explode (in a good way),
Post event, the momentum has been extraordinary. Not just for our platform, but for the entire industry. Funding is happening at an astonishing pace. Startups are finally scaling. Incredible new sites are being launched daily. And new entrepreneurs are joining on a consistent basis from within the commercial real estate industry and from the corporate world in general.
And while 2017's event was truly incredible, last weeks event blew the previous years event away in terms of size, connectivity and conversation. The speakers were extraordinary. The attendee list was from virtually every segment of the CRE Industry and as with all of our events, real estate people outnumbered tech people by a large number, which to me is a healthy sign of adoption in the space. And finally, the sponsors on hand were the most innovative startups I have connected with in the space.
Here are my Top Five Takeaways:
Blockchain is in the House. From the incredible Q&A between

Brad Greiwe

of

Fifth Wall

and

Josh Stein

of

Harbor,

to seeing

Gordon Smith

the Co-Founder & CEO of

Biproxi

,

David Fisher

&

Cori Goudchaux

of

Intregra Ledger

, it was the most I have heard Blockchain discussed at one of our events. A clear sign something is coming in regards to Blockchain technology and real estate.

Prologis

,

Kilroy

,

Brookfield

and

Equity Office

are way, way out front in terms of tech investing and adoption. Amazing panel comprised of

Breton Birkhofer

,

Josh Raffaelli

,

Matt Gri

ffin

and

R

yan Salvas

and moderated by my great friend

Jak Churton

of

JLL

.

If you want to see what tech leadership looks like in brokerage sector, just note how

CBRE

,

JLL,

Cushman & Wakefield

and

Colliers

send their TOP people to speak at our events. One of the great things about running

CREtech

and personally selecting the speakers, is how I never have to ask, beg or chase any of the leading brokerage firms to send their best speakers to us. They WANT to speak at our events. (Oh and btw, we are NOT a pay-to-play platform so it's all based on merit!)

Predictive Analytics. Another term heard several times from our speakers. The comments centered around how the data that is being mined today has enormous potential to give insights as to who, what, where a deal could like emulate from. Imagine a brokerage firm having the most compelling data mined from statistics, profiles, modeling, machine learning and AI to determine well in advance what type of tenant is most likely to relocate and where. Hmmm. Now this is where tech really starts to get interesting in CRE tech. Imagine the implications on how canvassing and marketing is currently being handled.

My team is amazing. Led by events guru

Kateri Osborne

and marketing guru

Lindsey Imperatore

on the ground and at the event, and the rest of team back at the ranch including

Sarah Malcolm

,

Jen McCabe

and

Lauren Leal

. I am so fortunate to be able to work with such a talented, dedicated and fun group.
Special thanks to several of our CREtech Ambassadors who really had a huge impact on this events success including Jak Churton, Tom Poser and Hillary Hogan of JLL, Steve Kapp of NKF, Elie Finegold, Steve Weikal of MIT Center For Real Estate and Robert Thornburgh of Kidder Mathews.
Next up, Los Angeles on September 13th. Hope to see you there! #TheCREtechMovement continues to build momentum!!!