My Five Takeaways From ICSC RECon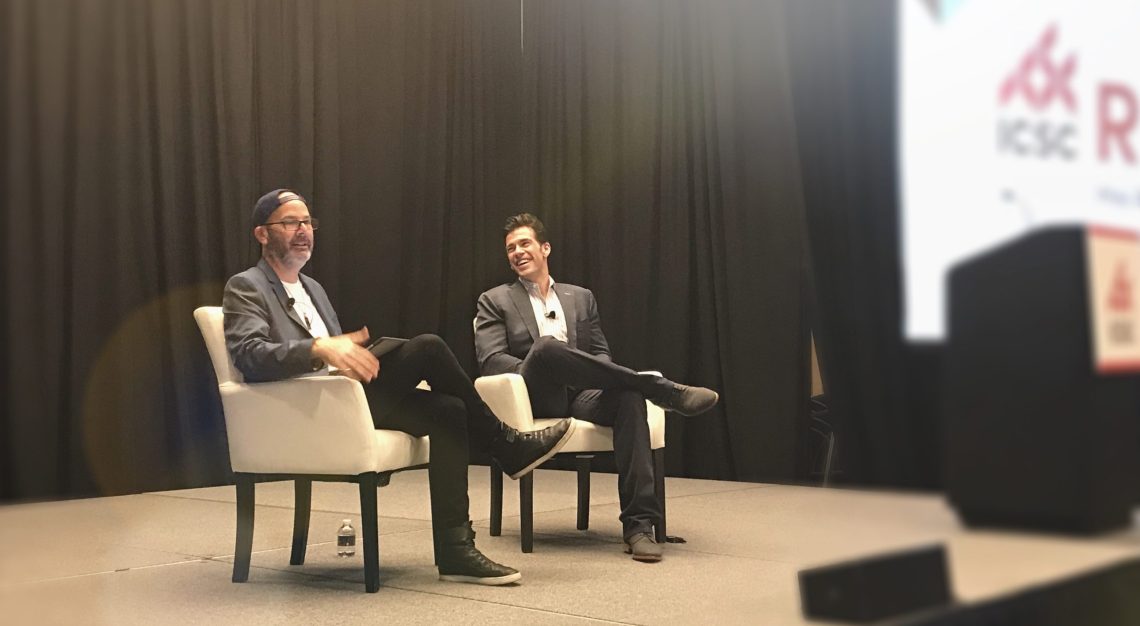 I am back from a few days of attending the biggest, most intense and fast-paced conference I have ever attended… ICSC RECon, which is held every year in Las Vegas. This is a legendary event. Over 30,000 retail developers, brokers, tenants and more gather for a few days every year with one focused intent… to make deals! (Ok, and maybe also party a bit :).
The last time I had attended was probably 15 years ago while running my PR firm. I made the trip this year to help support our company's (CREtech.com) "Innovation Exchange" which we helped organize for ICSC. The lounge featured twenty of the hottest startups in retail tech. And, I also had the pleasure of being asked to do a Q&A with Brendan Wallace, Co-Founder of Fifth Wall, the largest real estate focused VC in the space. Really a great thrill to do anything with ICSC! In my humble opinion, they are as good as it gets Association-wise.
Here are my top five takeaways from the RECon event…
ICSC runs one hell of an event! This was probably my 5th ICSC event I have spoken at recently and I can tell you that there is no better organization at running large scale events than them. Virtually every logistical detail is run so tight and they are so organized that doing anything with ICSC is an absolute dream experience. And, their team of professionals that we worked with (led by

Tim McGuinness

) is first class in every way. Well done ICSC!

ICSC gets tech. As our second Innovation Exchange, the concept that ICSC has about bringing the most innovative tech to their members is really gaining traction. The feedback we got, the strong foot traffic and the very positive press (

Bisnow

) was incredibly positive.

Brendan Wallace

knows his shit!

We spoke for almost 90 minutes

(well, he spoke and I listened is more like it) and his breadth and range of knowledge in tech is truly astonishing. From driverless cars to blockchain, 5G to DNVB in retail, the conversation with Brendan was as fascinating a look into the future of our industry as I have ever heard. Tremendous insights!

#LetsGetSocial

was a blast. Thanks to tech leaders and visionaries,

Linda Day Harrison

and the Vegas CRE Team -

Dan Palmieri

and

Natalie Wainwright

, the Happy Hour that my team helped organize was so much fun. Getting to hang with such great friends and supporters as

RealMassive

,

Buildout

,

Julie Augustyn

,

Michael Lagazo

,

Scott Stinson

,

The Vegas CRE Team

and

Quantum Listing

was such a thrill. Really great great group of people to connect with! #Blessed

RECon is a beast. It's one massive, intense, frenetic, dizzying, electrifying and exhausting experience and if you have never been to it, you must attend next year! It's the most effective deal making event I have ever attended and while it's a challenge to navigate, everyone who is anyone in retail is there. Year after year after year after…
Thanks again ICSC RECon for including me and my amazing team in this truly memorable experience!