MY FIVE TAKEAWAYS FROM OUR CRE // TECH EVENT IN LOS ANGELES LAST WEEK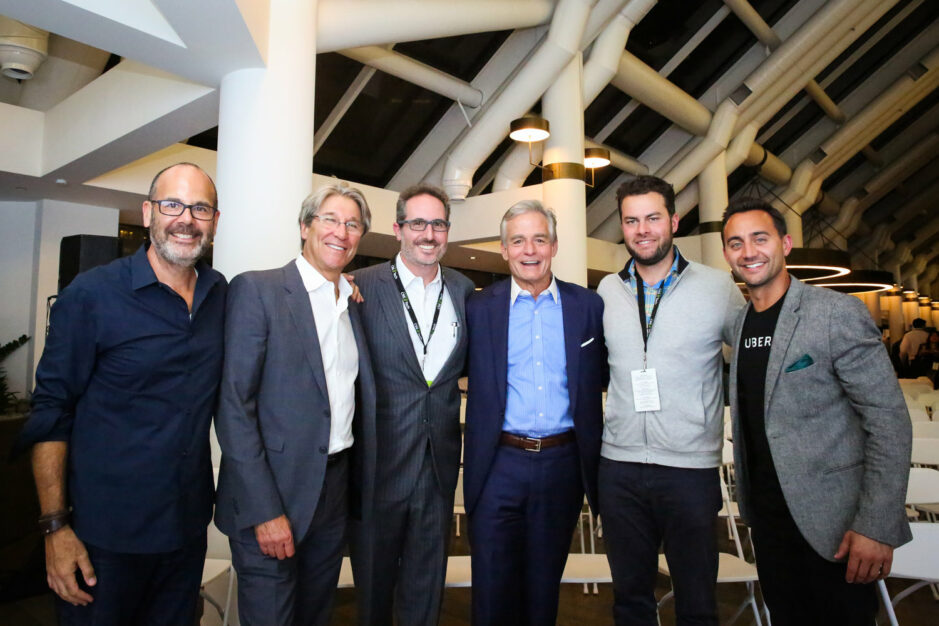 I am back from a week in Los Angeles and I`m still buzzing from all of the excitement. L.A. is a city that`s bustling with energy coming from the media, arts and entertainment sectors, massive amounts of new development and a thriving tech scene. And now, it`s really becoming a hotbed of commercial real estate tech activity. I spent the week meeting with many exciting startups and entrepreneurs and the culmination was our annual CRE // Tech event in L.A. My head is STILL spinning!!!
Some random thoughts…
For anyone who doubts that the commercial real estate tech sector is real, you definitely weren`t at our event! There is clear momentum in the sector and our turnout of 250 professionals is one way to measure that (this is double the attendance of last year`s event)! But another way to measure it was the quality of the turnout. Professionals from leading developers, a large contingent of brokers from virtually every major firm and some of the hottest startups in the space. WOW!!!
My team once again crushed it. As I mentioned in my welcome remarks, I am truly blessed to work with an extraordinary team of professionals who come to work every day with such a degree of passion, enthusiasm, commitment and flawless execution that make my job so easy and fulfilling. Once again, the team executed perfectly and the event was fun, had great energy and flowed seamlessly. Also, big shout out to my partners, Jeremy Neuer of CBRE and Pierce Neinken of Airbnb for their leadership and incredible support in making this event such a success.
It was also amazing to see so many friends in the commercial real estate tech sector come to this event from around the country… Linda Day Harrison from her new home in Las Vegas, Duke Long from NY, Dan Spiegel from Chicago, Lindsay Baker from Oakland, Turner Levison from Atlanta, Taylor Odegard and Russ Johnson from Seattle… Even the legendary Jim Young of Realcomm was in attendance! And there are just too many more to mention! Special thanks to Silicon Valley Bank for hosting several of us for dinner as well. They clearly have their pulse on the tech scene as well as anyone and are making serious inroads into the commercial real estate tech space.
Lastly, special thanks to all of our amazing sponsors and exhibitors who made this event possible… Ten-X Commercial, WeWork, ATTOM Data Solutions, Comfy, CommissionTrac, Floored, Honeywell, Leverton, Matterport, NavigatorCRE and Xceligent!
Here are my top five takeaways from the event…
CBRE`s World Headquarters are simply…STUNNING! Thanks to Lew Horne for hosting us and his amazing team for turning their lobby into a showcase of commercial real estate tech!
Brad Greiwe of Fifth Wall is a great speaker, deeply knowledgeable about all things commercial real estate tech and he made most people`s jaws drop when he said, "Driverless cars are like a meteor heading towards the real estate industry!" Friggin powerful statement from a guy who clearly knows his shit!
If there is a better presentation, and presenter, on Driverless Cars than Andy Cohen, Co-CEO of Gensler, I haven`t seen it! Seriously, this was one of the most comprehensive, detailed and powerful presentations on any topic I have ever seen. So many people came up to me after asking if there was some sort of summary of Andy`s presentation so I am clearly not the only one who was impressed. The takeaway was really profound… this trend is simply the biggest, most impactful change that will hit the commercial real estate industry in decades!
Max Crowley of Uber for Business is one cool, smart dude :) I really enjoyed interviewing Max and learning how Uber is working with the commercial real estate industry as well as municipalities across the country to use ride sharing to help get cars off the road and ease congestion.
I love this industry! This event brings together such amazing people, so generous and kind, and so passionate about what they are doing, that it`s an absolute pleasure to come to work everyday to help build this commercial real estate tech ecosystem into a thriving sector where jobs, investment and new era of innovation all transform the commercial real estate industry.
Now on to NYC and what is destined to be our biggest CRE // Tech event ever!!!
P.S. - For an amazing summary of the our L.A. event check out Duke Long`s blog here.
Don`t forget to come meet me in New York on December 7th for CRE // Tech! Tickets are on sale now!