My Five Takeaways From Our First Trailblazers Summit…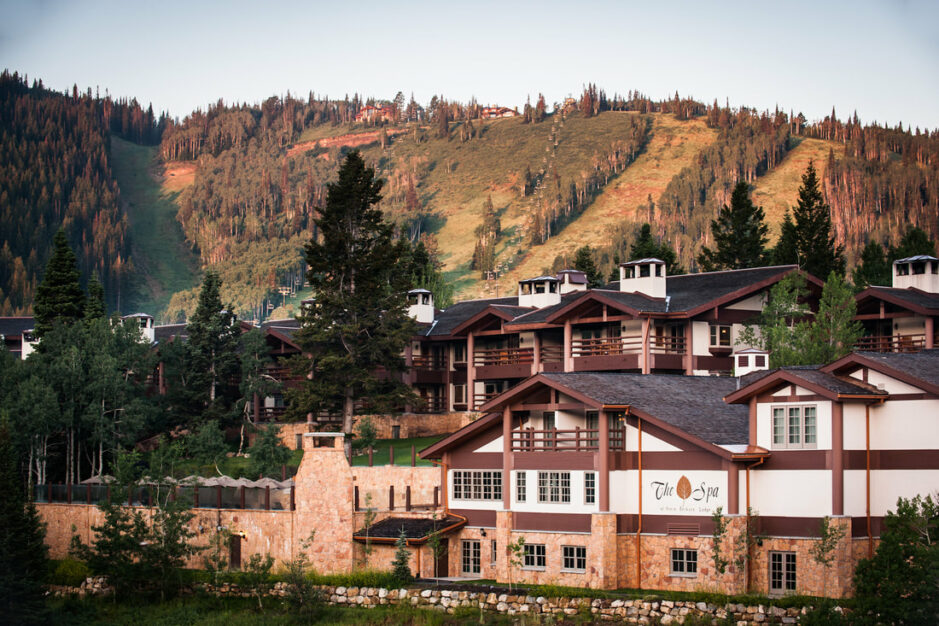 Just wrapped up four extraordinary days in Utah. Hard to put into words what this event meant to me personally. It was something I dreamed up about a year ago...a small event, with amazing people, all talking tech... being inspired by amazing world-class speakers--all in an extraordinary setting.
Running CREtech and seeing how fast our events are scaling is a real thrill as CEO. Additionally, watching my team execute flawlessly and raising the bar each time is a real honor.
I couldn't be more thrilled with how our events are scaling. Literally at every event I get to I meet so many new, amazing people in the space. And the caliber of speakers keeps getting more inspirational and informative.
And yet, I also notice that sometimes it's really hard to have meaningful conversations with people at these events and how it's even more challenging these days to find time to think strategically about where we are all headed in the tech community that is focused on commercial real estate.
So that was the idea behind Trailblazers. A small group from all areas of the industry...startups, VC's, owners/developers, corporate execs and brokers. Great people first and foremost. Thought leaders. Passionate about the sector. That was the core requirement of the attendee mix.
And we pulled it off. Big time. Beyond my wildest expectations.
Here are some of my takeaways...
1-The Stein Eriksen Lodge is spectacular and Utah is simply breathtaking. Couldn't have picked a better location.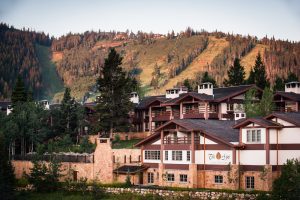 2-My team led by Kateri Osborne and amazing support of Lindsey Imperatore crushed it. Every detail was flawlessly executed. I know I rave about my team a lot, but I am so proud to work with them everyday and they all make me look good which is really, really hard to do!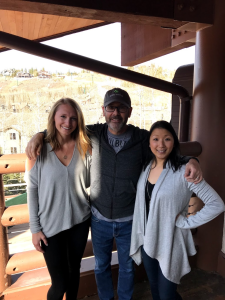 3-Our speakers blew my mind. Michael Casey on THE blockchain and cryptocurrency broke it down is such digestible ways-- he really showed how this technology will one day revolutionize our industry. Martin Ford then painted a picture of how AI and robots are going to change every aspect of our entire world. Frightening shit, as a parent, entrepreneur and consumer. But a roadmap, nonetheless. Last, but certainly not least, James Whittaker was simply one of the greatest speakers I ever heard in my career. (Thanks to my friend Daniel Taub and ICSC for recommending him.) James spoke about how data is simply the only thing that matters in tech and gave us a glimpse of the future that was both shocking and thrilling. As for the rest of his presentation I will simply say, "what happens in Utah, stays in Utah:"
(Left to right: James Whittaker and Jak Churton of JLL)
4-I have never seen such strong, open, insightful dialogue from a group of people in this sector. We made sure that we devoted time to open discussions among the group for an honest exchange of ideas, challenges and opportunities. The conversation was simply thrilling to watch and listen to. Jon Schultz in particular moderated a spirited discussion on what startups need to be doing in order to get scale and traction amongst brokers and owners.
5-The people that attended were just about the nicest, most supportive, decent people I have met in this space and the event's success was largely due to them.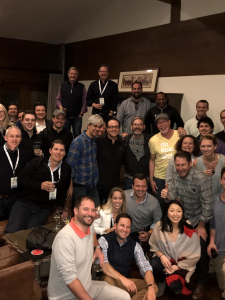 We are absolutely doing this next year, and the year after and after...Kateri is already getting emails from people to reserve their spot:) And taking suggestions on where to travel to next.
For all those that attended, thank you for one of the best experiences of my career. Forever grateful and humbled.