Now This Could Be A Game Changer For The Way Space Is Shown…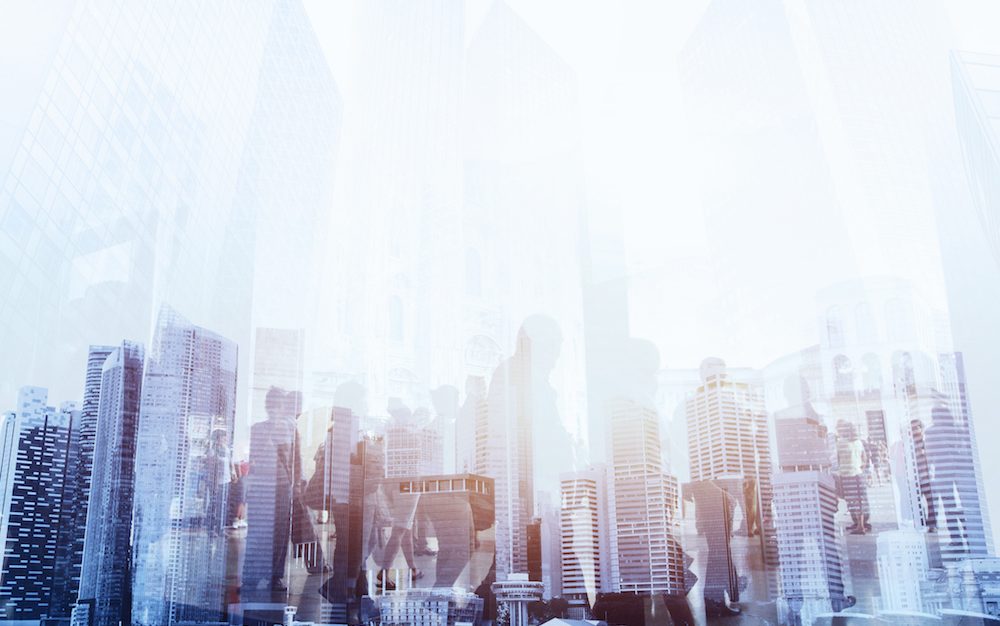 I finally found a technology that could revolutionize the way commercial space is shown… Smarter Listings by EveryScape. Having been a tenant all of my career, one of the most time consuming aspects of finding new space is the actual physical tour. I get it that it's important but it's such a time-suck when you're also trying to run your business at the same time. And having so many friends in the brokerage business, I hear the same from them. That it's such an unproductive, but important, part of their job.
When I met Jim Schoonmaker at one of our CREtech events, I saw the future of space tours. Outdoor and inside. 3-D. Interactive. Built-in analytics. The key was that multiple people could view the tour at the same time all were able to comment as the tour went on. Also, it could be viewed at anytime. I knew this was something that could forever change the way brokers and landlords market space and even how tenants view the space.
I recently reached out to Jim to get more details on the technology, the company and their future.
Here are the excerpts...
Michael: What's your background?
Jim: For over 20 years I have been starting and managing companies, from pioneering work in VR back in the mid 90s to distributed data security. The vast majority of my time, however, has been working in the 3D and visualization space.  For the last 13 years, I have been CEO of EveryScape which developed this pioneering new 3D technology.
Initially we pioneered the streetview concept and subsequently took the streetview experience indoors largely in the hotel and local search markets, building 3D experiences for over 40,000 clients ranging from very high-end hotels to your local dentist.  
Today, we are focused on rolling out our product to the commercial real estate sector. When we looked at the CRE space, it was very apparent to us that there was no product like ours in the 3D space that enabled true collaboration, synchronized experiences, communication among brokers, landlords and prospective tenants.
M: What's your specific history with 3-D in the physical space world?
J: In the mid 90's I co-founded InterSense Inc., which developed many of the original ideas around todays VR tracking.  We produced several state-of-the-art VR and AR tracking systems used by companies like Boeing, NASA and the U.S. military.  However, I left that industry as it was clear that the number one challenge VR and AR faced was not the hardware but lack of ubiquitous content.  It was simply too difficult and expensive to create this type of content for it to go mainstream in any meaningful way and therefore became what we affectionately called the "zero-billion-dollar industry". Today we face a similar challenge where the hardware has become much more accessible. But for real applications to change industries other than video games, the time and cost to create a 3D space must approach and preferably be below the time and cost to capture pictures. Fortunately, the major camera manufacturers have invested heavily in 360 camera technology which combined with our software platform has reduced the cost and time to create a 3D space by an order of magnitude from today's solutions.  As a result, if the choice is between traditional photos on a two-page PDF or a collaborative 3D space for the same time and cost, I don't see how the majority of real estate listings won't be using this technology in the very near future.
M: How did EveryScape come about and what is the current state of the company?
J: EveryScape was founded in 2003 to productize algorithms that transformed 2D photos into 3D environments. Originally targeted at architects and video game developers, it became clear that the larger market was for helping consumers of mapping, travel, local search and real estate get a true sense of a place so they could make more informed decisions.  Our latest chapter has been to focus on the motivation for creating a 3D tour of a space and providing the solution features required to enable 3D tours to become mission critical to the real estate process. This has taken us into completely new technologies and approaches that are extremely exciting to watch. We are taking today's experience of a single person viewing a space to a collaborative and creative experience where we allow prospective tenants, brokers, and landlords to see what each other sees, interact with each other, communicate and collaborate all from within the 3D experience in real time.
M: How does the product actually work? What does it do and how does the video actually get created? How do people use it?
J: SmarterListings.com and the Smarter Listings apps were created to focus specifically on the real estate vertical and present our EveryScape technology to the industry. Smarterlistings.com is a service platform that enables both the cost-effective creation of 3D tours at scale but also the infrastructure required to host and manage our collaborative 3D experiences.  Unlike the Google street view process which uses a significant amount of sensor data to capture the 3D experience, we only require panoramic images to create our collaborative spaces.  Using our app, the rooms are simply captured either by a point and shoot 360 camera, DSLR or even the panoramas from your smartphone camera app. The app uploads these to our cloud based processing system which creates the 3D tour.  From there it is published via our smarterlisting platform that adds the collaboration, communication, and interaction layers and soon our Electronic Listing Assistant we call ELLA.
M: Why focus now on real estate?
J: The primary reason we developed Smarter Listings was because we were astonished to see that so much of the industry continued to rely on physical space tours and we saw this as a huge inefficiency from both a time and marketing perspective.  We also realized that the broker was an extremely important part of the process and that existing 3D tours did not leverage their expertise.
This stumped us for many years as a 3D tour by itself is a solitary experience with no involvement from the real estate professional. It wasn't until we figured out how to have both the professional and the client in the experience at the same time that the ideas began to flow and it became clear how our platform could augment and amplify the knowledge and skill of a broker. Now, instead of a prospective tenant exploring a space on their own, brokers can now join prospective tenants and guide them through the features of the space, hearing the feedback and building their relationship without having to coordinate timing and travel to the space.  Our technology brings the space tour function into the modern age.
M: How do you differentiate your platform from other 3D/VR companies?
J: First, while we clearly have been a pioneer in the creation of 3D tours and have foundational patents in the space, it has become just one piece of our overall solution. Our most fundamental new insight has been the transformation of 3D tours from a single person viewing a static space to a multi-person experience where the experience can be enhanced by visitors by enabling them to collaborate and communicate within the experience.  This shift is as fundamental a transformation as moving from a single player game to a multiplayer game combined with moving from a experience limited by the game developer to one where the visitor can shape and add to the experience themselves. As a result, it required entirely new ways of thinking about 3D tours and how they needed to work and took us over two years of development and testing to get the experience dialed in. While we are super proud of these new capabilities we also have meaningful benefits on the 3D tour creation process. The most important of these are non-expensive camera equipment or sensors, extremely easy to use, order of magnitude less time to capture, no environmental limitations (outside, inside, clouds, sun, underwater, aerial whatever), no size constraints (we've built entire cities) and incremental network healing which allows us to change just a room or section of space without having to reshoot the entire space again.  Our most recent innovation is ELLA our Electronic Listing Assistant, which I will touch on later.
M: How does SmarterListings.com change the space tour process for brokers?
J: Our primary goal is to enable great brokers and brokerages to become even more so through the appropriate use of technologies that give them true leverage.  Leverage that enables them to win more listings by showing landlords how they can increase exposure by reducing the friction required to show a space to almost zero.  Leverage that enables any property to be marketed globally allowing foreign or out of state clients or investors to be involved in deals of any size. Leverage that amplifies their commitment to their clients' interests but keeps them solidly in the deal driver seat by making sure there they are involved in the online space tour as much as they would be in the real world.  Leverage that provides real transparency in both online and offline activity with analytics that provide a deeper understanding of how a property is performing within current market conditions. Leverage that enables deals to close faster by not only simplifying the tour process but all the due diligence that can often slow the closing process down. All this leverage is not an accident. It comes from what we have historically done better than others which is to not fall in love with content or technology but instead, listen carefully to a market need and the customers within it to shape our solutions to provide real value.  Honestly, that's the only way we have made it this far despite dozens of copy cats and giant competitors like Google. We are focused on the problem/solution dynamic and using whatever is required to bring that to life. By doing so we have been able to bring not just true innovation to this market but solutions that solve real problems and generate value for brokers and their clients.
M: What's next for your company?
J: As I have said earlier we are very focused on adding value to the brokerage role but we also want to make their lives easier as well.  One of the issues we are addressing is that there are some spaces that may not warrant a live on demand showing. Similarly, there are off hours or just when a broker is busy where having an assistant to cover that situation is helpful.  Out of this need our Electronic Listing Assistant or ELLA was born. Early versions of ELLA are focused on enabling visitors to be guided by ELLA just like a live person would. As she walks the visitor through the property, she explains highlights and features that are pertinent to the space and along the way she prompts for questions and contact information if the visitor is unknown.  ELLA can also notify a broker that there is someone in a 3D space and enable the broker to join the visitor with just a click. This version of ELLA is almost ready and we should be launching her shortly. However, in the lab we are working on additional AI for ELLA to improve her ability to react to the needs of the visitor and customize the experience based on visitor input. Other initiatives are additional camera support and taking the communication layer to the next level, as well.  
We are really excited about not only the possibilities that our technology can bring to this industry, but how it can provide the brokerage community with a powerful new tool to compete more effectively in this highly-competitive business climate.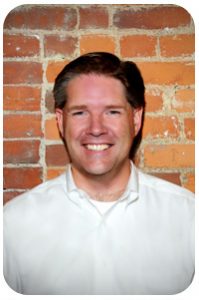 Jim Schoonmaker has spent the last 17 years in the high technology industry, the last ten of which founding and leading technology based start-ups. He joined Mok3 Inc. in March of 2005 after four years as President & CEO of Liquid Machines Inc. During his tenure at Liquid Machines the company grew from inception to market leader in enterprise rights management solutions, formed strategic partnerships with Microsoft and EMC, acquired Ominiva Policy Systems and won accolades for its revolutionary Document and Email Control product lines.
Prior to Liquid Machines Jim was president and founder of NerveWire Ventures. As a founding member of NerveWire's management team, he helped grow the company to more than 300 employees and first year revenues of $34M. Prior to NerveWire, Jim was the founding CEO of InterSense Incorporated a pioneer in applications for visual simulation and immersion. Prior to receiving an MBA from the MIT Sloan School of Management, he held senior management roles in product marketing, operations, and product development at Textron Corporation.