On the Startup Road with Planned Grocery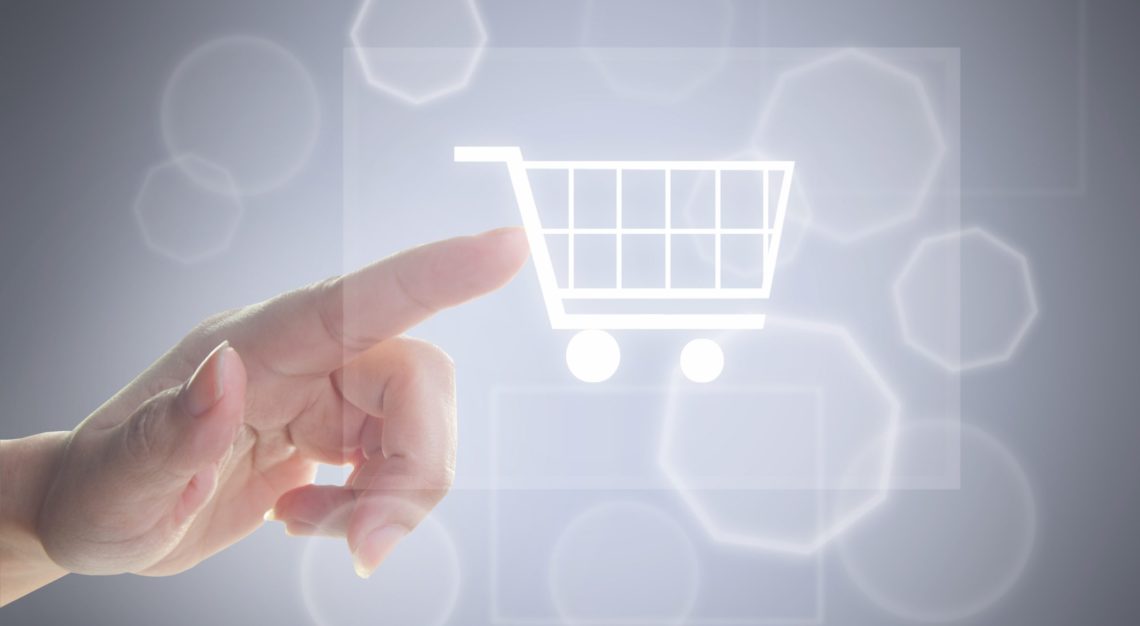 I had the pleasure of meeting David and his co-founder, George, at our New York Event in December. They have some really amazing things happening right now including the launch of Planned Grocery 2.0 which was just released on Monday!
I hope you will check out this new release and keep your eye on Planned Grocery for more exciting things coming out of the pipe in the future!
Michael Beckerman: What's the history of the company? What are the backgrounds of the Founders?
David Beitz: Our company started about 5 years ago when my co-founder, George Daigh and I left the EDENS shopping center company to start a business focused on commercial real estate marketing and location research. After about a year, Todd Atkins (also formally from EDENS) joined us as another partner in the business.  Our first couple of years we did a lot of location marketing projects where we helped to market grocery sites for developers so that grocery retailers or investors could see the full potential of the site. We also did some site selection and web-mapping projects as well.
My background is in using GIS (Geographic Information Systems) for location research and marketing for commercial real estate. I was at the EDENS shopping center company for about 14 years and focused on using GIS for transportation planning prior to that.  George Daigh also focuses on location research and marketing and spend about 5 years at EDENS. Todd Atkins was at EDENS about 8 years and his background is in site planning and programming. In fact, he built our Planned Grocery iOS app in the Apple Store completely on his own.    
MB: What led you to found Planned Grocery and what was the original vision?
DB: During this time, we noticed that planned grocery store locations were often a part of our research, but that no one had ever created a national layer for this.  So we started working on this data layer in between projects and we got some help with interns from the University of South Carolina nearby. After 2 years of working on this layer, Todd built our web-map, we developed the Planned Grocery brand, and we started showing the application to anyone who would look at it. The first developer we showed this to subscribed on the spot.
MB: What pain points are you solving today for developers?
DB: On the research side it's a pain trying to figure which grocery stores are going where.  It's also a pain trying to figure out if previously announced projects are moving forward or if they have died.
Our methods using search algorithms, combined with Google Alerts, and in-house web-scraping abilities, help to sort through the data more effectively.  We also hand place each location on the map so that avoids errors caused by most geocoders on the market today.
MB: What are the core features of the site and who are some of your customers?
DB: The core feature of the site is the Planned Grocery layer which shows grocery sites that are either proposed, planned, under construction, recently built, or a dead deal.  Our core customers are grocery retailers, shopping center owners and developers, as well as investment banks and hedge funds. A sampling of clients would include Whole Foods, Wegmans, Slate Retail REIT, Columbia Development, Just Fresh, and Phillips Edison & Company. Other core features are that we show the existing grocery store locations as well, and we include traffic counts and demographic tools.
MB: Tell us about your product upgrade-how does it work and what does it do?
DB: We are really excited about Planned Grocery 2.0 which officially launched this week.  This new platform has been built from the ground up to be really easy to use and there 3 things that I am most excited about.  The first is that now our platform includes parcel data with ownership and acreage for almost all of the counties in the United States.  Second is that we now have email alerts that push the data to our users, if they opt to, so they can be alerted on a daily basis to see what new locations we have added to the platform.  And third we now show Space Jam Data in the platform. This is the first time their data has been seen on a map. Space Jam Data creates social media surveys to see who wants what retail and where. Results of their surveys on grocery retailers is now available in the newly updated platform.  
MB: What are your future plans?
DB: We plan to be at the ICSC Mid-Atlantic Conference later this month (Booth #410), as well as the Gravisite Site Selection Conference in early May in Clearwater, FL. Then it's on to ICSC RECon (Booth #N1133) in Las Vegas, NV. This summer we will be at the Esri Business Summit in San Diego. We hope to have some exciting news soon on something we are working on with Esri. Then we are at ICSC Southeast Conference in Atlanta (Booth #1105) in October and ICSC National Deal Making in New York in December (Booth #3039).
For future product plans we are looking at making reporting better in the application, in that it would be great if we could export site marketing packages. And it would be cool to see some our data being used with augmented reality in the field on mobile devices. We are also wondering if there some way to use the platform to help facilitate better communication between developers and grocery retailers.
David Z. Beitz is partner and co-founder of Planned Grocery®, the only subscription mapping platform exclusively dedicated to tracking grocery store developments throughout the development cycle across the United States. Beitz is an experienced real estate professional having spent the bulk of his career working in geospatial technology for a private retail REIT. During his years of experience, he has lead numerous award-winning projects in geospatial technology. He is a member of the International Council of Shopping Centers and holds a certificate in Real Estate Development from the Urban Land Institute.