ONE OF THE MOST IMPORTANT INTERVIEWS I HAVE DONE IN THE REAL ESTATE SECTOR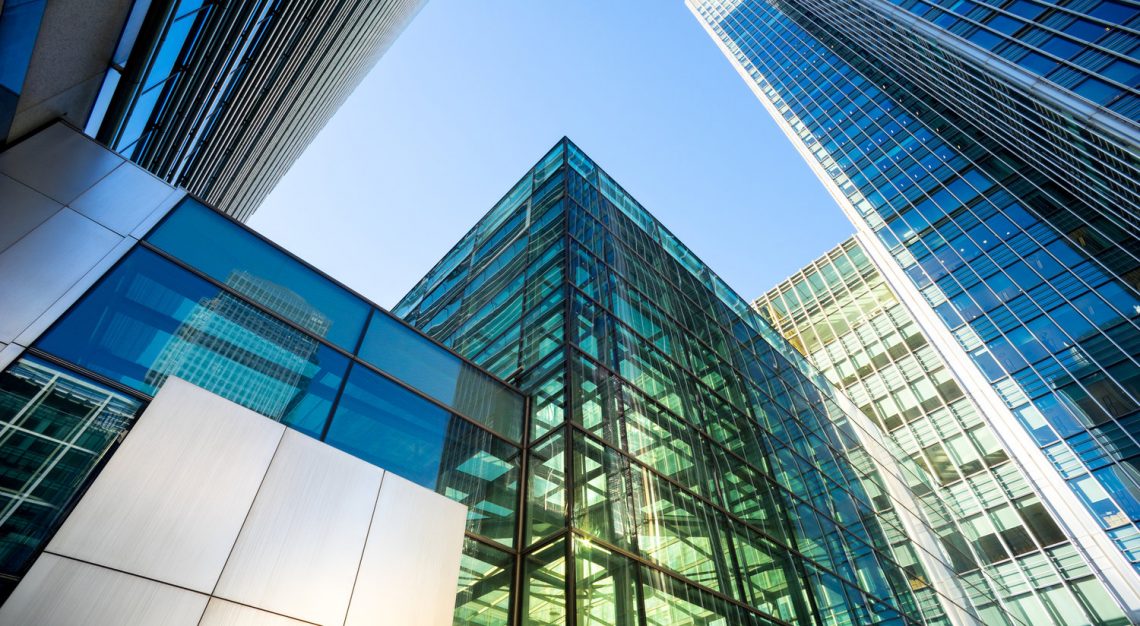 There are many pressing issues facing the commercial real estate industry. Nothing threatening, thank goodness. For the most part, things are going great for the industry. Deals are getting done. Developments are being built. People are making money. Technology is quickly becoming a major factor in enhancing the industry`s efficiencies, etc. All good signs!
But if there were one critical issue to the overall health of the sector it`s that we aren`t attracting enough young people. For commercial real estate to stay on the leading edge it needs to be seen as a "cool" industry to work in, where innovation and leading-edge trends are taking place. Where the next generation of thinkers, innovators and entrepreneurs WANT to be. And I also believe that diversity continues to be a problem facing the industry as it has been for a very long time.
In all of my years in the sector (30+), I get the sense that today we are attracting fewer young people, and there just isn`t enough diversity in the sector. Few people are talking about it, unfortunately. And that`s an even more alarming problem.
So when I connected with one of the industry`s leading executives, Diane Danielson, COO of SVN International, I was thrilled to see that one of her main themes and passions is how the industry needs to focus on bringing young people into the sector. If you don`t know Diane, she is a true legend in the business. A powerhouse. And she is making major progress at re-branding and building SVN International. When someone of Diane`s caliber and industry leadership is thinking about attracting young people to the industry, to me, that`s a voice and message that needs be heard and given serious consideration.
I had a great, great chat with Diane. She is thoughtful, insightful, kind and extremely gracious. Humble and real. Not what you often find in people of her stature so it was tremendously refreshing to talk to her.
Special thanks to my good friend Jeff Finn, CEO, Realnex, for the intro to Diane. Here are the excerpts from our fascinating conversation...
Michael: What`s your background and your current role at SVN?
Diane: I`ve worked in and around the commercial real estate industry for over 25 years. First as an attorney, then in sales, after which I switched over to marketing and business development. I am currently the COO of SVN International Corp. where I oversee our day to day operations and participate in the development and execution of strategic plans for growth.
M: How large is the organization today and what`s it current structure?
D: SVN International Corp. is a commercial real estate franchisor. We currently have over 200 franchise offices and 1600 staff and advisors in 7 countries that are part of the SVN brand.
M: One of things you and I have talked about is how do we go about making commercial real estate cool and why is it so important to attract young people to the industry. Can you share your insights on this topic?
D: The commercial real estate industry is facing a brain drain in a few years, due to an enormous talent gap. The majority of real estate practitioners are baby boomers and as such, are likely to retire in the next 3-5 years. Based on licensing and association membership data, it appears that the industry has less than 15% Millennials. In brokerage this is troubling because it takes a few years for brokers to develop a steady income. This is why as an industry we need to act now to better promote ourselves to the younger generations. At SVN we`ve instituted intern programs and are doing outreach to many non-traditional candidates (women and people of color) by messaging the importance of commercial real estate in our economy and the long-term challenges facing the communities where they live and work. Because SVN is a franchise, it means that our decision makers are in the local communities they serve. This means they can have an impact and help craft the cities and town in which they want to live and work. This is part of our shared value approach to business. We can do well by our advisors by being inclusive and creating economic opportunities, and they in turn do the same for their clients. Yet, they can also have a positive impact on their communities in the process. Shared value is something the younger generations really understand. You can be for profits, people and the planet. They don`t have to be exclusive.
M: Why is it so challenging to attract young people to the sector?
D: First, we haven`t even tried as an industry. When the Great Recession hit, it meant that there was a 5-year gap where no one new went into the business. We are seeing the residual effects of that. Second, the commission-based structure is a deterrent to anyone affected by the student loan crises. Third, when the industry does recruit, they focus on a very homogeneous population within a tightly closed network. In one of our SVN research projects, we found that young men knew far more people in the CRE industry than their female counterparts. I always liked the quote "You can`t be, what you can`t see." We need to make the industry visible to an entire generation, not just an insular few.
M: What role do you think technology will play in the future of the industry in it`s ability to attract young people as the next gen of leaders?
D: I think technology may affect the process by which we service clients. We will have more information faster and clients will expect more real time analysis and consultations. The industry will be more consultative rather than transactional. I think this benefits young people because they are used to that dynamic, but also, it means a more even playing field. As information and data science become more prolific, it eliminates the effect of information hoarding that is currently present in our industry. In fact, once the baby boomers retire I expect to see a tech tsunami where a few companies will swoop in and reshape the playing field. I expect they may even be companies not currently on our radar screen. It`s going to be exciting. At SVN we have always believed in technology, innovation and an even playing field, so we are looking to recruit others who share our commitment to collaboration and transparency and who are excited about the future.
M: You are someone who is very passionate about diversity in the workforces as well in the CRE sector. Why is this so important and necessary in this particular industry?
D: The number of female professionals in the brokerage, development and financial areas of CRE is closer to 10% than the more widely reported 20%. Property management, legal and title where there are more women collectively, all artificially inflate the numbers. This means in brokerage and finance, we are a mis-match with our potential client base. Owners and users of property are more reflective of the US labor force at large, where millennials are the majority and women have much higher representation. But it`s not just about looking like our clients, it`s also about tapping into the best talent and delivering the best value to our clients. Diverse teams mean diverse thoughts and more creative problem solving. No one does business like they did 10 years ago, not even 5 years ago. Being inclusive is vital to a company`s survival. Especially in light of the fact that the student debt crisis is limiting brokerage prospects, so we need to recruit from the widest possible pool of qualified candidates.
M: What is SVN doing to promote diversity within its organization?
D: At SVN it`s a top down, bottom up initiative. We started by gender balancing our leadership team. Then sought to recruit women and people of color as franchise owners. Realizing that there is not a huge pipeline due to the Great Recession and past CRE industry recruiting tactics, we additionally started recruiting younger, new to the business brokers, who tended to be more diverse as a generation. In our research we found that most young men got into the business through a friend or their alumni network. Women, on the other hand, often had to come through more formal hiring procedures. This already puts them at a disadvantage. Once in the business, both men and women networked their way into their next positions. Understanding this, we decided that rather than force women and people of color to break into closed networks that they might not even have known about, we formalized our internship application program across the country. The result: more talented applicants who were more diverse than ever before. We are doing further research on the invisible barriers that exist and how we can do more outreach to residential agents and veterans. One area we have identified is the fact that there is no commercial real estate education in the many of the real estate licensing education requirements. Once again, "you can`t be what you can`t see."
M: On the tech side of the business, you have written and spoken a lot about Blockchain. A lot of people are still confused about this (including me :). Why are you so passionate about it and what kind of impact will it have on the industry going forward? (and what the hell is it :)
D: LOL. Here`s my brief overview. The block chain is a public ledger of things/assets. It exists because people wanted a public ledger of assets (many of which are now digital) to be secure. The security level is created through decentralization. Here`s how it works: Data for a transaction is recorded and encrypted on a "block". Then, that block of data is validated by nodes (outside computer servers) and is added to a chain of blocks as a permanent database. Finally, each node gets a copy of the transaction. I also want to clarify that Bitcoin is not the Blockchain. Bitcoins are the first "app" for the block chain. Similar to how email was the first application of the Internet. Bitcoins are created and earned as rewards to those offering their computer services (nodes) to validate transactions. So it`s more secure, costs less, and is decentralized. Why should the commercial real estate industry care? Because there are other applications for the blockchain (beyond bitcoin). Supply chain management where you track digital assets like titles of properties. And, there are also smart contracts. These are contracts that are programmed into the block chain, so that when x happens, then y gets paid. The money is held in escrow and released when conditions are verified as filled. I fully imagine this is how closings and even security deposits on rental properties will be done. Why? Because you cut out the financial service institutions and it is an open and transparent process, which is exactly how the next generations like to do business.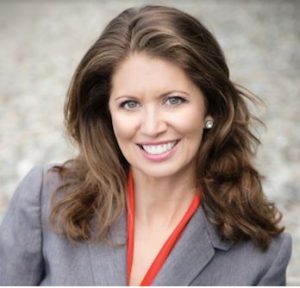 Diane Danielson is the COO of SVN International Corp., a commercial real estate franchisor with 200 offices and over 1600 advisors and staff located in 6 countries. Based in Boston, she is responsible for for overseeing the day to day operations of SVN International Corp. as well as participating in planning for strategic growth. Diane is a former attorney who has been working in and around the commercial real estate industry for over 25 years. You can find her on twitter at @DianeDanielson.