Predictive Analytics is CRE's Holy Grail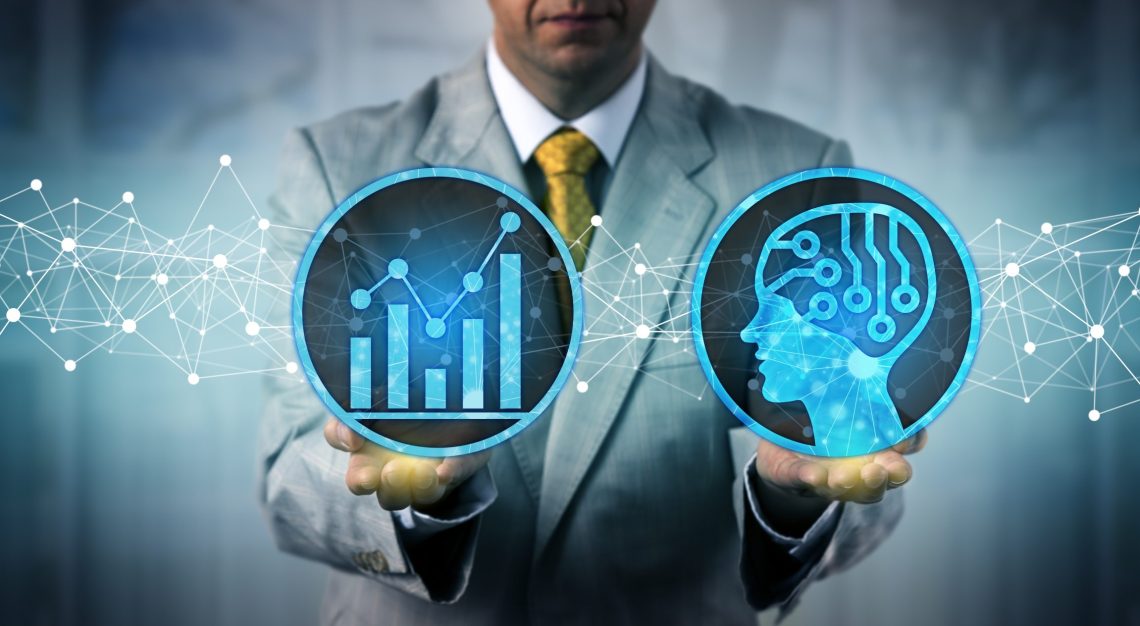 You'll hear the term "predictive analytics" (PA) used far and wide in a variety of sectors right now—business, intelligence, healthcare, and yes, commercial real estate, too. At our recent CRETech San Fran event, when we asked panelists for thoughts on the most important, impactful technology in CRE, CTOs of the largest brokerage firms universally agreed on predictive analytics. And while none of the firms use PA yet, every firm had begun working toward integrating PA into the core fabric of its business.
This is truly game-changing technology
IBM succinctly describes it thusly:
"Predictive analytics brings together advanced analytics capabilities spanning ad-hoc statistical analysis, predictive modeling, data mining, text analytics, optimization, real-time scoring and machine learning."
Quants (quantitative analysts) have completely transformed the trading desk in FinTech, and with it the role of traditional traders. Algorithmic-driven trading looks for patterns in data that far go beyond knowing what has happened, and instead uses sophisticated statistical models to anticipate what's likely to happen next—that means the next attractive trade. Quants take data further, interpreting and enhancing complex mathematical models and ultimately generating both profit and reduced risk. FinTech is seemingly going all-in on PA, and "quantitative hedge funds are now responsible for 27% of all U.S. stock trades by investors, up from 14% in 2013, according to the Tabb Group, a research and consulting firm in New York."
A Recent Demo
I recently demoed a fascinating predictive analytical tool that processes large swaths of disparate market data and delivers to residential brokers relevant, timely, and highly targeted information. Launched by massive residential brokerage Coldwell Banker, the innovative CBx app analyzes Big Data for a pool of likely home sellers, target price points, and predicts days homes stay on the market as well. It even goes so far as to tell sellers to whom they will be selling their home! First.io and Revaluate are two companies helping residential agents and brokers use predictive analytics to prospect.

Perhaps the days of cold calling and random canvassing will soon be a thing of the past for real estate professionals. This is the future. It's happening in residential, with CRE hot on its heels.
Predictive Analytics' Widespread Impact
The quest for CRE's Holy Grail will be short—the first wave of predictive analytics tools and applications are already filtering into the sector. Skyline AI and Cherre (a recent Real Estate Tech Awards winner) are both making significant waves. Skyline AI set its sights on using AI to outperform commercial real estate investment benchmarks while Cherre, a data platform that collects, augments, and parses complex property data in real-time in order to allow clients to evaluate investment and underwriting opportunities faster and more accurately, raised $9 million in seed funding to continue their expansion.
Perhaps most notably, Savills Studley has partnered with LEVERTON to power its Knowledge3 product, an app that "recognizes, structures, and stores key property metrics." Aiming to drive efficiency gains, LEVERTON uses AI-powered data extraction technology to bypass manual data entry and structuring, ultimately reducing the process duration of by approximately 30 percent. Using Knowledge3, data visualizations will "provide occupiers with a complete snapshot of an organization's corporate real estate holdings." Advancements like this mean lease administration and portfolio planning will never look the same for the company's global real estate occupiers.
[embed]https://vimeo.com/leverton/platform[/embed]
As these technologies infiltrate every aspect of real estate, the impact for CRE is threefold. Brokerages will first deploy PA to help clients devise smarter, quicker trading strategies for their assets. Eventually, sites will merge using machine learning and AI so sophisticated that the tech will autonomously execute trades for brokerage portfolios. Brokerages won't be owners/operators in the traditional sense, they be traders in the Wall Street sense, taking advantage of arbitrages that they uncover using PA on top of reams of big data.
Lastly, on the operating side, PA will better equip landlords to truly operate "smart buildings." In a Built World future, predictive modeling will forecast future maintenance issues, use real time data and statistical modeling to reduce energy management costs, and respond to tenants needs before they actually surface.
There's no way to unsee what's happening here: Predictive analytics is disrupting CRE
Research firm Gartner found the future is close at hand, forecasting that "by 2020, predictive and prescriptive analytics will attract 40% of enterprises' net new investment in business intelligence and analytics." In a few short years, PA promises full-fledged integration into the very foundation of CRE. What's coming? A millennial-driven industry-wide reorganization around the principles of mobile-first, data-driven innovation. Think real-time data visualization data through mobile devices, data transparency at every stage of the process, and technology augmenting every stage of the tenant lifecycle. Imagine the day a broker or landlord doesn't have to "guess" at a tenant's next move upon lease expiration, but where they can anticipate, predict and recommend their "best" move given data points specific to their business, their industry and their location. That day is coming sooner than we all probably realize.
Changes are coming for everyone in CRE
Brokers, analysts, and appraisers? Yes, every single one. A recent Deloitte study determined that predictive was determined the single most important investment CRE companies should be making.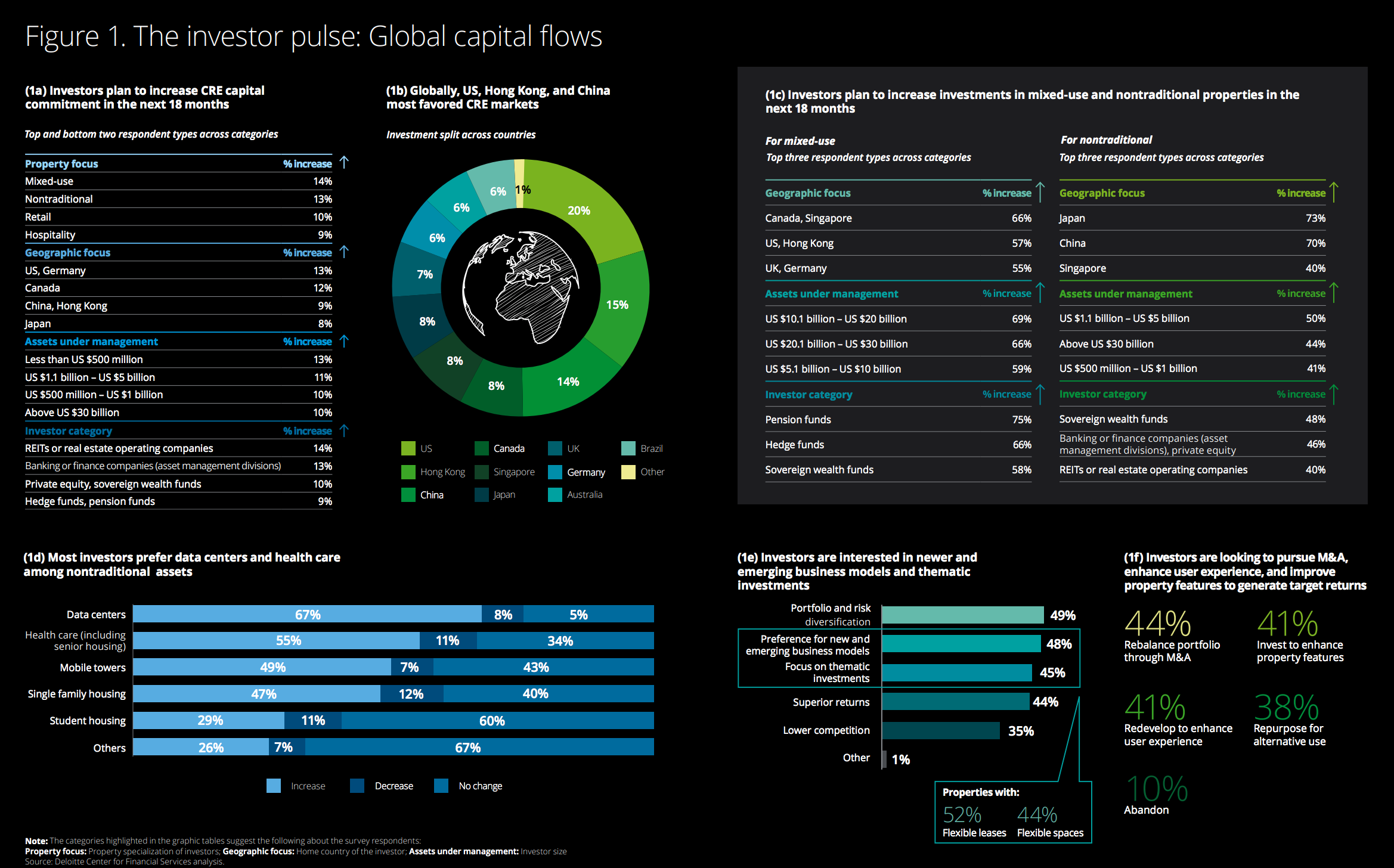 While it's not fully here yet, you just might call it the CRE Holy Grail. When teamed with AI and machine learning, predictive analytics is changing everything. Are you on the quest?