Q&A With Aaron Block, Co-Founder and Managing Director at MetaProp NYC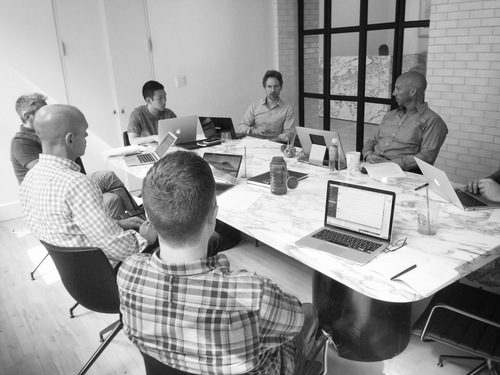 As someone who has been full time in the real estate tech space for almost five years, it's thrilling to see how much the industry has grown over this period. While recognizing that there is still so much work to be done to get the sector to the point where it has a meaningful, sustainable impact on the industry as a whole, there is no doubt that substantial progress has definitely been made by tech sector. One of organizations and people that have had a profound impact is my friend Aaron Block of MetaProp NYC. Their Accelerator is really the first of its kind in the real estate space and I am fortunate to be an active supporter of theirs. I recently checked in with Aaron to get on update on their progress and where he thinks we are in the real estate tech space.
Michael: Tell us about the process of how MetaProp selects its annual Accelerator Class?
Aaron: We had more than 300 applications from 35 different countries this year and only a maximum 90 days to review them and conduct initial diligence. Quality is much more important than quantity for us. So, as a rule, we try to accept only the best 3% from any class. Needless to say, our open applications process is a lot of work and "it takes a village" to execute well. We have a formal investment committee including our co-founders and two expert, outside advisors. We review each application and suggest potential selections amongst each other. We perform diligence like any other investor. Our finalists get an in-person and/or video interview with our founders and MD. The finest of this group get an offer letter. Then, we're off to the races!
M: Now in your 2nd Accelerator class, what are you most excited about with this incoming class?
A: Michael, are you asking me to pick a favorite child?!?! Come on! This is an amazingly diverse group of CEO's and companies. They're attacking many different aspects of the real estate value chain and they help improve the lives of practitioners and consumers who touch residential, commercial, hospitality, and even development/construction.
M: How are the companies from the earlier classes fairing?
A: Everybody's fighting the good fight. Some highlights include Radiator Labs's and Notion's meaningful follow-on funding rounds and Rentalutions', SocialSign.in's explosive growth in the U.S. Optii Solutions has been doing well outside the U.S. too. We're really happy right now.
M: Where do you think we are with regards to the RE tech sector overall both in terms of adoption and investment?
A: If you take a look the Global Real Estate Technology Confidence Index, most folks think we're in the first, second or third inning. The best players are putting runs on the board but it's going to be a looooooong game!
M: What emerging technologies/trends do you think have the most upside potential long term to really change the way business is done in the real estate industry?
A: As you probably know, NYC Real Estate Tech Week 2016 is coming up fast. My partner Zach Aarons and MetaProp NYC accelerator mentor Duke Long are putting together one of the greatest "frontier tech" panel discussions I've ever imagined. Anyone who comes to our MIPIM PropTech Summit on 10/5 in NYC will hear about some great new technologies that are already starting to affect our lives including 3D printing, Drones, AR/VR, and embedded materials. All of these have huge long-term potential and are really fun too!
M: What's next for MetaProp?
A: We take our role as the global nexus for real estate technology very seriously. As such, we need to continue to internationalize our reach (via partnerships with RICS, Reed Midem, and others) and deepen our community development (via new events, research/thought leadership, education and programming). Heads down over here, Mike!
Aaron is Co-Founder and MD of MetaProp NYC (metaprop.org), the world's premier real estate technology ("RETech" or "PropTech") nexus. The MetaProp NYC real estate technology accelerator is the leading growth program for early stage companies and is based in the heart of Silicon Alley. MetaProp NYC's team and strategic seed stage funds have invested in 60+ technology companies across the full real estate value chain that have raised more than $2 billion and employ over 1,500 people globally. MetaProp Advisors provides strategic advice, growth consulting, event management and market research for real estate companies that are serious about innovation.
Connect