Q&A with Craig Hancock of RealMassive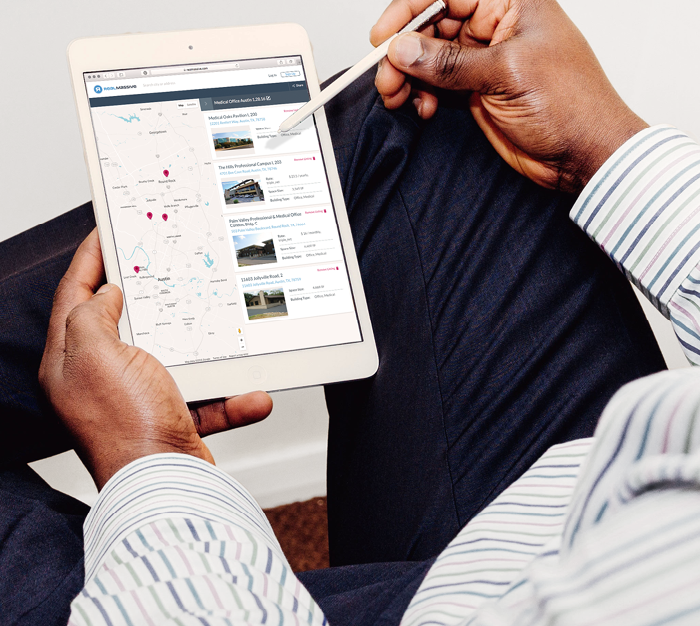 I am really impressed with RealMassive. I have had the pleasure of meeting Craig Hancock, CEO and Founder and Mike Westgate, VP of Marketing. I spent a lot of time with them learning more about their site and their future plans. When I met with them this past summer they were telling me about their plans to launch a new version of their site. Sounded really, really smart and cool. Made total sense for them... and for the market!One of the things that always interests me is when tech companies innovate post-launch. As someone who has built my own site, The News Funnel, I know that there are some really tough decisions about when and where to enhance. And like most of the world, we don't have Facebook or Apple cash on hand :)
... and so the decisions we make are critical.So I thought it would be interesting to learn more about RealMassive's strategy, it's newly re-launched site and their future plans.
I spoke to Craig about all of this and more… I hope it helps to not only help real estate professionals understand their site better, but also other tech companies who want to learn about re-investing in themselves.
Michael: Who is RealMassive today?
Craig: RealMassive is the open CRE marketplace - delivering access, exposure, and insights to professionals seeking to modernize the industry.
M: Why the new site?
C: We saw an opportunity to leapfrog our competition and we seized it. The initial list and search web application remains, now with an upgraded infrastructure and refreshed look and feel. The new site extends our platform beyond the traditional listing site and prepares us for the next stage in the life of our company. We learned so much during the 2+ years and those valuable insights and experiences go to waste unless they find their way back into our organization and product.
M: What discoveries did you learn from the old site that you put into building the new site?
C: One key discovery was around modeling the complexities in the commercial real estate industry from a data and relationship perspective. Once our users saw how far we were willing to take them beyond traditional data providers and listing sites they became partners and pushed us hard. The old site didn't go far enough to accommodate what users were asking from us. The new site better positions us to deliver the game-changing reality the industry expects.
M: How did you go about building the new site? What was the process like?
C: We spent a significant amount of time looking into our usage and behavioral metrics, all of which went directly into our design process. This encompasses everything from persona and user experience, to device-based functionality (mobile-first), to subscription and engagement options. We involved our customers at every stage in the product development process, as we have from the beginning. After all, this is their data, it's their marketplace so everything we build is customer-led. Our product process is agile and iterative by nature, so we're never really finished.
M: What are some of the new features you are most excited about?
C: Like you, we believe that data is content, and is inclusive of not only commercial building and listing information, but people, firms, and industry organizations. This requires a thoughtful approach to data organization and hierarchy, and a meaningful presence for each data source in a new, digitally connected marketplace. Our new profile pages for both firms and professionals are a very exciting addition as they showcase our capabilities around doing more with data. It was also critical that we enable users to editorialize and share throughout the platform. Static listing information and traditional PDF brochures no longer match modern content consumption habits. Our platform allows anyone to consume information in a variety of ways beyond traditional search, with the ability to dive deeper, connect, save, and share this information... not too different from YouTube video functionality.
M: How does RealMassive use Content Marketing to build its brand?
C: As a startup brand in a global and mature industry, we invest significantly in thought leadership and brand journalism. This not only helps us tell our story to new audiences, but it's an ongoing demonstration of how we view content and marketing in the digital age. Through social, blog, and whitepaper content like The New #CREcosystem, we intend to educate pros and tenants on CRE trends and modern marketing practices. We leverage our own tools and data to help tell the story, and often do so through the voices and perspectives of our partners who know the industry best. They're leaning on us to help them turn their data into content, which is a unique aspect of our platform and value proposition.
M: What other marketing tactics have worked for your site?
C: With regards to treating data as content, this is mostly a community-enabled process. Through constructing interactivity and shareability into every corner of our platform, we allow our users to editorialize their data and share it across their networks. This is consistent with our open and connected data philosophy and leverages new digital channels to reach audiences not reachable with static building signs and listings. Traditional methods will remain, but you'd be hard pressed to compare the reach and lead attribution of a physical sign to the inherent reach and SEO value we've built into RealMassive.
"The new site extends our platform beyond the traditional listing site and prepares us for the next stage in the life of our company. We learned so much during the 2+ years and those valuable insights and experiences go to waste unless they find their way back into our organization and product. "
— Craig Hancock
M: Whats next for RealMassive?
C: We've already built the new, digital commercial real estate marketplace. Now it's a matter of designing consistent experiences for all participants, independent of geography, device, or role in the industry. This is a very large and complex industry. Connecting every person and place in the global CRE marketplace is going to keep us busy but we're excited for what lies ahead.
Craig Hancock founded RealMassive – the first source for real-time commercial real estate information. In his role as CEO, Craig is responsible for directing the company's overall vision, corporate strategy and operations. Since the company's founding, Craig has helped lead the company and its customers to great success, including RealMassive's rapid roll out across the United States, relationships with key national and regional CRE firms, and numerous awards. Craig built his career by leveraging a customer-focused philosophy with strong technological and financial acumen. His history of success includes over a decade in institutional equity sales where he specialized in providing market research on public and private technology companies to the nation's preeminent hedge fund and mutual funds. During his tenure as an officer in the U.S. Air Force, Craig served as a program manager for the GPS satellite and control system, taught physics and chemistry, and coached college football. Craig graduated from the United States Air Force Academy where he earned his BS in management and played wide receiver for the Falcons from '93-'95. He now resides in Austin, Texas with his family.