Q&A With Jeff Finn, President & CEO of RealNex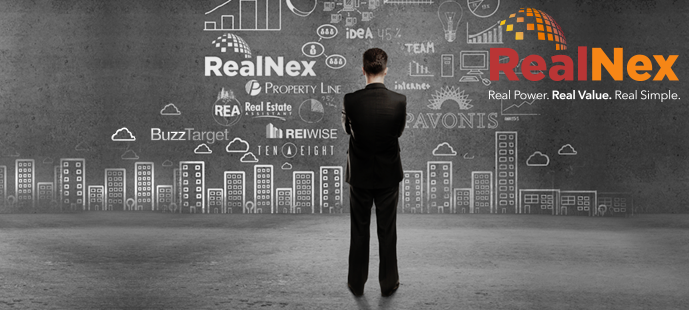 Jeff Finn is a good friend of mine and someone I have partnered with for The News Funnel on many exciting initiatives between our two sites.
I am always eager to learn more about companies like Realnex that continue to innovate and evolve. So I recently connected with Jeff to hear more about how RealNex rebuilt its site and the strategy behind the execution.
Michael: Congrats on the new site launch! Can you share what the process and strategy was like to rebuild the RealNex.com site?
Jeff: It has been central to our strategy from the outset to aggregate and integrate a comprehensive suite of commercial real estate technology solutions. Upon making our first round of acquisitions in 2014, the first phase of our implementation was to do the work behind the scenes to build scalable infrastructure. While our initial public facing site offered a portal with a single sign-on, we left our original applications largely "as-is". With this most recent version of the platform, we took a major step forward in streamlining the application solutions and the user experience. It has been a major under-taking, and a critical milestone in our growth.
As far as process, it started with listening to our customers and observing the market. We have a very active user community and an outstanding Product Advisory Council. These groups together with our Product Management and Marketing teams worked together closely with our Executives to put forth a detailed roadmap. What evolved was an incredible new suite of solutions, client portal and public website. 
M: What are your specific goals and objectives with the new site?
J: It is our mission to drive efficiency and liquidity in the commercial real estate market, and the new site advances us towards that end. Specifically with the new site we enhance the interface, the breadth of solution functionality and data integration across the platform. We took a significant step forward in migrating the power of our market leading desktop CRM platform to the cloud, we delivered a major overhaul to the property marketing suite and vastly expanded the scope of our private and secure Deal Rooms. And, data now flows among these applications to streamline operations.
In addition, we wanted to move past the legacy branding and systemic silos. We now have a RealNex Solution set comprised of:
CORE – This foundation module centralizes user data and manages people, property, and project information. CORE includes the RealNex CRM plus lease transaction and tour book apps.
MarketEdge – In MarketEdge you will find investment and lease analyses tools. Leverage the data in CORE to run reports and then utilize that information to create a collection of professional marketing materials – flyers, proposals, collateral and offering memoranda. The deal rooms, where you can track activity and close deals, is also found in MarketEdge.
MarketPlace – This is where you connect with the market. List and search our extensive database of properties. MarketPlace also houses eMarketing – a tool to send digital flyers to your own private contacts or to the RealNex database.
While we still have work to do, we are quickly eliminating any legacy system redundancies, harmonizing the interface and moving to full data integration.
M: What was the biggest obstacle/challenge you faced and how did you overcome it?
J: The biggest challenge was to get 5 disparate systems written in different languages with different data structures to efficiently "talk" to each other. And it was not just in the applications themselves, but also in how accounts were managed, orders fulfilled and services rendered. To overcome, we built a new centralized database that serves all the applications and rebuilt other critical aspects to establish a solid new foundation. We are now positioned to complete the data integration and accelerate our development roadmap.
M: How do you plan to market the new site?
J: With this release we have adopted the tagline, "The Technology Behind the Deal." We are keenly focused on making our clients more productive and building the tools that enable top performance. While others may be trying to "Disrupt" the industry we are working with the industry to make it the best it can be. From a marketing standpoint we are doing our best to get the word out via hosted and industry events, public relations, content marketing and social media…including interviews like this, Thank you very much! We are also gearing up a webinar series and working closely with leading associations to deliver training and education. Of course we also employ direct digital marketing and various search, nurture and re-targeting campaigns.
M: How is business overall for RealNex and what's next?
J: Our client retention is great, our new listing growth is rapidly accelerating and revenue continues to set records…and that is even before we have gotten this next generation product out the door. We are very excited to deliver this new release to further improve the business and satisfy our growing client base.
We have a lot of really cool and exciting plans on the drawing boards and near completion. One of the things that we didn't discuss and we are rolling our concurrently with this new release is RealFit.
RealFit is a game changer for leasing cycles. Using a client's 2D or 3D cad files, our designers can produce a 3D replica of any floor, space or building. With the base model in place, clients can use a drag-and-drop editor to build walls, insert doors, and arrange furniture. From there they can engage in a 3D walk-through that shows how the space will look and feel. And once you see that the space works physically you will also determine whether or not it works fiscally as we automatically budget the buildout – the end goal being to foster quicker decision-making and to encourage faster leasing cycles. See RealFit in action here http://bit.ly/2cpEvZ8.
In addition to RealFit, our RealNex VR brings the full power of 3D technology to property marketing to provide fully immersive virtual tours. And we are about to release our new consolidated property listing system to showcase them! This new site will move beyond property list and search and provide additional transactional support. And, of course we will be bringing the full power of the RealNex Suite to the palm of your hand with our mobile app.
M: As one of the first to enter the CRE tech space, What are some of the biggest takeaways you have personally learned over the last few years?
J: The industry has always been maligned for being slow to adopt technology….and to some degree it has been, due to its own inertia and desire to maintain an inefficient market to drive greater profits. But the bigger issue has been the right tools weren't built to meet the market, In my experience technology is rapidly adopted when it actually drives efficiency and enhances profitability. We had thousands of users adopt the transaction management system we built at NAI in the mid 90's even though the same people didn't want to use a fax machine in the mid 80's. What we found then and are finding even more rapidly now is that if you build solutions that your clients' customers want you have a winning formula. And today, as the capital markets increasingly drives real estate weather it be from an ownership, occupant or service provider the clients' customer is demanding the efficiency of a technology enabled marketplace.
M: What is your own view of where we are today in the CRE tech sector and what do you see coming in the short term in the industry trend wise?
J: We are at an interesting point in time for a number of reasons. As you know there has been an incredible amount of capital pouring into the space over the past few years and many, many new products or point solutions developed. While some of these new products have hit the market and created great new companies others have not quite found their niche. At the same time the market has been "hot" and many participants have been running too fast to think about changing the way they do things. It seems to me that we will start to see consolidation in the tech space creating a handful of platforms and as the market cycle begins to cool, participants will take the time to re-tool, more aggressively adopting technology and positioning themselves well for the next wave of growth.
As President & CEO of RealNex, Jeff brings a wealth of CRE knowledge garnered during his tenure as the Chief Executive Officer of NAI Global. During his tenure, Jeff's branding, technology and globalization strategies led to NAI Global's expansion into 55 countries. This extensive experience in marketing, business development, management and strategic planning have helped position RealNex as a leader in the commercial real estate technology solutions space. Jeff is a cum laude graduate of Boston University School of Management. He was a founding and advisory board member of the University of Pennsylvania, Wharton Real Estate Center, two-time recipient of RealComm's Digie Award, and is a trustee of Peddie School.