Q&A with Ben Liao, Managing Director of the Colliers Proptech Accelerator Powered by Techstars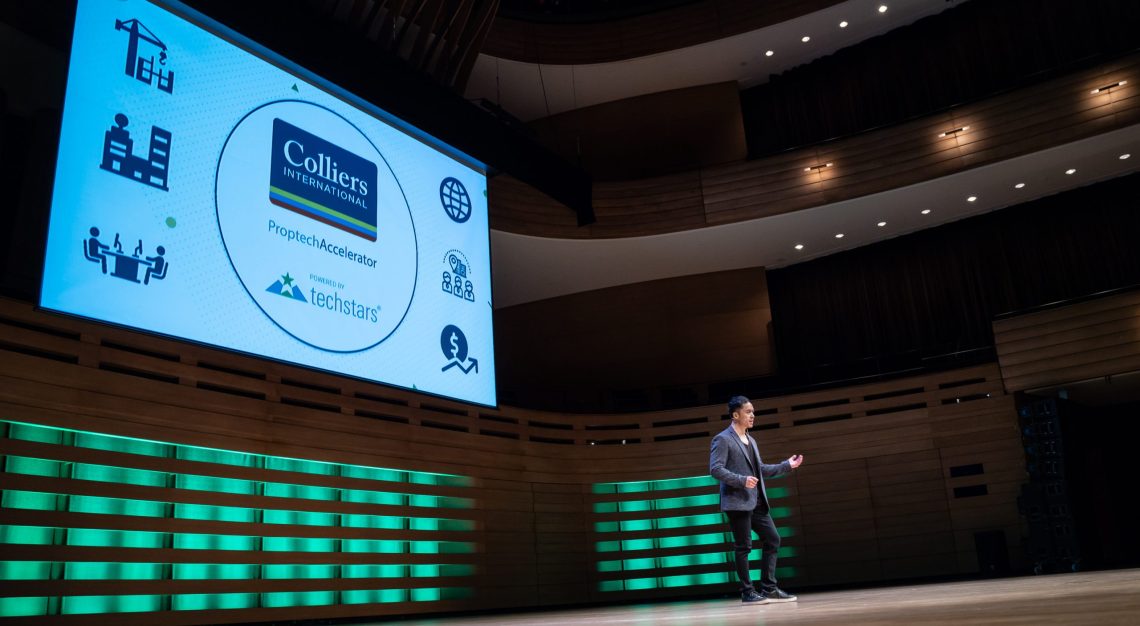 Ben Liao is one of the most impressive and important people in the CREtech ecosystem. His leadership at Colliers Proptech Accelerator Powered by Techstars is making a profound impact on our industry and I am proud to call him a friend and have him as part of our Leadership Board at CREtech.com.
I caught up with Ben recently to get up to speed on some of his new initiatives and views of the sector at large..
First of all, can you refresh us as to who is Techstars?
Ben Liao: Founded in 2007, today Techstars is the worldwide network that helps entrepreneurs succeed.  The network connects founders with successful entrepreneurs, experts, mentors, alumni, investors, community leaders, and corporate partners to quickly grow and scale their companies.
We currently run nearly 50 accelerator programs around the world and jointly receive tens of thousands of applications each year from startups.  Each program selects, invests and supports 10 companies per year, essentially the top 1-2% of applicants. Our accelerator programs are a unique 3-month intensive opportunity for early-stage companies to rapidly commercialize, scale and fund their business, working closely with our corporate partners and network of highly engaged renowned mentors.
We deploy capital into seed stage companies through our accelerator as well as follow-on funding through our venture fund.  Techstars is also the most active seed stage investor globally and currently deploys capital in nearly 500 companies per year.
We're very proud of our success and are one of the few who publish our portfolio success rates publicly.  We have approximately a 90% success rate with companies either active/acquired/exited, $6B in capital raised by our companies and our portfolio now represents over 5% of all Series A deals made - In short, Techstars has become the most effective program globally in attracting Series A follow-on capital for its portfolio companies.
How does the Colliers Proptech Accelerator Powered by Techstars program work?
BL: We're fortunate to have an amazing partner in Colliers for our global proptech program at Techstars.  They are one of the largest and fastest growing public real estate companies globally with over $20B in assets under management.  The partnership combines Techstars expertise in tech innovation, entrepreneurship, venture capital and a worldwide alumni network coupled with Colliers' industry expertise and global footprint in real estate across 69 countries.  We also take an inclusive approach to our program and have involved broad participation from over 150 mentors and industry leaders who represent global occupiers, landlords, service providers, successful proptech founders and thought leaders.  Techstars effectively acts as a bridge between early-stage tech companies and the broader real estate industry.
Our partners at Colliers work very closely with us every step of the way from sourcing and screening hundreds of companies each year to jointly selecting the top 1-2% of companies per year (10 companies) to join our accelerator program.  As the managing director of the program, I also look to identify companies that address short, mid and long-term industry challenges and opportunities being tackled.  Some of our corporate partners at Techstars, as in the case of Colliers, also look to deploy follow-on funding into the companies within our program to further accelerate their growth.  We work closely with both the portfolio companies and corporate partners through that process.
The partnership is a win-win-win for all partners involved.  On one hand, this provides startups with unprecedented access to executive leadership teams with market expertise and a dedicated initiative to help them succeed.  The result? They gain an unfair market advantage early in their growth as a company - refine their business model, go-to-market strategy, international partnerships and ultimately, help them scale globally.  On the other hand, this gives large organizations broad exposure to high quality early stage tech companies, the capability to work with them in a focused manner and ultimately, align on an innovation strategy.
Describe Demo Day? What was the day's program and what is the goal of the day?
BL: Exhilarating.  A roller-coaster ride... These are words and phrases that come to mind when I think back to Demo Day last December.  See for yourself!
Here's a quick 3min VIDEO RECAP of Demo Day.
Also, hear directly from the founders themselves in a quick VIDEO interview days before Demo Day.

Building a company AND joining an accelerator is not for the faint of heart.  I am targeting very ambitious founders, those ready for a step-change in growth along with a broad vision for their company and the industry.

Our founders are exposed to over 150 dedicated mentors who are here to help them succeed during our 3 month program and they have to be ready to take advantage of that.  It's super intense with emotional highs, lows and ultimately, Demo Day is the culmination of those 3 months of hard work. It's a milestone, a celebration and a chance for founders to articulate their vision for the future on the global stage in front of a live curated audience.
Last year, our founders presented in front of a live audience representing potential customers, industry professionals and investors, in a closed-invite event at Koerner Hall in Toronto with a venue capacity of 800 guests.  We also live streamed this to thousands who joined us from over 60 countries around the world. The result? Many companies quickly gain traction with customers and on their fundraising efforts coming out of Demo Day. Most of the companies in our inaugural class have already received funding and several were even oversubscribed.
Can you provide some information on each of them?
BL: Here is the 2018 announcement highlighting the first class last year.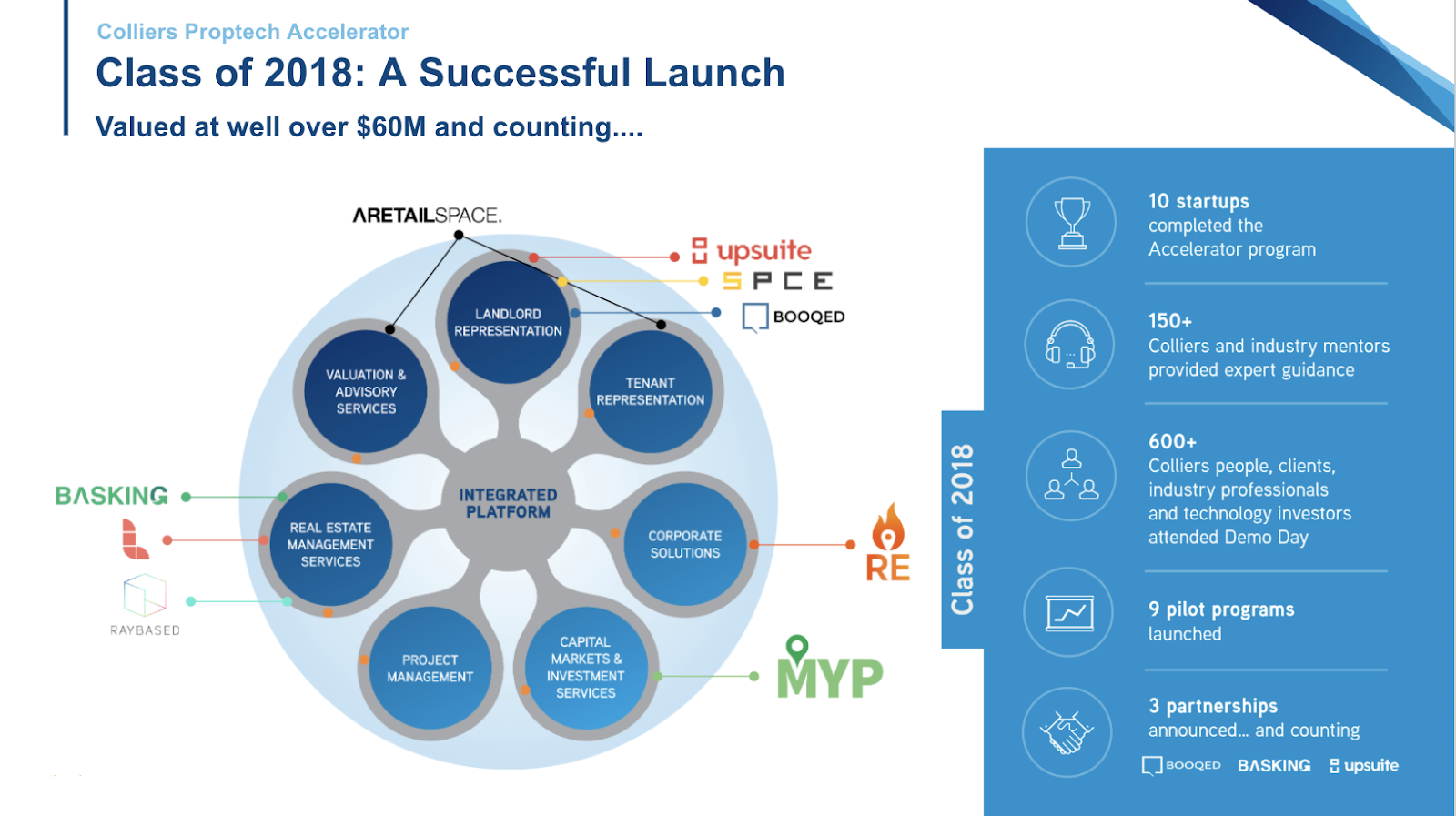 It was a special experience working with the inaugural class of 2018 and I'm very proud of everything we have accomplished together.  9 Pilots launched, 3 international commercial partnerships have already been publicly announced and counting… and we're excited to share the upcoming fundraising announcements.
Lane recently announced their $2.5M fundraise and they are just getting warmed up.  We have quite a few more to announce in the coming months. Of course, the CREtech audience will be first to know.
Were there any particular themes you saw that were consistent throughout the day and represented some key trends taking place in the the CRETech sector?
BL: I constantly keep a pulse on proptech startups and have ongoing dialogue with our program mentors to ask about the emerging technology companies they see being applied to the entire real estate value chain. Last year, we sent a brief survey asking several questions around emerging technologies in terms of value, impact, time to commercial implementation or market adoption.  Below is one of many snapshots we produced.
The real takeaway here is that this view has dramatically changed over the past year alone which is a sign of how quickly proptech is evolving.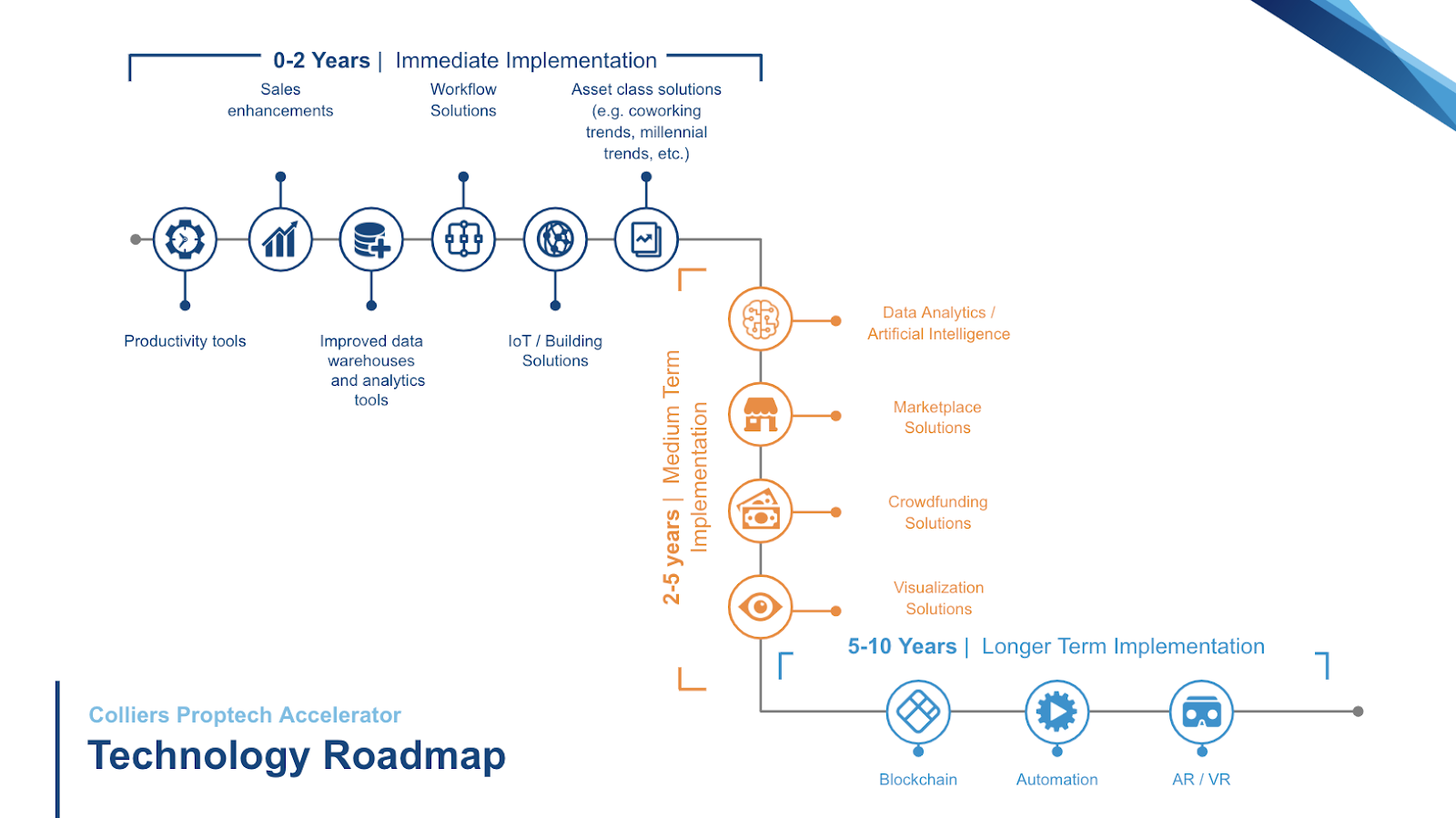 Your program attracts startups from around the world. Is that a particularly important trend you are seeing today in the industry?

BL: We have a truly global program where both our program mentors and companies in our inaugural class join us from every major region around the world.  In our inaugural class, we had 6 countries represented across North America, EMEA, AsiaPac.
Having a broad lens on horizontal technologies that can be applied to real estate along with a global point of view is important if your goal is to identify the next early-stage companies that can be disruptive to the industry.
Although the concentration around Silicon Valley has produced great companies over the last decade, if you were to ask yourself, where might I find the emerging tech companies in cybersecurity, IoT, energy, AI, that are applying their tech to real estate over the next 5 years, it would be a big miss if you didn't take a hard look at markets like TelAviv, Berlin, London, Amsterdam and of course, Toronto.  The latter has become the fastest growing tech hub globally, outpacing the Bay Area, DC and Seattle combined in tech jobs added in 2017. It's now also a leading global protpech hub and one of the many reasons we decided to launch our program in Toronto.
For you personally, as a highly accomplished tech executive and entrepreneur, what is most gratifying about a day like Demo Day and leading this program in general?
BL: Beyond my role as an investor, I learned about the additional responsibilities of being a Techstars Managing Director (MD) last year.  You are the first port of call as an MD and viewed as a trusted partner vs. just the first institutional capital. It's an extraordinarily gratifying gift to work side by side with entrepreneurs in a pressure cooker, tackling ambiguous early-stage zero to one problems, running experiments and going through the emotional highs and lows of both successes and failures alongside them.  For many MD's at Techstars, once you've found your own success, you #GiveFirst to help others in their journey as none of us found success without a lot of help along the way.  Having gone through the startup grind of building a high-growth startup, I understand the sacrifice required. You're all in. I can sympathize with founders and truly want to see them succeed.  It's a role I do not take for granted and consider myself extremely fortunate to be involved in every day.
I credit much of my own success to surrounding myself with the best and brightest individuals in their respective fields of work.  At my last company, Ritual, we had access to investors/advisors at some of the top Silicon Valley / New York based venture capital firms, such as Greylock Partners and Insight Venture Partners.  We definitely worked extraordinarily hard to hit our growth metrics and raise over $120M in roughly 4yrs however, the success or failure of many startups is determined at the margins and the mentorship was tremendously beneficial in setting us on the right path to growth early on before becoming a global category leader.
Moreover, if I had the network of resources from an organization like Techstars early on, it would have made a tremendous difference for us.  It's the reason I initially volunteered as a Techstars Mentor before taking on the MD role - to help the next cohort of entrepreneurs find their own path to success.  I often find myself encouraging successful/serial entrepreneurs to consider this when thinking through the odds of success in any startup. Building a startup is a tremendous commitment, a sacrifice for everyone involved and the odds of breakout success are very slim.  Founders owe it to themselves, their family/friends and their employees to do everything and anything in their power to gain an unfair advantage in the market. Opportunities like Techstars should always be taken under serious consideration.
What are the consistent personality traits and skills you see in all of the Founders that make it into your program and in Techstars in general?
BL: Like many other investors, we also look at team, product, market, traction.  However, we understand first-hand that building a startup is extraordinarily difficult and ideas often change.  Accordingly, at the basis of our investment thesis is that a great team wins out above idea/market and we can help with traction through the programi.  Fortunately, we have nearly two thousand companies and an amazing group of peers within Techstars to track patterns and learn from.
Beyond what many investors dig into around having a complete team with smart, capable, problem solvers with exposure to the problem their solving, I also look for many intangibles.
Good founders are often able to articulate their vision with a high degree of clarity.  This is important for several reasons, not only with future interactions with investors, but to convince employees to stay the course with them over some of the inevitable challenges they'll face as a startup.  Great founders are able to convey this with both passion and logic while convincing you they've thought deeply about the problem / solution in a very profound way.
I think having a unique lense on what it takes to build a high growth company from the ground up has been really beneficial to calibrating my own view on what it takes to have a winning team.  Only 1% of all U.S. seed funded tech companies go on to raise over 6 subsequent rounds of funding. Meaning, it's a long road and hard fought battle so you need to be convinced the team has the passion and grit to do what it takes and will the company forward when needed.
What's next for Colliers Proptech Accelerator Powered by Techstars?
BL: 2018 was a remarkable success and we're looking to build on that in the years ahead.  Our 2019 applications are currently open but wrapping up towards the end of this month.  We're looking for the next 10 companies who are building disruptive technology solutions for the real estate and property industry.  We're fortunate to be early in proptech and there is a lot of opportunity for the right team.  To the founders that are looking to work collaboratively with Colliers, with other industry leaders, with Techstars and with each other, this is the global platform that will help you succeed and I invite you to join us!
Have a look at our application page to learn more: https://www.techstars.com/proptech-program/
Those interested in getting involved can contact me directly at Ben.Liao@Techstars.com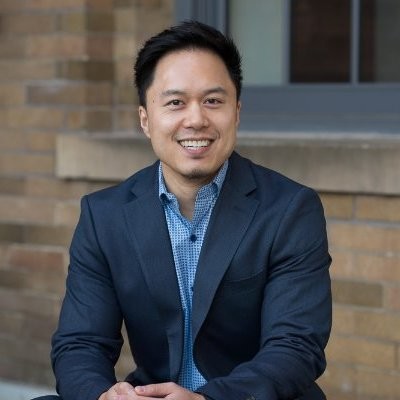 Ben Liao is the Managing Director of the Colliers Proptech Accelerator Powered by Techstars
Twitter:  @benliao
LinkedIn: Ben Liao
Webpage: https://www.techstars.com/proptech-program/
Email: Ben.Liao@Techstars.com