Real Estate Tech… New York, San Francisco… Tampa???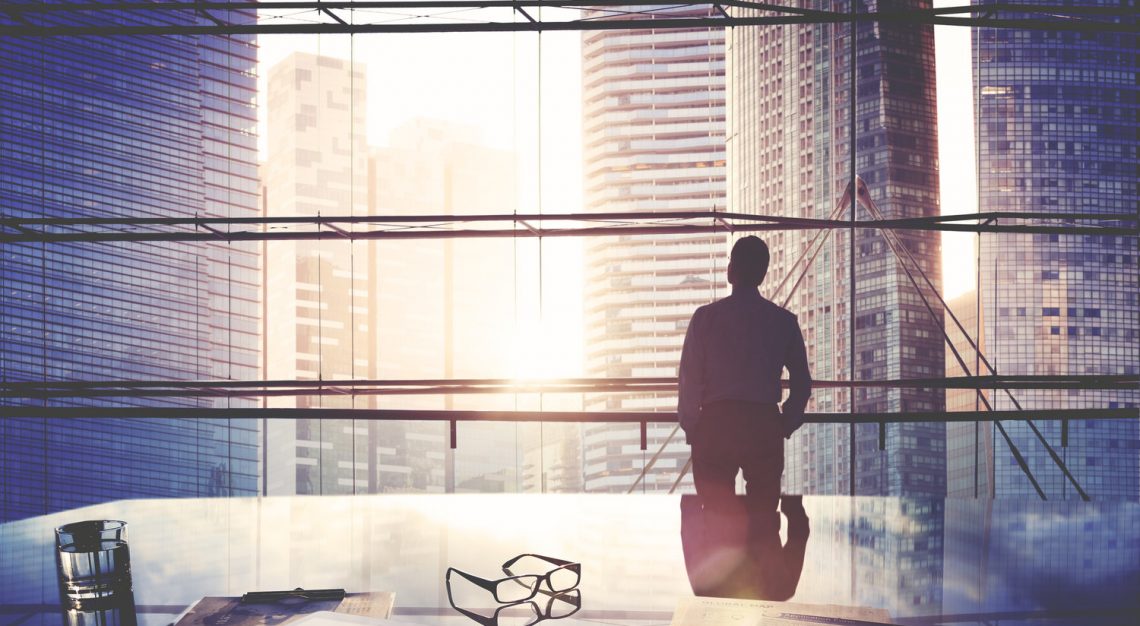 It's clear that New York is the epicenter of the real estate tech sector. It's where you will find the majority of tech start ups, especially the ones that are really scaling fast like VTS, CompStak, Honest Buildings, WiredScore, Squarefoot and too many others to list. Why? It's not where the greatest tech talent lives, for it's hard to argue that anyplace in the world can compete with Silicon Valley in regards to developers and programmers. New York is the center of the real estate tech world simply because it's the center of the real estate world! No other city is dominated by such a concentration of REITs, developers, brokers, architects, construction companies, marketing firms and so on. The wealth and size of the sector in New York is staggering.
So when I heard that another accelerator was being formed, I thought that it was another sign of the real estate tech world's growth and evolution. But when I looked at this accelerator in greater depth, I really began to take notice. Especially when it's being led by one of the top ten accelerators in the world!
DreamIt UrbanTech could be the start of something big. It's an accelerator inside of a world-class development project. Integrating tech and real estate development is one of the most interesting trends I have seen in this sector. UrbanTech is also a fascinating topic that will reshape cities in the future. Loosely defined as the combination of real estate tech, smart cities and construction tech, it has the potential to reinvent how and where we live, work, shop and visit. And because it lives inside a huge real estate project, DreamIt UrbanTech also has the unique ability to give startups access to an immediate customer base.
The real estate project itself is massive. The $3B Tampa Bay Urban Redevelopment Initiative is being led by Strategic Property Partners, a joint venture between Jeff Vinik and Bill Gates' Cascade Investments. When completed it will consist of 9,000,000 square foot mixed use project consisting of commercial, residential, educational, entertainment, cultural and retail space with 5000 residences, 650 hotel rooms and 2.6 million feet of office space.
I spoke to Avi Savar, CEO of Dreamit, about the overall strategy of this accelerator, "At Dreamit, we believe that as part of any major urban re-development, a focus on startups and small businesses as a driver of new jobs and new residents is an imperative for success. Early stage companies and young entrepreneurs are always in need of new cities in which to start and grow their companies as the usual locations continue to spiral upward with unrealistic cost of living, rent, etc. An accelerator like Dreamit UrbanTech draws attention from the startup community to what is happening in Tampa Bay and puts it on their radar as a potential home base. There is a world outside NY & Silicon Valley and cities like Austin, Nashville and Pittsburgh are thriving startup eco-systems, we believe Tampa Bay can be the same if not more. Specifically for UrbanTech startups, there has never been an opportunity like this - getting to be part of the foundation of a city on the rise."
The types of startups they are attracting in the Real Estate Tech side include collaboration software, marketplaces, data and analytics, drones, AR/VR, design software, financial and project management, financial or insurance solutions relating to real estate. And on the Construction Tech side they are targeting tools that help in executing any construction project from design to completion including the latest building technologies like 3D printing, robotics and modular construction that reduce the dependency on human labor. Finally, on the Smart Cities perspective, Dreamit UrbanTech is targeting companies that provide connected hardware and/or solutions for collecting, transmitting and analyzing city-scale data on the way in which people interact with the city environment (i.e. traffic, utilities, etc.)
As someone who is focused full time on helping to build the real estate tech ecosystem, I believe this announcement is so important to the industry, I wanted to encourage my readers to learn more about it.
Here are the quick highlights:
Applications are due on or before June 23. Startups can begin the process here.
Dreamit will provide access to coaching, customers, and capital for startups with a market-ready product and demonstrated traction.
The team at Dreamit takes a hands-on approach including weekly meetings with managing directors where startups hone all aspects of their business including their go-to-market strategy while pressure testing ideas and critical assumptions.
Startups will participate in a two-week customer immersion roadshow, expediting relationship building with at least 6-8 enterprise-level customers such as architects, developers, building managers, local city governments, and more.
The culmination of the Dreamit experience is a Demo Day followed by a two-week, bi-coastal investor roadshow. Startups have highly curated one-on-one meetings with top-tier venture investors in New York, Philadelphia, Boston, San Francisco, and Silicon Valley.
If you are a startup and believe your product is well positioned in the urban tech sector, I encourage you to check out DreamIt UrbanTech. I believe they are onto something big… and important!
Don't forget to come meet me in San Francisco on June 8th at CRE // Tech! Tickets are on sale now!
WANT MORE CONTENT FROM MICHAEL? CHECK OUT HIS #TALKSHOP AND ON THE STARTUP ROAD SERIES!