Reimagining the Retail User Experience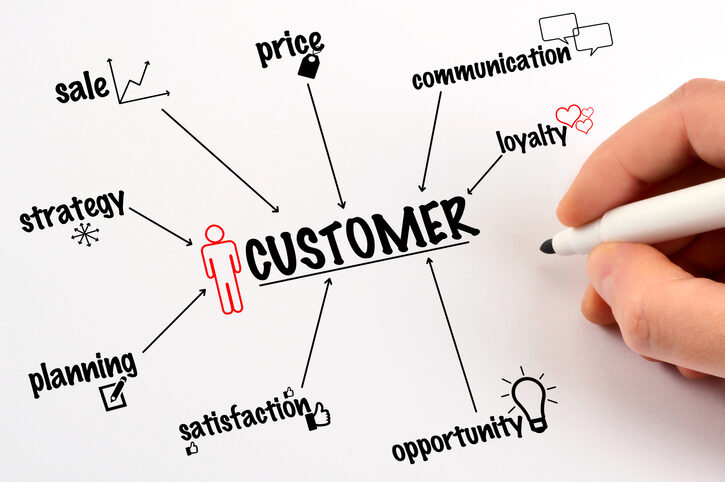 In the old days of retail—the era of Don Drapers marketing to consumers from Madison Avenue—the go-to formula for retail success was simple: Build a great product, then sell the hell out of it by any means possible. "Any means possible," however, actually just meant leveraging the few key channels available to marketers back then. 
Fast forward to the 2000s, and somehow—impossibly—retail was still just an extension of a company's marketing. Sure, there were a few additional channels available to generate interest and sales, but marketing folks still called the shots. Retailers still built store displays and layouts based on marketing campaigns, item-by-item ROI, and brand partnerships/advertisements.
Retail was ripe for an overhaul, and as an entirely new experiential focus sweeps across the industry, it's having a powerful effect on the operators able to meet the trend. The companies taking a new line of thought—retail as a user experience—have found the magic formula for both customer engagement and actionable data capable of driving sales.
As choices abound and retail becomes more experiential by the day, retailers have no choice but to fall in line.  
The Anatomy of a Great Retail Experience
According to Sanford Stein, author of Retail Schmetail, there are "three distinct levels of experience" to consider when reimagining offline retailing: "engaging, immersive, and transformative experiences." Stein emphasizes that the role of the retailer must shift, so stores become "less about storing, and more about exploring."
But exploring isn't even enough, a great retail experience has a deeper goal: connection. 
Stein emphasizes that the "prime objective in the retail space has evolved from turning product to building loyalty, and lifetime customer value." The increased value of lifetime, loyal customers makes sense not only on a gut-check level, but also according to research. Harvard Business Review found that "Fully connected customers are 52% more valuable, on average, than those who are just highly satisfied. In fact, their relative value is striking across a variety of metrics, such as purchases and frequency of use." 
Retails are on board with this assessment. FocusVision and Forrester research indicated "93% of retailers believe customers are more likely to spend money with a brand they feel connected to"—and this belief is playing out in the way Digitally Native Vertical Brands (DNVBs) approach their first brick-and-mortar retail experiences. 
Online lingerie seller ThirdLove's temporary boutique in Manhattan's SoHo district aims to create a completely different lingerie experience than what customers could find Victoria Secrets. It starts with configuring the store's dressing rooms differently, "with drawers in the back where associates can slide the garments through to the customers, without having to walk in." Once they've walked in the door ready for a new retail experience, Co-Founder and Co-Chief Executive Officer Heidi Zak says the store is ready to cater to the experience customers expressly request. ThirdLove is able to deliver "an experience that feels right for her," according to the founder's comments to Bloomberg. 
The key here, however, is about far more than creating a new way to try on bras—once shoppers are in the store, ThirdLove is able to "cull data from customers on their shopping and dressing-room preferences"—this data then becomes another way for the company to present something that "customers are asking for and also to learn from them what's working and not." 
Using Big Data for Ultimate Personalization
User experience is not entirely new, it has long been a "thing" prioritized heavily in research and development. Focus groups were the original way to workshop a user experience—then came user analytics, which are increasingly driving the reimagination of retail. Just as a web developer—or even an amusement park operator for that matter—constantly assesses user data through heavy analytics, iterations, and testing, retail now has an incredible number of data points to influence the decisions that were once in the hands of those Mad Men marketers of the bygone era.
Store layouts, logistics, and design are fair game for influence by data, not merely a physical extension of the company line. Theme park analytics and Big Data have been used by Disney since 2013 to "increase the time guests spend with them, thus improving the opportunity to extract additional cash along the way," according to Disney's former CFO, Jay Rasulo. 
Rasulo's key points for Disney's decision to employ Big Data reflect the exact reasons this trend is playing out in retail as well: The more a guest shares with Disney, "the more [they] are able to tailor services and … get a lift in selling those services," notes Rasulo.
Great, immersive user experiences create the data retailers need to further personalize their services and—even more—to extract more lifetime customer value from shoppers. Gut-feel brand marketers no longer play a pivotal role in shaping UX—they simply don't have the capacity to mine data for the insights needed to create modern retail experiences. Foot traffic is the data. Emotional connection and loyalty are the currency. These are the future of retail. Retailers unable to deliver killer differentiated customer experiences don't stand a chance of competing in the new world order of retail.