StealthForce
CONTACT
Poonam Mathis, Founder, StealthForce
THE SCOOP
I recently caught up with Poonam at our SF event this Spring and was so pleased to see how StealthForce continues to grow and evolve. StealthForce is the gig economy of real estate. They deploy an army of industry veterans, from junior through C-level, both moonlighting and employed, for project-based consulting on demand, and the company earns a portion of each engagement. They carry no overhead, and can therefore create great value for their customers. How is that even possible?!?! They are disrupting the human capital portion of the real estate investment process and are developing the platform for integrated access to all top CRE softwares thus enabling clients to hire the best talent, and arm them with the best tools, all on a project-by-project basis, and all through one integrated platform as you may have heard from our recent #TALKSHOP live.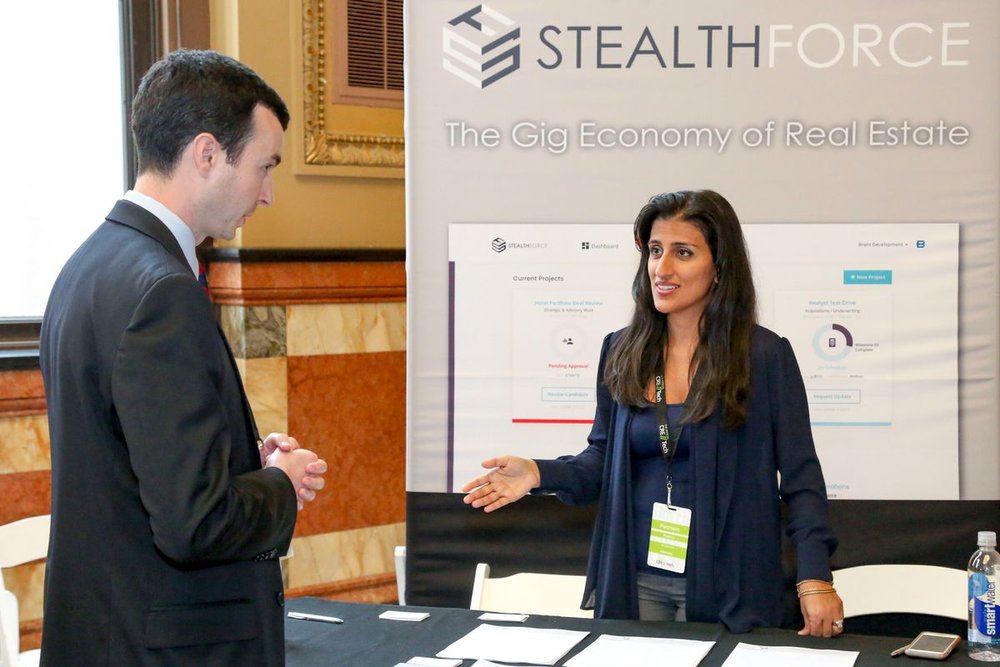 The concept for StealthForce was conceived when Poonam was traveling globally as deputy to the head of asset management for a RE PE team, and realized that all the major shops deployed "expensive generalists" like herself to review deals across asset classes and around the globe, arming them with only broker opinions and general market studies. She recognized that it wasn't a lack of budget for specialized talent that was preventing global investors from getting deeper insight - it was the lack of a method to access them on short notice. Resourcing for insight is totally inefficient and having been a part of the early team at GLG she was determined that she could make it happen. And she did! In an incredible fashion.
If you haven't met Poonam, you can catch up with her this fall. She will be speaking or moderating panels at ULI, CCIM, ICSC (wow what a resume of speaking engagements!) and of course exhibiting at our CRE // Tech NY Conference on December 7th! She is a high quality person as well as an exceptional entrepreneur and business person!