TAKING THOUGHT LEADERSHIP TO A WHOLE NEW LEVEL!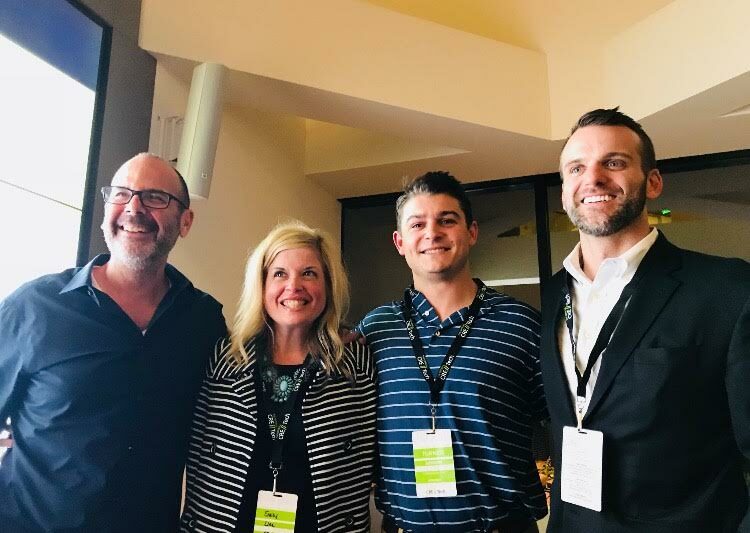 Every once in awhile you meet someone and you say, "Holy shit, this person is the real friggin deal!". I just met a person who had me saying that exact thing. Emily Line is a rock star. Seriously.
I had the pleasure of connecting with Emily, Vice President of Commercial Services at Realtors Property Resource, via my friend Turner Levison of CommissionTrac. Thanks for the intro, Turner!
Emily has a big job at NAR, running their subsidiary Real Property Resource, a commercial resource for the Association`s membership. It`s an amazing platform that educates, teaches and offers real time actionable data. Really impressive. There is so much that the commercial real estate sector can learn from in the way that NAR takes such a profound leadership role in helping their members. From become better equipped to serve clients, becoming better informed to understand market conditions to helping them continually grow their knowledge base Real Property Resource is an amazing platform for NAR members.
But what is really amazing about Emily is her ability to inspire and lead. She is truly a leader of the highest caliber. When we connected I felt like I could talk to her for hours and never get bored. She is a whirlwind of activity, but in a very strategic and thoughtful way. What`s really special about her too is the way she is mentoring so many others and helping to really advance the CRE tech sector.
We need more Emily Line`s in this sector but thankfully we have one! And she`s awesome!
Here are some highlights of our chat… I would strongly encourage you to connect with Emily if you are in the CRE tech space. She is the real deal and just about one of the most impressive people you will ever have the pleasure of meeting.
Enjoy...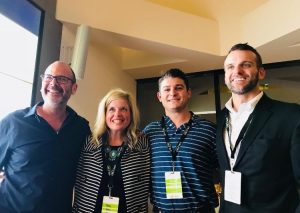 Michael Beckerman, Emily Line, Turner Levison and Pierce Neinken at CRE//Tech L.A.
Michael: What is your background?
Emily: I`ve always geeked out to the concept of building stronger communities. I`m a researcher at heart who loves to dig deeper to find meaningful facts to support stable and overall awesome environments for people no matter if we`re talking where they live, where they work or where they hang out. I thank my grad school experience back in the day...HAIL YES to the University of Michigan for cross-pollinating studies for a more diverse learning experience. I was able to reap the benefits of social work, business and policy rolled into a Masters degree. I reference my grad experience as the affirmation that it`s ok to color outside the lines and the results can create different perspectives and potentially more thoughtful solutions. I first exercised this love for strengthening communities (and coloring outside of the lines) when the University of Michigan asked me to transition from an intern in the Athletic department to a full-time role with the Vice President for Student Affairs. The research I worked on to build more dynamic leadership opportunities for the student-athlete community turned into a bigger study for the overall University resulting in a stronger connection and consistent collaboration between the administration and more than 150 student organizations representing diverse walks of life. So there you have it... almost 18 years later, I`m still that girl who believes in studying environments and finding ways to improve the landscape.
M: What is the Realtors Property Resource® (RPR) and your special role?
E: Realtors Property Resource® (RPR®) is a wholly owned subsidiary of the NATIONAL ASSOCIATION OF REALTORS® (NAR). RPR Commercial provides REALTORS® with persuasive, decision-making data and reports for all types of clients. From identifying site selection using data sets such as property facts, public records, traffic counts, business points of interest, demographic and psychographic insights, and consumer spending data, to presenting reports that depict current market activity as well as future projections, RPR is a members-only benefit to validate a practitioner`s expertise.
Ok, that`s the formal "what it is" speak. Now to address my "special" role. I`ve been a part of the RPR Commercial ride since it`s conception in 2012. I oversee the RPR Commercial initiative and have the pleasure of working with a bada$$ team. Can I say that?! Ok, focus LINE! I`m the resident data geek who studies the who, what, where, and why to enhance the commercial practitioner`s ability to produce more meaningful analyses taking current and future needs into account for business sustainability. In short, this means I`m super passionate about problem solving with data. I get the opportunity to connect with commercial practitioners around the country to identify needs, conduct competitive analysis of data sources and collaborate with the RPR Product and Development Team to execute business strategies and technology advancements that simplify workflow and articulate data in a thoughtful way.  
M: How does RPR add value to NAR members?
E: Well, the quick response is it`s FREE. RPR was created by NAR for the sole purpose of providing REALTORS® with data to meet demands of clients as an exclusive member benefit with no subscription fee or additional cost. Since it`s exclusive for REALTORS®, the only way a non-REALTOR® has access to the data in RPR is through an RPR report that has been created, branded and sent by a REALTOR®.   
M: Are there specific technology trends you are most excited about currently?
E: Absolutely and one biggie stands out for me. Commercial real estate tech companies are being smarter about focusing on their core strengths and we`re finally seeing more of a willingness to integrate with other providers to foster a better experience for commercial practitioners. The world of commercial real estate technology is booming. Today`s software developers appear to be limitless as to what problems they can solve. And new innovative companies seem to grow by the day. While modern technologies are a welcome change to most in the commercial real estate space, it has led many practitioners to declare, "I subscribe to several software systems. It would be terrific if they were all connected." Enter the grand solution known as Application Programming Interface (API). While not a new solution, we are finally witnessing this software concept allowing for the seamless process for a user from one platform into another, or allowing a user access to portions of one software on another program`s platform in the commercial real estate application space. What does this mean?! Well, geek speak aside, it means the commercial practitioner`s preferences for doing business are heard and their software providers are working together to create a more comprehensive process for securing and closing deals.   
M: Are there any particular startups that you believe have great promise in the sector?
E: Heck yeah! A few but the one that comes immediately to mind is CommissionTrac (CT), a commission and accounting platform. Now to be fair I`m on their Board of Advisors so I`m partial but this prejudice comes after digging deep to understand their direction,  potential and now concrete deliverables. CT has completely earned my love and support! I`ve been able to check under the hood, watch their team strategize from the start and work through problem solving to produce a straight-forward, needed product in the CRE industry. I`ve witnessed the team hitting roadblocks and confronting challenges head on to meet the demands of their customers and doing so with the utmost thought and respect. While I find their technical work top notch, I believe wholeheartedly that teamwork makes the difference in building a stellar product and service that people want to learn more about and potentially adopt. From the start, Turner Levison, CT CEO subscribed to a collaborative culture and emphasized the strength of their company being the unique talents of their team. The speed in their delivery, quality of their product and immediate recognition in the industry by reputable brands is a direct result of a smart team who studies the needs of their customers, potential customers and doesn`t hesitate to even step outside of the industry to understand how other fields are tackling accounting struggles.  
M: Do you find that today your members are getting more engaged with technology than in the past?
E: Yes, we definitely see more consistent adoption and usage on our end. To go back to the API reference, I think our biggest win as it pertains to more engaged members has been our commitment to integrations so we can deliver exactly what the REALTOR® wants as a benefit. We have a unique opportunity being the technology arm for NAR to test around the country and pull feedback from a variety of markets with practitioners who vary in focus, experience, broker brands and subscriptions to technical resources. We made the commitment from the start to deliver the "right" benefit to our members whether we build the feature or we vet other products in the CRE space. We operate in an ego-free zone (well most of the time - haha). Our key to success has been listening to member needs, researching the best solution, being open to partnering with another provider and delivering on the ask. If we identify the member need is outside of our core competency, integration ideas start with a few simple questions:
Will this partnership help REALTORS® compete?
Does the partnership help REALTORS® increase their ability to serve clients?
Will the partnership create a more efficient workflow for REALTORS® who want to maximize their RPR experience?
If it`s a trifecta of yes, we get the party started with next steps for collaborating.
And now for the `ole cliché the proof is in the pudding. We added financial analysis over a year ago to solve for the influx of requests to better support global and domestic investor clients. Testing results concluded we`d integrate REFM`s investment analysis product, Valuate®.  Bruce Kirsch, REFM Founder and CEO recently shared, "Since we integrated, we`ve received invaluable insight from RPR users that has helped shape our product. This is pure gold for testing a relatively new product. Each piece of feedback is a data point that helps us improve the product`s capabilities, features, and the user experience."
Integration for the win! A partnership resulted in mutually beneficial solutions that otherwise would have been timely and costly problems for each entity to solve for on its own. The ultimate outcome from the collaboration provides an improved business process by streamlining access to software tools used by members in turn resulting in enhanced member engagement.  
M: What are your observations about the commercial real estate tech sector overall? Are we making progress?
E: I had the opportunity to contribute to the recent Swanepoel T3 Group study, Commercial Real Estate ALERT: Analysis of the Latest Emerging Risks and Trends. You can check out the trends in their entirety so I`ll just do an immediate call out that Technology to no surprise is leading the charge as THE key driver of change throughout the CRE space as a result of shifts in consumer and labor force wants and needs. Demographics based on the interests of Millennials are more important than ever in business practice. The need to dive deeper into people patterns also rings true when studying Baby Boomers as a sizable segment are downsizing for downtown or urban, walkable living with potential part-time retirement opportunities versus remaining in bigger, suburban homes with family heirlooms.
Shifting lifestyle preferences are prompting major change in the real estate landscape, forcing developers, investors and practitioners to dive deeper into research and think about the full picture for a community, even if their expertise has traditionally fallen within one particular commercial real estate sector.
According to the Bureau of Labor Statistics, Millennials will make up 75% of the workforce by 2030. The Wall Street Journal recently published It`s OK to Party When You Turn 60. This article points out more people are celebrating age rather than lamenting getting older and seeking retreats booming with entertainment. There are now more baby boomers than ever turning sixty with an approximate rate of 491 per hour. Therefore, one of the most pressing challenges for Commercial real estate is to determine and plan for where these important segments of society will live and work.
So between the shift in the labor force wants, the changing consumer demands and more investments flowing into new CRE technology, I think we`re right now observing the early stages of progress and overall much more nimble CRE tech innovation and problem solving taking off in the CRE industry. The newbies entering the tech space are breaking down the wall of property-fact hoarding that has maintained a strong hold on the CRE industry with the nod of eager practitioners supporting this change and raising their hands to be beta testers as a result of craving alternatives to the very few, expensive providers that have dominated the CRE data provider space historically. Technology is providing a new landscape for CRE. One that pulls in more data, different types of data and develops more efficient ways for customizing and quickly interpreting the meaning to ensure the site selection for clients.
M: Tell us about Special Days Camp and why it`s so important to you?
E: Special Days Camp is a magical escape from the reality of cancer for kids to enjoy all sorts of super fun activities in the great outdoors under the care of skilled volunteer medical staff. Campers who have completed their treatment empower those who are at earlier stages of their illness to muscle through the aches and pains with the end goal being commitment to experiencing loads of fun, lots of smiles and tons of laughs. For siblings of kids with cancer, Special Days Partner Camp provides a carefree camping experience where they can let loose without the word "cancer" affecting their play. The siblings establish a network of new friends who can relate to the chaos that cancer brings to a family.  
So why am I so passionate about this particular organization? I`m a sibling of a child who battled Leukemia, as well as her bone marrow donor. My sister Katie`s Pediatric Oncologist, Dr. George Royer founded Special Days Camps and became much more than a doctor and camp founder to our family. Dr. Royer provided my entire family with outlets for coping in the form of Special Days. This camp could not have a more appropriate name, Special Days indeed, as it provides a bright light during a time where life feels impossibly dark. My sister eventually lost her fight with Leukemia. In Katie`s memory, my family and I have continued to make it our mission to give back to this organization in hopes that other families around the world have the opportunity to take a "time-out" from cancer and experience the gift that Special Days brings to everyone involved in the battle. Every family forced to face the horror of cancer deserves a chance to free their brains of the fears associated with the disease, if even for a short time, and regroup energized for the next steps in their journey.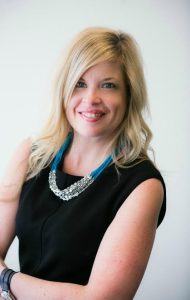 Emily Line is Vice President of Commercial Services for the Realtors Property Resource® (RPR), a wholly owned subsidiary of the NATIONAL ASSOCIATION OF REALTORS® (NAR). She is passionate about educating on data driven solutions and exercises her background in Interdisciplinary Research to strengthen the information and analysis available to REALTORS® as a members-only benefit through RPR. From site selection and investment analysis tools to demographic and psychographic insights about communities, RPR Commercial is a database designed to validate a practitioner`s local expertise when working with a broad range of clients.
Prior to RPR, Emily managed Development and Outreach for the Commercial Real Estate Division of NAR. She serves on the Board of Advisors for CommissionTrac, an Atlanta based company that delivers cloud-computing solutions for commercial real estate commission tracking, as well as the Board of Directors for Special Days Camp, the second longest running pediatric oncology camp in the world. Emily earned a Masters degree from the University of Michigan and a Bachelor of Arts degree from Albion College.