Tech and Real Estate… My Passion and Professional Focus!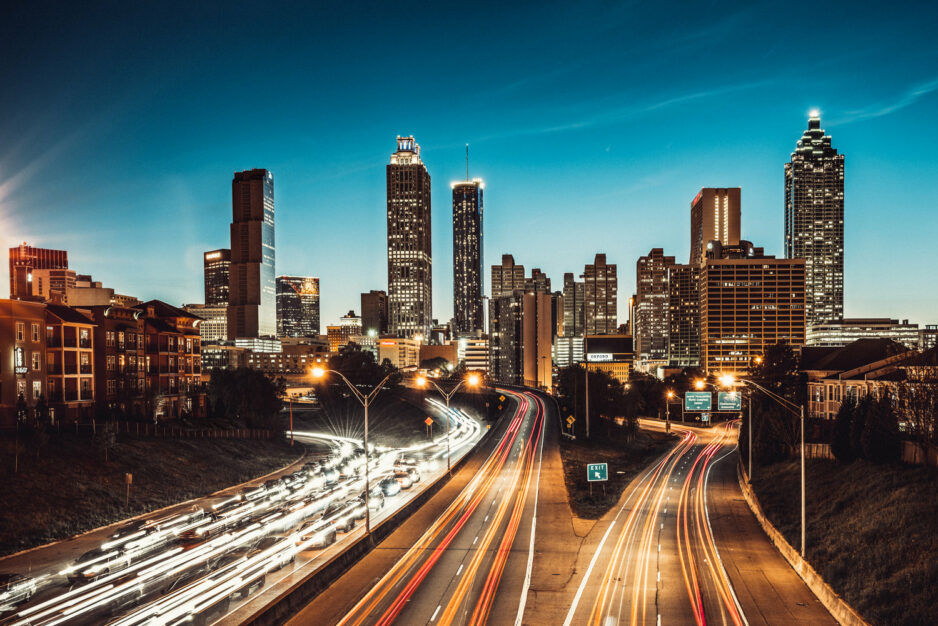 When I first started out in the real estate tech space, I was focused on building my own startup in the news aggregation space. I saw a huge trend coming where brands would become their own media and start blogging much more aggressively and getting super active on the content marketing front. So I left my own thriving PR firm to build a news aggregator and content marketing platform. A place where brands and professionals in the real estate industry could post their news and views as well as receive all of the industry content that mattered most to them. And with hard work and an amazing team, it has worked out pretty good so far. Our platform, The News Funnel, is thriving with big user and revenue growth.
As one of the early entries into this real estate tech space, along with Nick Romito, Tanner McGraw, Brandon Weber, Jeff Finn, Riggs Kubiak, Michael Mandel, Jonathan Wasserstrum, Steve Wayne, Duke Long, Linda Day Harrison, my new partner Pierce Neinken, and a few others, I started to notice how fast the sector was evolving. Pretty soon after I entered the space in 2011, it was apparent that this sector was going to scale and really become a thriving industry. But there were serious obstacles in the way. The real estate industry was thriving and their focus and need for tech was not paramount. As a result, there had been little in the way of tech infrastructure or success to date and subsequently the industry had functioned pretty much the same for decades without tech. But I sensed that was all going to change. Mostly because the world outside real estate was embracing tech at an extraordinary pace. It was only a matter of time until it caught up to the real estate sector.
And the startups came. And kept coming. And some like VTS, Ten-X, Xceligent, RealNex, Realconnex, ProspectNow, Honest Buildings, CompStak and others were growing at an astonishing pace. But there remained one core challenge that literally every startup in the real estate space was encountering… how to reach the real industry as a whole. Of course, I felt like I had a good solution in my News Funnel site because that was largely used by real estate professionals across the country. But I realized it simply wasn't enough.
So I went from startup entrepreneur to CRE tech evangelist :) I knew that I could get this done. That I could help. And so I set out in 2015 on a larger mission for my young company and business partners… TO BUILD THE ECOSYSTEM FOR CRE TECH!
How? Well, this blog for starters. And by using this blog to focus on the startups and entrepreneurs that are thinking big, dreaming of things that previously didn't exist and simply, going for it! And my entire team of amazing, amazing social media and marketing experts also came on board with this concept and started sharing every bit of relevant CRE tech content they could on social media, building the biggest followings in the industry. The reaction has been so encouraging that we wanted to build on this strategy. That led us to acquire CRE // Tech, the first and original event and content platform started by my dear friend Pierce Neinken. And now, we are really executing on this vision. We are building THE one place where real estate professionals can come and discover, whether it is information on startups via our directory, or content via Real Estate Tech News and The Content Funnel, or events at CRE // Tech or information about startup founders on my blog, On The Startup Road or our #TALKSHOP Live series. And literally every day I am meeting with more startups than I can keep track of. And I'm loving it!
The response from the real estate industry, the VC community, the media, and most importantly, the startup world, has been overwhelming. So positive. So win-win. So positive. When I was in the PR world it was hyper competitive. When my clients won, usually someone else didn't. In the CRE tech space, I have been so struck by the sense of teamwork, camaraderie and transparency. For the most part, everyone is trying to help as many people as they can. While still hyper competitive, it's much more community driven. And I friggin love that! it's what motivates me to keep doing this… helping where I can, networking where I can and promoting every where that I can!
So, I guess my long winded message to anyone in the CRE tech world is this… for us to build this ecosystem we need to collaborate, help one another and collectively build it to invite more investment, more engagement and ultimately more adoption. And when we all work together towards this goal, CRE Tech will really mean something and it will help advance this industry forward to the next generation of success!
If you have ideas on how to make this happen, or suggestions on who I should personally connect with, please reach out to me directly. And if we haven't met, ping me and let's connect. The more people and sites I can personally connect with and share with our community, the better.I am on this mission to help build this ecosystem and the more hands on deck, the quicker this ship really starts building steam!
LOOKING FORWARD TO SEEING YOU IN SAN FRANCISCO ON JUNE 8TH AT CRE // TECH!
WANT MORE CONTENT FROM MICHAEL? CHECK OUT HIS #TALKSHOP AND ON THE STARTUP ROAD SERIES!