TECH NOW MAKING IT`S WAY INTO LARGE, MASTER-PLANNED COMMUNITIES…THIS COULD BE THE START OF SOMETHING BIG (I HOPE!)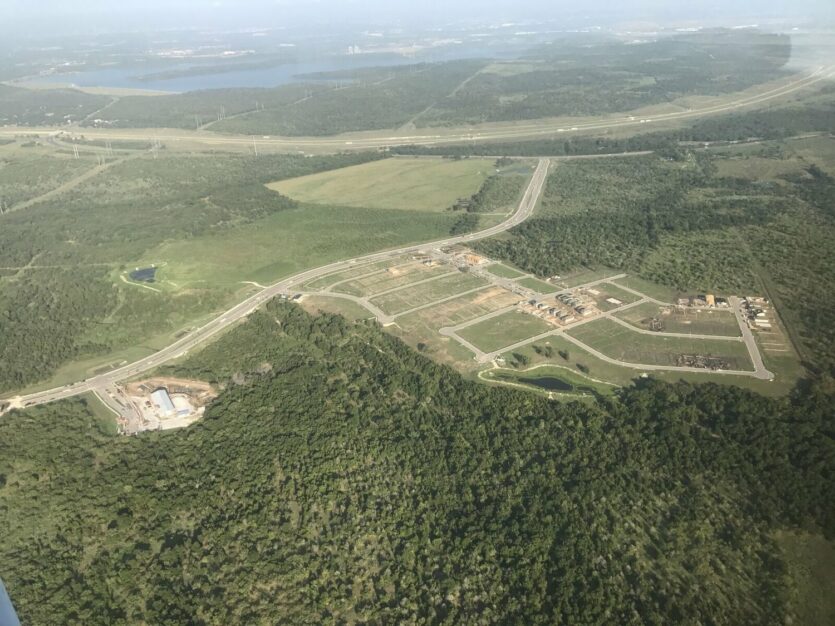 I actually began my PR career representing home builders. It was the late 1980`s and that was the only big game in town if you wanted to be where the action and money were. It wasn`t until the mid-nineties that commercial real estate really became a thriving sector for many of us on the services side. And so I pivoted my PR firm to focus on commercial as a result and business really took off. We grew a national practice in a relatively short period of time and it is still thriving to this day.
Having recently left the PR biz to focus on real estate tech a few years ago, it has been amazing to see how much progress has been made in this young sector. And once again, residential lead the way. It`s where the biggest sites were built and most of the venture money went. But commercial is coming on strong and is actually now thriving as a tech community.
So while I spend all of my time on commercial real estate tech (CRE//Tech is my site that focuses on this sector exclusively), I always keep an eye on residential to see where the innovation is taking place and what the big trends are. And so when I was contacted by Taurus Investment Holdings, the folks behind Whisper Valley, a new tech infused master planned community, I was intrigued and wanted to learn more...
The 2000 acre master planned community in Austin, Texas bills itself as the first Google Fiber master planned community (typically done house by house) as well as the first affordable community of this size to have geothermal, solar, Google Nest, local farms, a 700 acre park, and many other state-of-the-art tech related features.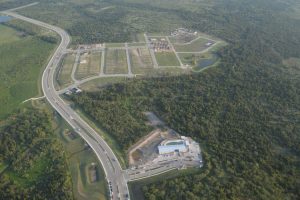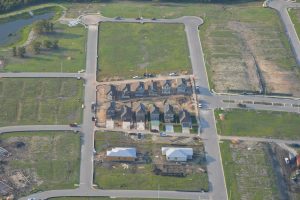 Seeing how technology will infuse every aspect of this community led me to understand that this could be a trend that spreads throughout the development community. And that could be a powerful trend to pay attention to and something that will ultimately spread to the commercial sector as well.
Here`s are some excerpts of my interview with Lorenz Reibling, Chairman & Founding Partner at Taurus Investment Holdings, LLC...
Michael: Tell us about your company, it`s history and what your current development portfolio looks like?
Lorenz: The company was started 1976 in Germany with the purpose of providing qualified international HNIs access to a diversified investment portfolio through sophisticated value add Club Deals. Taurus has structured 195 of these unique vehicles over the past 40 years. These opportunities are typically available to local investors only. Bringing local and international investors into the same Club Deals eliminates the location risk.
M: Have you always been interested and committed to using technology within your development projects? Where does this passion for technology come from and why is it so important to you?
L: We have closely cooperated with scientists and practitioners for the past decades sponsoring the yearly "Davos of alternative Energy" with the University of Lichtenstein. We also entered into partnerships with leading technology firms like Bosch, Rehau and Google just to mention a few. It appears we orchestrated the right combination of expertise rather than reinventing the wheel. Our CEO Peter Merrigan and several other team members are MIT alumni. MIT is obviously known worldwide as leader in technology innovation.
M: How will your tech focus benefit your residents? How will it enhance their living experience?
L: Like all god products the house will provide a better user experience without increasing the cost. We don`t provide gimmicks but cost-efficient large scale improvements. It really works only on a large scale and that is why Whisper Valley is extremely suitable for those advancements. Comfort, security and sustainability guide this process and increase value along the line. We also see tremendous changes in our industry similar to the transformation of many other industrial processes through the Internet of things and increasing manufacturing rather than building everything at the project site.
M: How has the team been assembled, who are the key players and how much is being invested in the tech aspect of the project?
L: Doug Gilliland and Axel Lerche under the leadership of Taurus Partner Günther Reibling are spearheading the team. However we have involved numerous experts and consultants to make this a perfect constellation.
M: Is this a strategy your company will continue to use going forward in future projects?
L: Definitely! We are just at the beginning of a bright and sustainable paradigm shift. Some developers around the country have already contacted us with the intent to include our technology platform into their projects.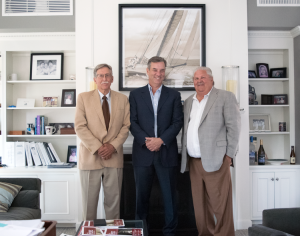 Prof. Lorenz Reibling, Peter Merrigan, Guenther Reibling
For a detailed view of Whisper Valley`s technical features, please see the enclosed.