textbook example of a successful startup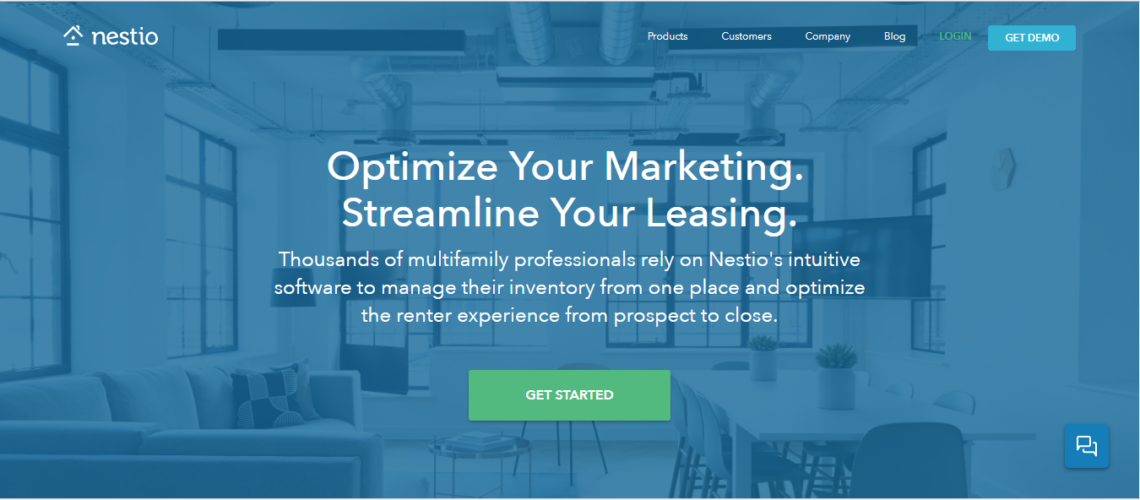 Q&A with Caren Maio, CEO & Co-Founder of Nestio
I am fortunate to meet with a lot of startup Founders. Alot! Sometimes I reach out to them, other times they come to me. In a few cases, several people introduce me to the same person simultaneously.
And that was the case with Caren Maio, Co-Founder of Nestio as both Dana Dunford, CEO of Hemlane and Jeff Berman, Partner at Camber Creek both strongly suggested I connect with Caren. So we met up in New York City recently and I was blown away by her personal journey of starting Nestio and the site's growth strategy. Seriously impressive. (Thanks Dana and Jeff!)
There are many things to be impressed with about Caren and Nestio. Their growth has been nothing short of spectacular, their investors are among the most respected in the space and their customers love the Nestio product.
But what I always look for when I meet a Founder is how and when they made their first pivots. It's one of the most interesting parts of this business actually, as no startup ever follows a straight line, nor do they remain too long where they started their business focus.
I know in my own case that is totally the story. I started in one direction, listened to the market and went in other directions as a result. And consequently our growth took off. If you look at most of the most successful tech companies like Facebook or Instagram, it's the same story.
So listening to Caren describe how they evolved the business based on feedback and market dynamics and how this evolution has helped accelerate their growth is quite fascinating. And I for one would bet that Caren and the Nestio team are going to continue to excel and build their company because they understand that it's never where you start, but how you evolve.
Here are some excerpts from my conversation with Caren. Hope you enjoy.
Michael Beckerman: What were you doing before Nestio?
Caren Maio: I worked on the sales side of the house at The Wall Street Journal -- and Nike before that. Those experiences were incredibly educational and gave me exposure to two large, well-respected brands.MB: How did you come to the decision to enter the real estate tech space and how did you come up with the idea for Nestio?CM: Whenever my friends were apartment hunting, I raised my hand to research apartments for them. They thought I was crazy for volunteering myself, and I probably was, but I've always loved real estate. My co-founder and I initially launched with a very different concept in the space, a consumer-facing product, in an attempt to scratch our own itch and make apartment hunting more efficient. As we got closer to the industry and familiarized ourselves with the nuances of real estate, we found a much bigger opportunity on the professional side, the folks who were tasked with managing and marketing multifamily properties. We discovered the systems they had in place consisted of spreadsheets and antiquated software -- the process was silo-ed, required a ton of manual entry/duplication of effort, and took up a lot of time. We pivoted the business to focus on streamlining this process, and built a marketing and leasing platform purpose-built for multifamily -- and never looked back.
MB: How did you get the site off the ground from a development and from a financing perspective?CM: We were scrappy! We secured early relationships with an incredible group of early customers, advisors and investors. We spent hours with our customers, often shadowing them to spot new opportunities to enhance the product. We iterated quickly based on their feedback and communicated updates often. We ultimately earned the trust of our early supporters and turned them into staunch advocates for the product and the overall business.
MB: What was the first major lessons learned on your journey and how did that shape the direction of the company?CM: Don't be afraid to talk about your business and get over the idea that someone will "steal your idea." When we were working on our consumer-facing product, I was terrified to speak to anyone about it. We developed in isolation and it wasn't until we put a product into the market when we really started to learn what people wanted and where the true pain points were within the industry. The truth of the matter is we didn't have to wait that long. When we discovered the opportunity on the B2B side, I did it differently -- I spoke to every single potential customer that I could. I solicited as much feedback as possible and worked closely with our customers to get a product into the market that was built with their needs in mind, truly built with them in mind.
MB: What pain points are you solving today for landlords?CM: We found that a lot of companies were wasting time and money on manual, tedious tasks that can and should be automated in this day and age. We work with owners, managers and brokers to standardize and automate the marketing of their inventory and deliver actionable insights so they can become the most efficient marketers possible. Our clients increase margins, save time and ultimately are able to focus on revenue-generating, high impact activities. When you're managing and marketing assets worth millions (or billions), you deserve a more sophisticated system than spreadsheets.
MB: What are the core features of the site and who are some of your customers?CM: Our marketing suite includes inventory management, listing syndication, email marketing, website development and more. We also provide a powerful listings database to many prominent NYC brokerage firms so brokers can keep their finger on the pulse of what's available and owners and managers can communicate those updates more easily. We're fortunate to work with some of the best in the business such as Invesco, Two Trees, FirstService, Mirador Real Estate, and more.
MB: You have some really impressive investors? Can you tell us who they are and how much you have raised.CM: Thank you! We've raised $11M to date from investors who have a deep understanding of real estate tech including Trinity Ventures, Freestyle Capital, RiverPark Ventures, Box Group and Joanne Wilson.
MB: How big is the company today and what is your geographic footprint?CM: We have a 30-person team spanning across engineering, product, account management, support and sales. We have a big footprint in New York City, and have clients across the country in major cities like Chicago, Boston, San Francisco and Dallas.
MB: What's next for Nestio?CM: World domination -- only half kidding :). We are working on some really exciting product initiatives that I'm looking forward to getting into the hands of our existing and future customers. Expect to see some.
MB: What advice would you give fellow entrepreneurs who are thinking of entering the space or are in the trenches building their sites now?CM: Surround yourself with good people, people who have complementary skill sets, people who are smarter than you are, people who share your values. Exercise empathy and go above and beyond the call of duty to make those people successful (be it customers, team members, investors, mentors) -- if my experience is any indication, they will return the favor.
Caren Maio is the CEO and Co-Founder of Nestio, the industry's leading leasing and marketing software for multifamily professionals. Prior to Nestio, Caren lent her business expertise to corporate sales positions at powerhouse brands Nike and The Wall Street Journal. Caren graduated from New York University. She was recently named one of the 3 Female Entrepreneurs to Look Out For by Metro and one of the 15 Women to Watch in Tech by Inc.com.