Thank Goodness for Media Like This…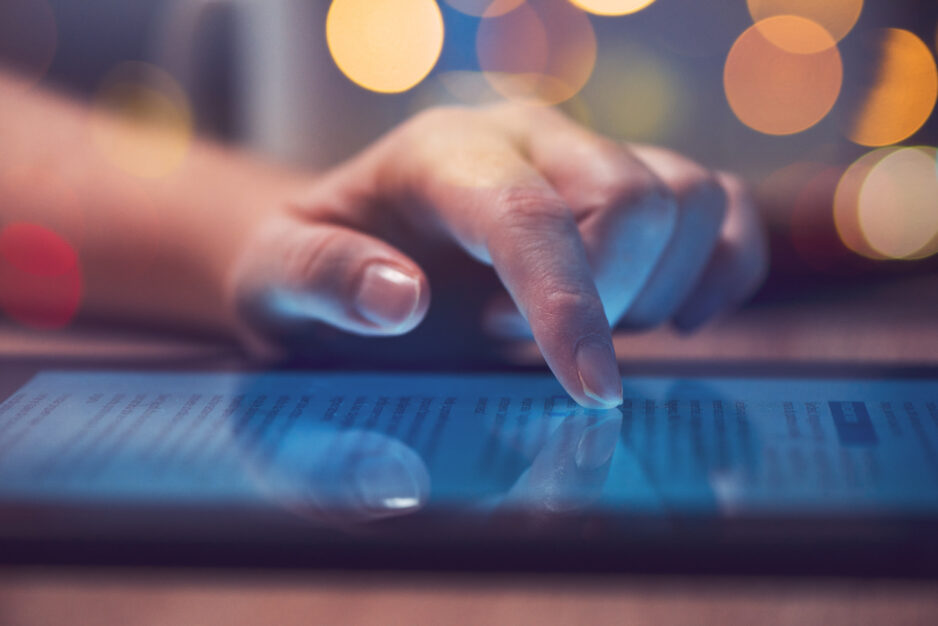 In the CREtech sector, we need all the help we can get. Investment in the industry is at record levels. It is clear that real progress is being made with many, many startups scaling yet getting the press to pay attention to us is still a challenge. And I get it. We are a small ecosystem in the tech sector and the real estate trade media focuses mostly on big deals and trends in the commercial real estate sector, overall.
And then along comes Rich Berliner, CEO of Fifth Gen Media! And he's doing exactly what we need.. trend stories, profiles, bi-lines and more. You might even see Rich floating around at one of our events too. He has become a true presence in the CREtech sector and I am personally a big fan.
I caught up with Rich recently to learn about his past, his media company and future plans.
Michael: What is your background?
Rich: I formed a new firm, Fifth Gen Media in 2016 after a more than 30-year career building and developing wireless networks for the major carriers and turf vendors. I was CEO and Chairman of a public company, Berliner Communications (BCI) for nearly 15 years and consulted and contributed to many other firms over my career like Ericsson for example. I am a graduate of Rutgers University and reside in New Jersey.
M: When and why did you create Connected Real Estate Magazine and website?
R: Connected Real Estate Magazine was created in 2016 after having numerous conversations with In-Building Wireless companies about their desire to market to the CRE community. I launched Fifth Gen Media to fill that void and  help wireless and tech companies raise their profile with CRE Exec's.  It seemed to me that commercial real estate leaders were very interested in information about connectivity to help improve the tenant experience but weren't sure where to find it and the communications folks weren't sure how to connect with the CRE leaders. It was a niche that I felt really comfortable that I could bridge.
M: What parts of the sector do you cover?
R: We cover everything that has to do with Connectivity such as fiber, WiFi, Cellular Coverage (DAS), the Internet of Things, 5G and have branched into bringing the gospel of POE and digital electricity to CRE too. Proptech is part of our world because it is so intertwined with the need for connectivity. I have had to educate myself about the new normal in CRE- the tenant experience, creating communities, the WeWork methodology and  a lot more.
M: It's obviously incredibly hard to build a successful media site these days with all of the competitive pressures in the industry. What have been the keys to your success?
R: Frankly, meeting someone like you, Michael, who has a following and background in commercial real estate. After 32 years in wireless I felt like I knew everyone, but I knew instinctively that if I was going to make this work I would have to hustle and be well known in the commercial real estate space as well.
So far so good. We have been helped and supported by a ton of nice people on all sides of the equation, CRE, Wireless and Tech. Clearly, we have hit on a niche that people are interested in on both sides of the isle
M: Tell us about your content. I see you have a lot of original content obviously, but you also have a lot of guest writers as well.
R: Our  format is both contributed and guest written but the most important element is that we get the message of connectivity across to our readers in CRE
M: What are some of the types of companies you are interested in covering from an editorial point of view?
R: The most interesting ones are the ones that have something real to say and the companies that are interested in being innovative and disruptive.  If you want to sit still and wait for the phone to ring because your company's products or services are so great, we are probably not a good fit for your marketing.  On the other hand, if you want to control your destiny, create a brand and make things happen, we can help. Frankly, we are interested in how well you can tell your story too. Not every company has a good, clear message.
M: What are some of the big storylines in CREtech you are paying the most attention to?
R: Certainly, the hot ones right now are:
Blockchain is interesting but it's not changing my life today.

The advent of the connected community experience and better tenant amenities and over all experience plays perfectly into the connectivity story.

What strategies are working for landlords to land and retain tenants.

How do you turn tenants into customers?
M: What's next for Connected Real Estate Magazine?
R: BIG THINGS! We are building our product offerings which now include white papers, webinars, ecosystem reports, sponsored video content and a whole host of marketing opportunities. Social media and digital media offerings are now part of our methodology for connecting wireless tech and the CRE community so that everybody gets what they need to land and retain tenants (customers) in the new world order.