The Day The Music Died…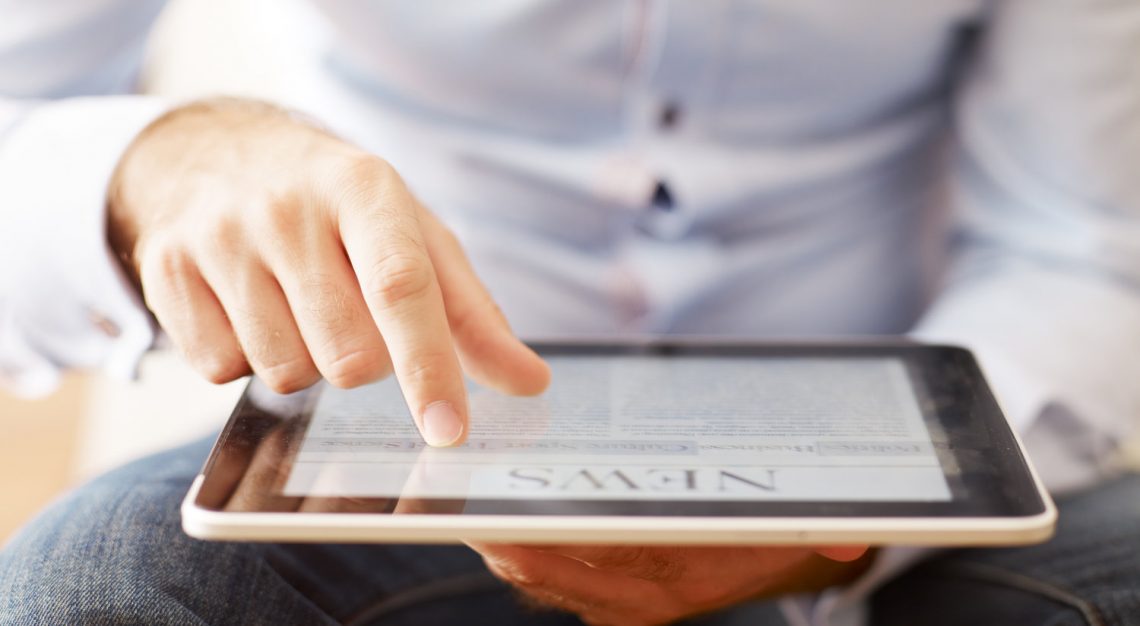 I remember the day so clearly. It was actually way back in 2004. I was working at my PR firm representing real estate companies. We had a pretty big operation. Hundreds of clients from across the country.
One of the things I think we were known for at that time at Beckerman PR were our contacts at the biggest, most powerful media companies. New York Times, Wall Street Journal, etc… It was what I considered to be my real point of differentiation. We had big time access. And people paid us for that. They paid us well because there was a huge demand for that kind of access.
Ever since I started my firm in the late 1980's I had one particular media contact that was perhaps the most important one I had. She was THE top real estate reporter at The New York Times real estate section. This particular reporter had a tough reputation (in a good way) and everyone was terrified of her because she was so demanding and set the bar really, really high on what she would write about. But somehow, I built a great relationship with her. We would speak all the time about trends, people, companies, etc… I new she trusted me because I never bullshitted her or tried to pitch her shitty stories. And yet, almost every weekend my clients appeared in her stories.
I understood what she expected. She was tough, though. Every story had to have three sources. And if they didn't pass her very stringent litmus test, the story just died. She was very professional and had real power. Big time. But if you knew the rules of the game, it was a very powerful way for a company to get their brand out to the marketplace in one big bang!
And then one day, she was gone. She took a buyout as the "media bleeding" started. (For a great understanding of the decline of media listen to Walter Isaacson's podcast.) And one day not too much later, the real state section died too. There went my great news outlet for my clients and for the industry! Then, many many others followed suit and just vanished or simply put out really watered-down content.
Today, trade media in real estate is virtually non-existent. And often what's left doesn't scrutinize the content like the New York Times reporter I referred to had done in her heyday. That's not a knock on the media today, it's a reflection of the times. Of the thousands of sources of content we pull into our main site, The News Funnel, the largest news aggregator in the industry, most are actually blogs and company produced press releases.
But while those days are long gone and it sucks that so many good people lost their jobs, what has emerged is actually, in my opinion, something really important. Companies and professionals are creating amazing content and sharing it on platforms like mine and others. I had the great pleasure of speaking with Julia Georgules the other day who along with her team is producing an amazing blog called JLL TechSpec. It is full of smart, insightful content on tech tenant trends. I also connected recently with Katie Higgins who heads Content at VTS who is creating some amazing content on their blog on market trends. Ten-X, Regency Centers, NAI Global, Patch of Land, Coldwell Banker Commercial and so many more are creating great content for their clients, peers and public at large.
Sure, it's not a great thing that we lost so many smart journalists in the real estate sector with the media collapse. But what has taken it's place in the form of content marketing is a very powerful and sustainable trend that I think is only going to grow over time.
Don't forget to come meet me in San Francisco on June 8th at CRE // Tech! Tickets are on sale now!
WANT MORE CONTENT FROM MICHAEL? CHECK OUT HIS #TALKSHOP AND ON THE STARTUP ROAD SERIES!