The Evolution of Data in CREtech Continues…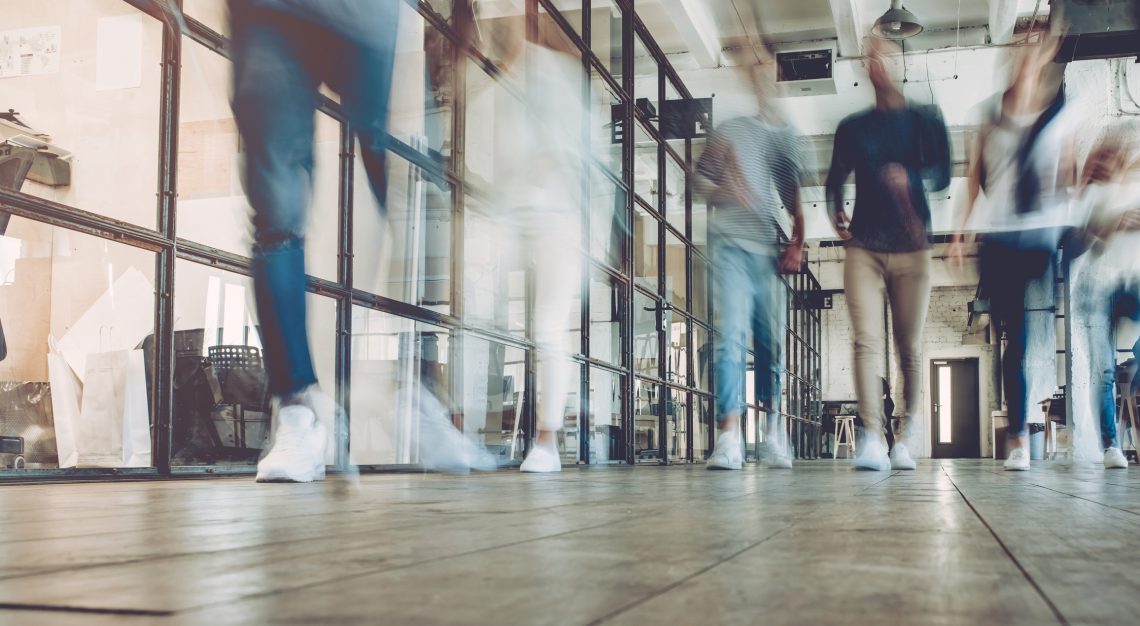 The CREtech data play is clearly evolving. And fast. The first iteration of this was getting data in the open and getting it in real time. Many sites scaled on that strategy. Then it was about making it actionable. We are there now.
And along comes Lyra Intel. An intelligent platform built for landlords to provide actionable intelligence for both office and multifamily properties. And, also enhance the ROI on their assets with additional revenue sources via their platform. Really smart. Total next gen data solution.
To me, one of the ways that the CREtech sector gains lasting and impactful meaning in commercial real estate is when solutions are built that truly understand a landlords challenges and also their opportunities. It's not enough to build something "cool", you must focus on their pain points. And if you can also enhance revenue, you are on to something.
I think Lyra Intel is on to something. I connected with them recently as their Founder and CEO, Robert Finlay, reached out to introduce the platform to me and I was immediately impressed. Here are the excerpts from our conversation...
Michael: Tell us about your background?
Robert: I've spent the majority of my life in commercial real estate. Following years on Wall Street with Credit Suisse First Boston and Lehman Brothers, I began to focus on developing technology to optimize various facets of the CRE market. Over the past 25 years, I've been fortunate enough to launch several successful tech startups. In 2000, I founded Commercial Defeasance (DefeaseWithEaseTM) disrupting the industry with a one stop solution for what was a very complex commercial real estate process. The company is now responsible for thousands of expedited defeasance transactions across North America. Seven years later, I parlayed this success into another disruptor with the launch of TCAM Asset Management, an independent investment management company focused on the affordable housing market. Then in 2015, I launched Investor Management Services (IMS), the fastest growing SaaS platform within the CRE space at the time.
M: What's the history of the solution's formation?
R: During 2017 budget meetings for my commercial property group, I began asking questions of my team to decide what to spend money on without a clear view of data to support these decisions. No one on my team could answer the question with any degree of confidence or certainty because we did not have access to the appropriate data. These are financially significant decisions and making them based upon gut feeling and what we think we know has been an industry precedent for too long. I felt there must be a better way to access information to make better decisions, especially as the market is more worried about retention due to slow down and greater competition. I wanted to answer the question: how do you keep people staying? I wanted a better feel for how residents and tenants are doing in the property.                                                                 
M: What core challenges are you solving in the marketplace?
R: Lyra Intel was created out of a need for better information to influence decisions at the property level, whether it be using capital improvement dollars to build better amenities or increasing resident engagement to drive better retention. As I mentioned, these types of decisions have historically been made on gut feel or anecdotal feedback that may or may not accurately reflect true needs. To date, a lot of money has been spent on "top of funnel" marketing instead of retention. There was also no other way to make money on properties unless you increase rents or decrease expenses. By designing our solution around our own needs, we've reinvented the entire process of fact finding and problem solving for property owners and managers across the market.  
Lyra Intel takes the guesswork out of important property decisions by analyzing demographic and behavioral data within an intuitive BI dashboard. The solution has already been implemented at numerous properties across the United States and is designed to improve data quality, provide advanced segmentation capabilities, increase resident and tenant retention, and provide an additional revenue stream to property owners.
M: Describe the how the solution works?
R: Lyra is a commercial real estate business intelligence solution designed to unlock property revenue potential. Our solution integrates with property management systems to provide actionable data within our intuitive business intelligence dashboard. This allows for better understanding of residents and tenants by collecting data at the industry, portfolio, property, and individual levels.
The solution is comprised of three products: a property engagement port, the Kaboodle user app, and BI dashboard. Our property engagement portal provides properties with the flexibility to message (text, in-app, and email), create and coordinate robust events, gain feedback with built-in surveys, and segment residents and tenants based upon demographic and behavioral data. The Kaboodle app provides residents and tenants with a useful app to communicate directly with the property, while also connecting them with local restaurants, retailers, and services in the community. Users even have the flexibility to submit maintenance requests, pay rent, reserve amenities, explore local retail offers, and purchase food for delivery.
Our business intelligence platform collects and organizes data from our property engagement portal and the Kaboodle app to provide you with insights for better decision making – all within an easy-to-use dashboard. Quickly view your engagement scores among residents, tenants, and property managers at the property and portfolio level to better understand renewals by property. The tool also allows you to monitor trends against portfolio and industry benchmarks.  
M: What would you say are the core points of differentiation between your solution and your competitors in the marketplace?
R: Lyra Intel is a single solution designed to improve property performance. There is no other product or solution in the market that can increase property data quality, provide occupant segmentation, increase retention through a better occupant experience, and offer monetization of occupant activity. Lyra offers multifamily properties an unprecedented view into the demographics and behavioral activity of residents, while providing commercial office companies the tools to become truly data-driven in how they approach the leasing process. The ability to connect residents and tenants to their local community creates a better living and work experience and we're able to leverage that data for better decision making purposes. No one else in the market is doing that.
M: What's next for the platform and the company?
R: Growth. We're launching with a groundswell of existing market penetration. We're currently the BI solution of choice for over 80 properties in 26 markets across the country. Since we started, the company has grown its staff to over 40 full-time employees and we continue to add some of the largest multi-property management groups in the Southeast. While we're fully dedicated to serving the needs that are present in the current market, we're also focused on evolving as those needs change with the influx of digital transformation in the industry while remaining an intuitive and easy-to-use solution for our customers.