The Most Important People to Connect with in Real Estate Tech… According to Me!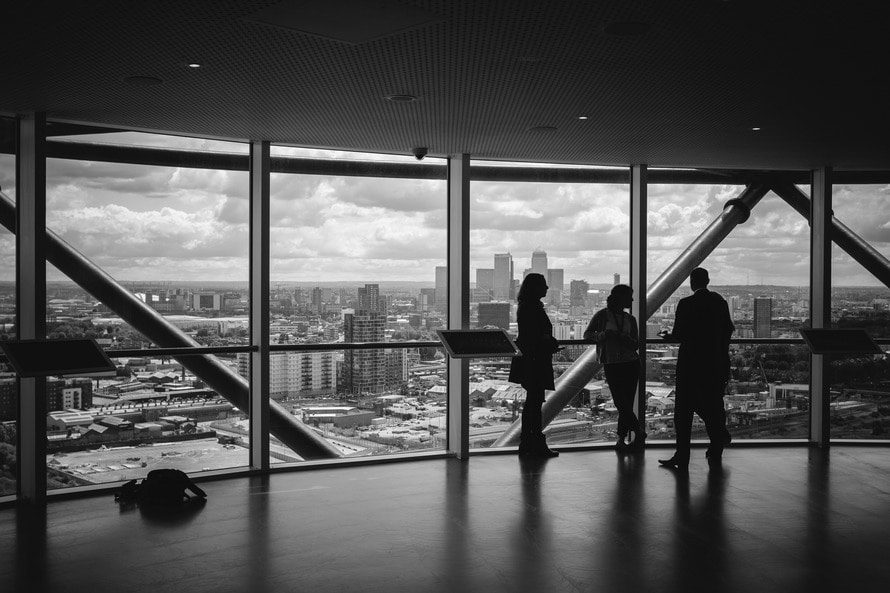 I know I will get a lot crap for this post, but I am honestly at the stage in life where I really couldn't care less :)
I have been fortunate to meet so many people in the real estate tech space. As the founder of my own site, The News Funnel, I am always trying to meet new people in the space and learn as much as I can from others that are much smarter and more experienced than me. And it has been an amazing experience; I have met so many amazing, successful entrepreneurs that inspire me each and every day.
But in my world, one specific type of entrepreneur always stands out from the rest...
The ones that do the most to actually help other entrepreneurs. The ones that use their own professional experiences and networks to influence others on behalf of someone else.
To me, that's a really special characteristic in an entrepreneur. Sadly, it is one that I don't find too often. Throughout my own career, I have always tried to help others. Anyone who asked. Without expectations or conditions. Maybe it's my Buddhist nature. Maybe it's my own idealist view of how the world should operate. Regardless, I try to surround myself with many like-minded people who share this philosophy. That's just how I try to live and work.
And so... I thought about listing a few of the people in my own professional world that truly reflect this "win-win" philosophy as real estate tech entrepreneurs. People that have helped me and others I know by using their own sphere of influence.
What do these "influencers" have in common? They all meet the following criteria:
1) They are accessible. It makes me crazy when I reach out to someone (I never reach out with a sales pitch BTW, it's always about a meet and greet) and never get a return call or email. In my mind, the best people to work with are the ones that respond to EVERYONE! No one is so busy that they can't respond to an email. PUH-LEASE!
2) They have a following. If someone has worked hard to build a following on social media in the business world, I am impressed! In my experience, connecting with real estate professionals on social media is not easy. If someone has others following them, that's really impressive to me.
3) They help you without asking for anything. The ones who just want to help without looking for something in return have the most power. They genuinely believe in win-win!
4) They do what they say. How often do you speak to someone, agree to some kind of action like an intro or some feedback on something, and then never hear from that person again (or it takes a million follow ups)? UGH. It is hard to come by these days, but some people still believe in standing by their word!
5) Others listen to them and respect them. This speaks for itself. They have credibility in what they say and how they say it. They have worked hard to earn people's respect.
And so, in keeping with that spirit, I thought about creating a list of the professionals who embody all of the above. Not a list of the most powerful or the most successful. Not even the most innovative. While these people are certainly all of those things, I chose these professionals for the way they support others, use their influence for good causes and help other entrepreneurs and professionals.
Based on my own personal experiences, these real estate tech professionals are the ones who have the most clout and influence according to my world views. I would absolutely encourage others to seek them out in their own real estate tech journey:
Duke LongJeremy NeuerJon SchultzAaron BlockBarbi ReuterLinda Day HarrisonPierce NeinkenCoy DavidsonAllen BuchananJeff FinSarah MalcolmDennis DeAndreYan KhamishErik LevyMichael GriffinChris ClarkRiggs KubiakNick RomitoRaymond PressleyHoward KlineBrandon WeberTanner McGrawArie BarendrechtMichael BullCraig HancockAndrew BermudezRyan DennisJay OlshonskyBenjamin OsgoodTravis BarringtonGregory StewartJonathan WasserstrumCameron StewartMichael Mandel
And so... thank you to all those mentioned above for making a difference in my own personal journey to build my own following and website!
I would love to hear from others on who they think might be a good addition to the list.