THE MOST POPULAR STARTUPS ARE ONES YOU PROBABLY NEVER HEARD OF…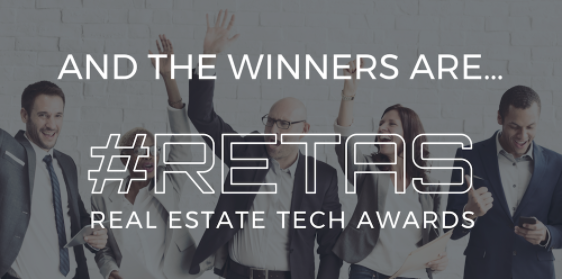 On December 7th we announced our annual #RETAS (Real Estate Tech Awards) winners at our CRE // Tech New York event to a standing room only crowd of 670 commercial real estate professionals. What`s so unique about these awards is that rather than us judge who we think the best startups and entrepreneurs are (which would seem a bit impartial and potentially biased), we let the industry decide. I have always felt that the most accurate way to measure a startup`s success is by those that are using it! And we work hard to ensure the system can`t be gamed.
The fact that we had a record number of votes (in the thousands) is also a great sign and testament to the extraordinary growth and momentum in the CRE tech sector. It was really impressive to see how many submissions we received from so many different aspects of the industry.
Perhaps my biggest takeaways from these awards are that many of these companies are relatively new and many people have probably never heard of them. But their users clearly have and they love them so much that they took the time to vote for them.
I think that when people think of the most popular sites in CRE tech, they default to the biggest names, with the biggest marketing budgets that have raised the most funding. Well, the winners were typically none of those sites. They were just innovative, smart and successful companies with excellent leadership. To me, that`s a terrific reflection of how hard work, perseverance and customer-focused strategies can work,  even without big marketing or funding dollars.
I am fortunate to know most of these companies that won and am confident that these winners are all outstanding choices. If you don`t know them, I would strongly recommend you check em out here.
Congrats to all!