The Power and Potential of Augmented Reality to Transform CRE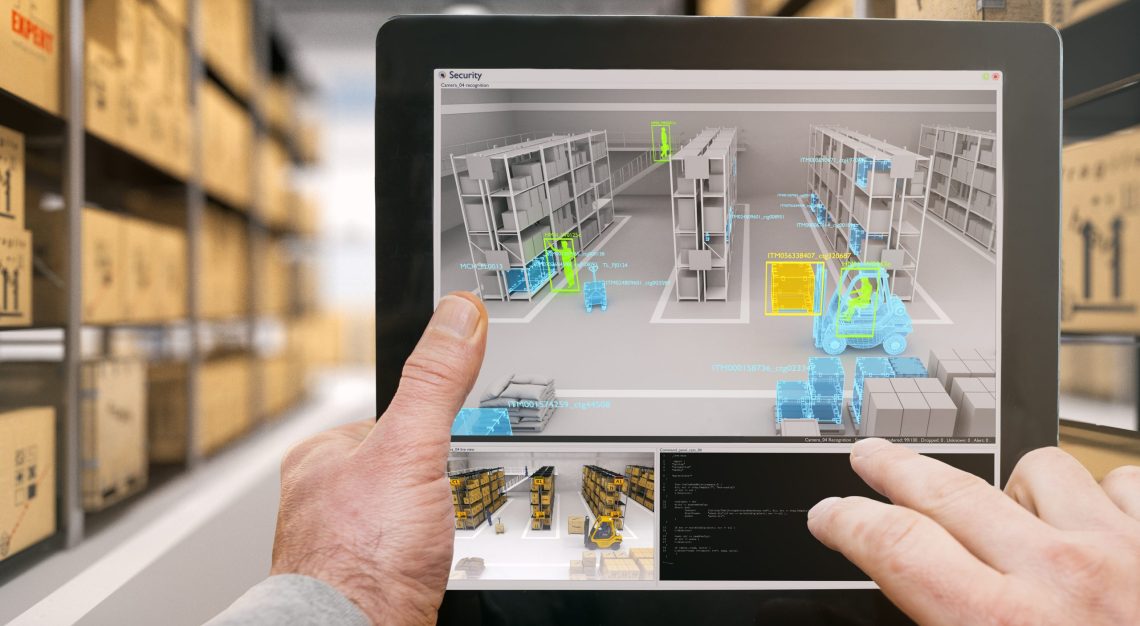 Space as a Service to Catalyze Visualization Advances
The visualization side of commercial real estate has remained stagnant for decades and any solutions for "space tours" never scaled. I have long been interested in understanding what has stopped CRE from embracing a head-to-toe reimagining of the property tour. It comes down to timing.
Augmented Reality (AR) is a technology long on hype and short on results—for now.
Despite undelivered promises since the 90s in sectors far beyond real estate, AR is early innings and technology is more promising than ever. Today's tech titans— Facebook, Apple, and Google—have massively invested in augmented reality, providing a wealth of talent far beyond the paucity of 90s tech labs once tackling the subject. CBInsights notes that "augmented reality is [Apple's] biggest bet. New AR apps are on the way, and there is new evidence AR glasses are also in the works." AR is not simply a promise, but a reality already weaving itself into the fabric of our lives as mainstream retailers leverage AR to boost both engagement and sales.
Trends in Big Tech are clearly moving toward AR, but will real estate move, too?
Seemingly yes, but slowly—while CBRE added 3D to its suite of products by acquiring Floored, Costar has stayed out of the game, for now. Historically, the technology powering AR and virtual reality (VR) has been cumbersome, clumsy, and more often than not, expensive. But amazing technology coming down the pipeline is changing each of these three hurdles, offering streamlined equipment, modern designs, and affordability for consumers as well as businesses.
The real hurdle here lies in answering a core question: How do we best visualize and tour space?
Companies have made opening gambits tackling potential solutions. Everyscape has reimagined virtual property tours through Smarter Listings (a recent Real Estate Tech Awards winner), technology at the forefront of transforming real environments into interactive virtual experiences. Rooomy, meanwhile, takes a different tactic by blending virtual staging with furniture modeling and rendering, and sprinkling in interior design capabilities.
Design taken to a whole new level
I recently took part in a Rooomy demo and it blew me away—imagine the possibilities! Design taken to a whole new level, where a nearly infinite number of possibilities are configurable in mere minutes.
[embed]https://www.youtube.com/watch?v=p7B8K-m2EMU[/embed]
Elsewhere, 3D holograms would allow tenants to directly interact with possible furniture and spatial layouts without even leaving their office, and multiple third party contractors could interact seamlessly from the same template.
Beyond the Obvious
The technological possibilities of truly integrating AR/VR into real estate are staggering, and extend beyond virtual space tours. I've wondered recently how "maps" will finally enter the CRE tech world through site selection and planning. Envelope has mapped a century of zoning rules, making sense of them near instantaneously, while Gridics, on the other hand, builds intelligent zoning solutions. Citybldr's advanced software analyzes big data to find the highest and best use of any parcel of land and Skyline AI's array of location data helps investors make better decisions—I think this data will eventually be used for residents, as well. Further, Statebook uses local economic and incentive data to help companies make location decisions, and Google Maps is far from stagnant throughout all of these advances—its recently launched changes enable fascinating commute visualizations.
Advances in predictive analytics produce sooo much data
Advances in predictive analytics by the likes of Skyline AI and Cherre, which just raised a seed round, produce extraordinary amounts of data. Couple that with sites like Placer, which is able to show foot traffic to any location, and it's not hard to see the tremendous advances coming in location-based data segmentation.
[embed]https://vimeo.com/293870258[/embed]
We're seeing shifts in how data and maps impact commercial and residential real estate, but why has nothing worked yet—when will visualization advances finally take hold? When will the physical and AR world truly collide in CRE design, planning, development, and selection?
Full Circle Visualization and Flexible Leases
The fact is, we need more time to see the full potential bear out—AR will scale when visualization becomes a seamless part of the decision making process through integration into construction, design, search, and purchase. Why do tenants still look at printed floor plans, then get into cars in order to walk space?
The simple answer: There's a lot on the line.
When you're signing a lease for close to a decade, you can't afford a bad decision. People are inherently nervous about huge decisions, there are psychological barriers against decisions lacking human touch—we want to physically see a future investment with our own two eyes.
But Space as a Service is a massive transformation that could force adoption of the wealth of amazing AR real estate technology on the horizon. Short term leases are here in both residential and commercial real estate. As space increasingly becomes a commodity and shorter term leases the norm, the decision making process will shorten. Decisions lasting months instead of years offer less risk, less money at play, and less of a demand to get it "right" by physically touring a space. Forward thinking space solution platforms—such as WeWork, Industrious, Truss, and perhaps even Costar—will soon recognize the trend, if they haven't already, and invest in AR as a way to complete the search-to-solution cycle.
We must take a Jetson's mindset here
Painting a future vision of what the industry could look like at every level. The best use case for AR is in designing, furnishing, and selecting space—as a sector unchanged for decades, this aspect of CRE is ripe for its biggest revolution in decades. More likely than not, AR will drive these changes, leveraged by search-to-solution technology catering to flexible lease use cases. Tying in location analysis, site selection, and demographic data—AR will embed itself into every phase of the cycle.
We know we are headed into an era of unprecedented information available and manipulatable by both tenants and commercial operators. The big unanswered question is how we will get there. Is it through augmented reality? My bet's on yes.