the prop tech movement is spreading globally. what can we learn from others?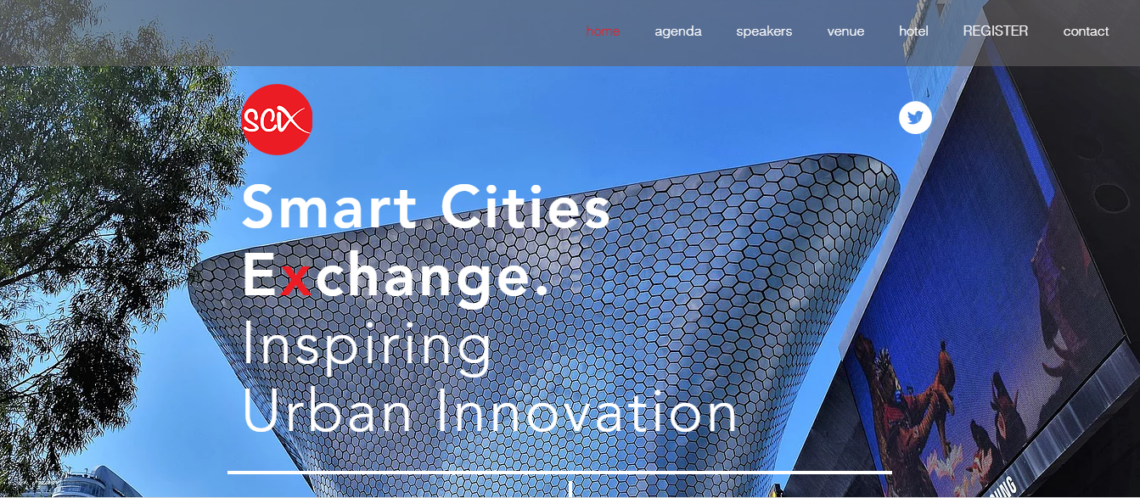 It's clear there is real momentum in the CREtech and PropTech sector. Whatever you call it (many different terms used in different parts of the world), we are experiencing a global movement of the intersection of tech and real estate. And if you talk to those that are at the forefront of the industry, it seems momentum is accelerating literally daily.
One of the things I have taken note of lately is the growth of tech events in the sector happening around the world. Truly amazing. And the caliber of programing at these events is truly astonishing. One particular event I was recently introduced to was SmartCitiesX.
Their event is happening in Mexico City later this month and while I unfortunately won't be able to attend, I did connect with its Founder, Humberto Olivio. We had a great chat about his company and this event and what really struck me was how involved many governmental leaders were in supporting and participating SmartCitiesX. Totally something I am thinking about for a future CREtech.com event.
Here are the excerpts from our conversation. And if you are looking for a super cool PropTech event, you should absolutely check theirs out!
PS-my friend Steve Weikal of MIT Center for Real Estate spoke at their event last year and said it was fantastic. That's good enough for me!
Michael Beckerman: What is your background and current business?
Humberto Olivo: I studied Economics and International Finance in Mexico, the US and the UK. I have been in the Financial / Investment Banking / Private Equity industry for most of my life. Worked for Citibank and different Investment firms in the US, Latam and Europe.
Early 2005, I started a Private Equity and VC Fund in San Antonio, Texas and have been involved in various deals in different industries. Everything from Energy, Health and Real Estate to Pharma and Finance. Always around technology and innovation which is my passion.
I am currently based in Austin, Texas, which has become the tech capital of South US, with very interesting opportunities for entrepreneurs and investors and recently a big city player around Smart City initiatives.
MB:When and why did you start https://www.smartcitiesx.com?
HO: For personal reasons I had to travel regularly to Mexico City around 2014. Every time I flew in to visit Mexico, you could see a very strong and booming Real Estate sector – Shopping centers, skyscrapers, Industrial Real Estate.
The reason behind this Real Estate boom was that during 2011, the law allowed a new financial vehicle in the Stock Exchange, the Fibras (Reits). We've had Reits in the US since the 60's, but in Mexico this is fairly new instrument that has attracted huge institutional investments to the Real Estate Sector to learn who the big players were and how they were playing the Real Estate in Mexico decided to launch a conference titled REit- Real Estate innovation + technology.
We invited the traditional RE players (developers, brokers, RE law firms); the Private Equity firms and Investors; and the Technology and Startup players. A very eclectic mix of speakers, great content and a TED talk-type format made the event in 2017 a success.
For 2018, I wanted to expand the conference and include Clean Energy and Mobility and their impact and relationship with the built environment, Real Estate and the City as a Complex system.
A couple of chats with my partner and good friend Alberto Saracho co- founder of Fundacion IDEA (a Public Policy Think Tank), helped shape the idea. I also reached out to another good friend Pål Hauff CEO of Schibsted in Latam who introduced me to the Nordic Chamber of Commerce and the Nordic embassies in Mexico to learn more about the Nordic Model and why Nordic cities are always in the top rankings when it comes to sustainability, competitiveness, transparency, safety and happiness and Smart Cities.
That's when the Smart Cities Exchange (SCIX) concept was born. A collaboration between Volpi Ventures (my firm), Fundacion IDEA and the Nordics.
I wanted to create a conference that is not an Expo or a Public Policy, or Academic conference, but rather a place where cities from around the world could Exchange ideas, visions and Experiences on what has worked and what has not, towards becoming better, safer, more livable and smarter cities.
What can we learn from other cities to achieve a better quality of life?
MB: Your first year for the event was 2017, can you share your experience from that event?
HO: REit – Real Estate innovation + technology was a very interesting first experiment. We had around 300+ participants from the Real Estate industry, the Financial industry, Academia and the Technology and Entrepreneurial sectors.
We were lucky enough to have one of the leading experts in Real Estate Tech from MIT, Steve Weikal who gave a great Keynote and helped fuel the discussion around trends, technologies and disruptions in the industry.
We also had the participation of Noga Golan the former IBREA President talking about Blockchain technology and how it's changing RE. Also a great talk from Walter Hughes VP of Humphreys and Partners from Dallas and Mariela Buendia- Corrochano from
Gensler talking about the Trends in RE.
We had Jorge Combe, from Goldman Sachs, Adrian Aguilera from Vertex Real Estate, Jorge Serrano from one of the largest REITS in Mexico Dahnos, and Santiago Gil from Palladin Realty Partners explore and talk about the Private Equity and Capital Markets investing in Real Estate in the Region.
Finally we had 10 RE Startups present different RE solutions and platforms. It was a very fast and exciting event.
MB: What is the theme for this year's event and who are the types of speakers and attendees?
HO: 2018 will be about the Smart Cities infrastructure.
Defining the Smart City concept and Technologies like IoT, 5G, Connectivity, Digital City Platforms, Autonomous vehicles and so forth
Urban Real Estate and the Built Environment tech and trends
Clean Energy. Water and Waste
Mobility
We have partnered with the Nordic Chamber of Commerce and are very lucky to have the support of his President Richardt Fangel and the Board as well as the support and energy of the Nordic embassies in the region.
As you know, some of the most advanced and smartest cities in the world are in those Nordic countries and so we wanted to learn how have they managed to be and stay at the top of the world rankings in terms of sustainability, competitiveness, safety, transparency, and happiness.
We will have a strong Nordic lineup of speakers like Johanna the CIO City of Stockholm and Torben Eckardt CEO of Volvo in the region to talk about Mobility, but we will also have experts like Andrew Baum from the University of Oxford, Brent Ryan and Braulio Torres from MIT, Scot Horst the CEO of Arc and the US Green Building Council in Washington and Oren Tatcher from Hong Kong talking about Airport Cities.We will have the same dynamic format as we did in 2017, but this time it will be for two days.The attendees are mostly City officials and Senior Executives from the private sector.
MB:What is your overall objective with hosting this really unique and dynamic conference?
HO: My objective is to connect people doing interesting things in Cities around the world and hopefully trigger the conversation that can help execute real initiatives that can transform cities into better places. Sometimes the Expos and some Public Policy or Academic conferences stay disconnected from reality and we need to change that. We need the doers sharing their experiences doing things in the cities.
MB: What's your broader vision and objective for this conference series?
HO: Consolidating the Smart Cities Exchange as an annual conference with the most relevant content and best doers and speakers from cities all over the world. Connecting people with a common goal: Making better places to live, work and play. I think that is a good place to start.
Humberto Olivo is an experienced Executive with a demonstrated history of working in the Capital markets, Smart Cities, Real Estate, Energy and Infrastructures and Healthcare industries. Skilled in M&A, Nonprofit Organizations, Negotiation, Event Planning, Advertising, and Strategic Planning. Strong entrepreneurship professional with a advanced degrees focused in Economics, Finance and Private Equity.