THIS IS HOW THE MILLENNIALS WILL CHANGE THE COMMERCIAL REAL ESTATE INDUSTRY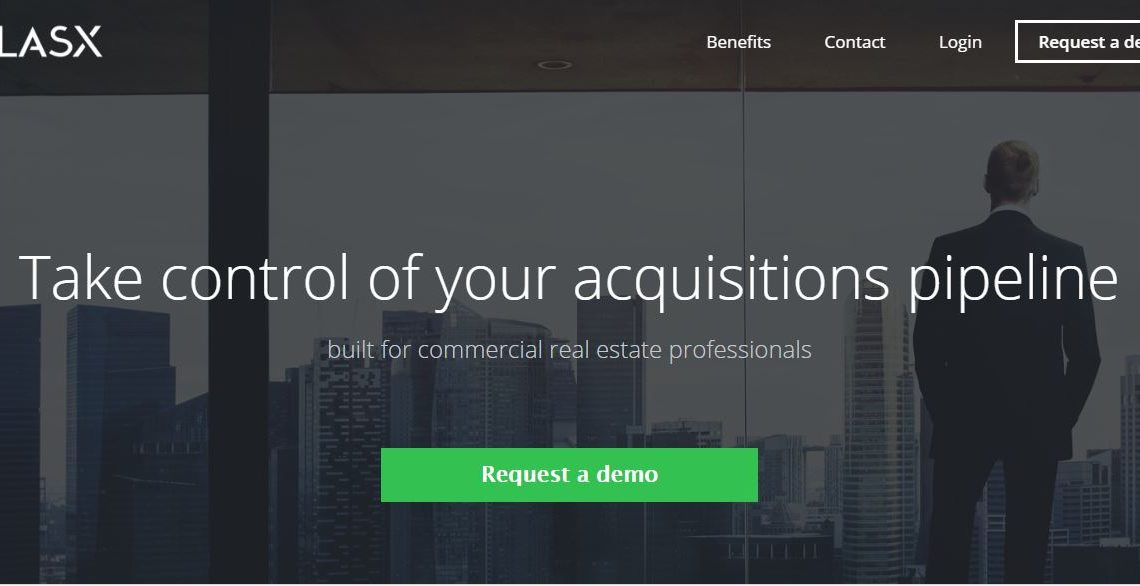 I am a big fan of Anthony Dominguez, AtlasX CEO. He is exactly the type of entrepreneur that we need to be attracting and investing in within the commercial real estate sector. He spent his career in commercial real estate and then saw a big opportunity on the tech side and made the leap. We need more people thinking and acting like that!
One of the few things I know for sure is that the CRE tech sector will NOT be led by people coming in from outside of the industry, but by people from within. Why? It`s not that I think it`s too hard or that those of us that are in it have some special skill set. It`s because this industry is so unique and complex that to really understand the opportunities, you have to know the problems. And Anthony exemplifies that perfectly.
Specifically, he saw the inefficiencies in how deals were getting done and created his own solution with his site, AtlasX. And given his background and comfort level growing up with technology as part of his generation`s DNA, he made the leap from the industry itself into tech.
To me, that`s just about one of the most important trends that I hope gains traction in this young sector.
Here are some excerpts of our conversation...
Michael: What`s your background?
Anthony: I`ve been working in real estate for my entire career. My interest started in high school from reading books like Rich Dad Poor Dad. I was inspired to create something for myself and truth be told I learned that real estate has created the most millionaires of any business. Without anything but ambition, I was determined to get into the real estate business. While in college, I was able to use savings from lifeguarding to buy a small duplex in a depressed economic area and rent it to college students. That officially launched my real estate career and obsession with commercial real estate. Straight out of college, I was fortunate enough to work at Kimco Realty in acquisitions and asset management where I was mentored by seasoned real estate executives. From there, I worked for owner operators in an entrepreneurial setting where I learned first-hand the challenges and opportunities faced by real estate entrepreneurs. It was by working with talented entrepreneurs that I became re-inspired to revisit entrepreneurship but through a different angle.
M: What was your "aha" moment that led you into CRE tech?
A: I saw firsthand how CRE acquisitions is laden with paper workflow and the ability to focus and negotiate favorable terms was dependent upon our ability to process deal flow. We were using 5-7 different tools to do our job and none of it talked to each other, while valuable market data was being lost forever in non-descriptively named folders on a network drive. To make matters worse, we only shared deal info once per week at a pipeline meeting over a spreadsheet which would quickly become outdated and useless. The old adage that you make money in real estate when you buy was not being taken seriously from the standpoint of efficient workflow and information management. It was shocking that the smartest minds in CRE were making multi-million-dollar decisions over an error prone and sloppy spreadsheet, so I decided to solve it.
M: What`s your elevator pitch to someone you meet about your site software?
A: AtlasX is deal management software for CRE capital transactions. The process of acquisitions, dispositions, and financing commercial property has many stages of diligence, collaboration, and information management. We enable our clients to focus on deals by automating sourcing, standardizing data, compressing the time for funding decisions, and building our clients institutional memory of the market.
M: What has been the most rewarding part of your journey to date?
A: I get out of bed to solve problems. I learn something new every day from the brightest minds in CRE about a pain point or challenge they`re facing and work with our talented team to solve it. The process of learning and iterating is the reward.
M: What are you most excited about for the future of your site software?
A: We`re extremely excited to be working with investors across asset classes and markets, and we`re just getting started. Our workflow platform is a pulse for CRE acquisitions and believe over time users will greatly benefit from refinement of their market intelligence into actionable strategies and ultimately returns over their peers.
M: How would you characterize where we are in CRE tech overall?
A: I prefer to think of it as just CRE instead of CRE tech. We`re past the point of validation among early adopters and well underway in the uptake by the early majority to enable core processes. Just as you wouldn`t run a publishing company today without online distribution, you wouldn`t operate a CRE firm devoid of a technology strategy or at the very least thinking about the impact of tech like self-driving cars. As it relates to entrepreneurship, CRE has lots of nuances and for that reason I believe there`s still a ton of opportunity for entrepreneurs to make their mark on the CRE tech skyline.
M: As a founder, what is the one piece of advice you would give someone thinking of entering CRE tech?
A: At least one member on the founding team should have a substantial amount of CRE experience to be able to sympathize and ultimately solve the pain points and frustrations experienced everyday by your customers.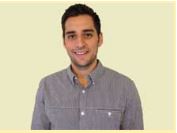 Anthony Dominguez
Anthony Dominguez is the CEO of AtlasX, deal management software for commercial real estate acquisitions and dispositions. Dominguez has worked on over $1 billion of commercial real estate transactions on behalf of public REIT`s and private owners, and is a self-taught programmer in multiple tech stacks.