This is how you build a successful startup…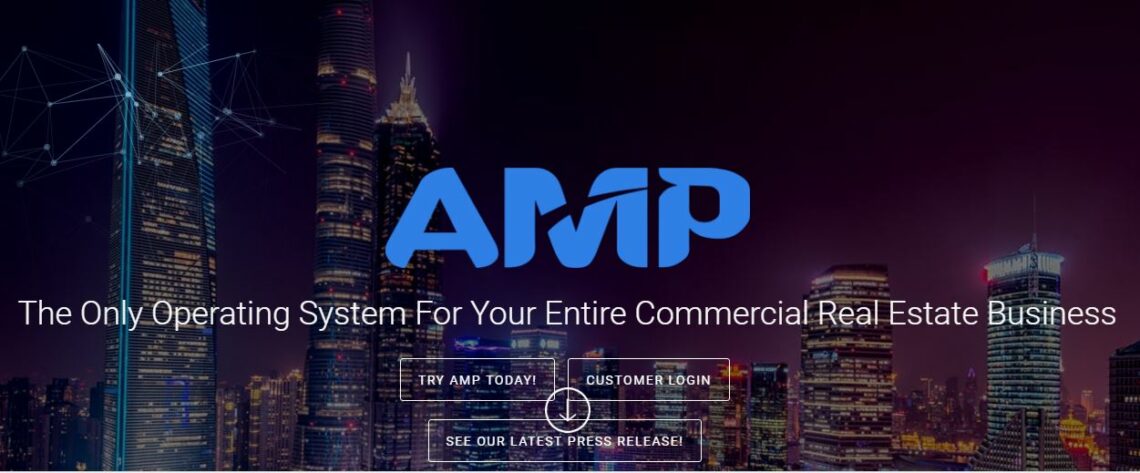 Q&A with Neel Naicker, Co-Founder & CEO of AMP Technologies
I had the pleasure of meeting Neel Naicker on one of my recent trips to San Francisco. I was really, really impressed. I confessed to Neel that I hadn't heard much about AMP Technologies and so it was fascinating to learn what they have under the hood at their tech company. One of the most impressive takeaways I got from my meeting with Neel was that his site is completely self-funded and is now generating significant revenue. I also learned that Neel created the site to solve a challenge he was personally experiencing while managing his own real estate portfolio. What an incredible backstory!
In my opinion, that's how you start and build a successful startup. Here are some of the excerpts from my conversation with Neel...
What is your background and what led to the formation of AMP Technologies?
Like many new and innovative ideas, AMP was born out of a personal need. My investment partner and I needed easy to access mobile, real time digital data that delivered complete transparency on the real estate assets we were involved with. Today, AMP has over 5k + properties on the platform, all completely digital and mobile.
How did you fund the platform?
Starting from just a simple PowerPoint around 6 years ago in Silicon Valley, completely privately funded. AMP has grown exponentially, with national and global presence. AMP is home to an expanding team of passionate and talented ChAMPions, delivering a new release every 30 days with the most advanced capabilities available in the industry.
Can you describe the platform and what challenges you are solving for in the real estate profession?
To put it simply, we are leading the digital transformation in Commercial Real Estate.
AMP is a world class, award winning Real Estate Asset Management Platform that seamlessly aggregates ALL DATA from ALL systems to deliver Real Time Performance and drive better investment decisions. Our Users benefit from faster growth acceleration and a huge competitive advantage in this digital age.
How would you describe your competitive advantage in the marketplace?
In 30 seconds or less you get a high-level overview of your entire portfolio, measured against your own metrics and industry benchmarks, plus relevant real time market information. Simplifying today's complex coordination between people, process and systems. No one else in the industry can do what AMP can do today, some can do portions, but no one can deliver everything our platform can. Plus, you can access it all in real rime, from any device, anywhere in the world.
Who are some of your current users?
We work with some of the top companies in the commercial real estate space. From leaders in the Retail and Office space to Multifamily and Industrial, our clients leverage AMP to have an edge on their competition, get a clear view of the health of their business and become more efficient as an organization.
Why do you think it's such a challenge for the commercial real estate industry to embrace tech?
I'll start with, most people don't know the possibilities until we take the time to show these capabilities exist. If you look at the market as a whole, the American CRE industry is valued at more than $15 trillion - a giant ecosystem, holding many moving parts. Each area of the market has unique technology needs and are all at different stages of adoption and they don't know yet how simple it truly is to leverage technology to drive their performance to the next level.
What are your future growth plans?
We are proud to be working with some of the top companies as clients, best leaders as advisors and advanced partners. AMP will continue to push the edge on technology in CRE - each release we have every 30days showcases our ability to be the leaders in the space. Our reach is strong nationally and expanding internationally, more importantly we are adding on capabilities no one else in the industry can offer.
Neel Naicker is the Co-Founder and Chief Executive Officer at AMP Technologies. He assumed the role in October 2009. Neel has over 20+ years of experience in Executive Management, Business Development and creating Transformational Value Propositions. As Co-Founder and CEO, Neel leads AMP's vision to change the way commercial real estate leverages technology and interacts as an industry. Under his guidance, AMP is providing innovative capabilities for clients to access key data that delivers high value insights. AMP has won numerous awards and is viewed as a thought leader in the technology and innovation space in commercial real estate, a multi-trillion dollar industry. AMP's Clients and Partners include the worlds largest and most successful companies. The power of AMP's technology has gained momentum in the CRE space globally. AMP is focused on changing the CRE technology ecosystem by providing a simple to use product.
In his previous role at Best Buy, Neel was instrumental in building one of the company's most influential business channel, worth more than $7B in revenue. During his time at Best Buy he helped drive and execute multiple new initiatives that lead to many successful developments. Neel was the key champion for INSERT FACTS HERE. Outside of AMP, Neel devotes his time to family, business mentorships and causes he is passionate about.
Connect with Neel on LinkedIn.
Don't forget to come meet me in Los Angeles on September 28th and New York on December 7th for CRE // Tech! Tickets are on sale now!
WANT MORE CONTENT FROM MICHAEL? CHECK OUT HIS #TALKSHOP AND ON THE STARTUP ROAD SERIES!