This is the type of entrepreneur we need to be attracting to CRE tech…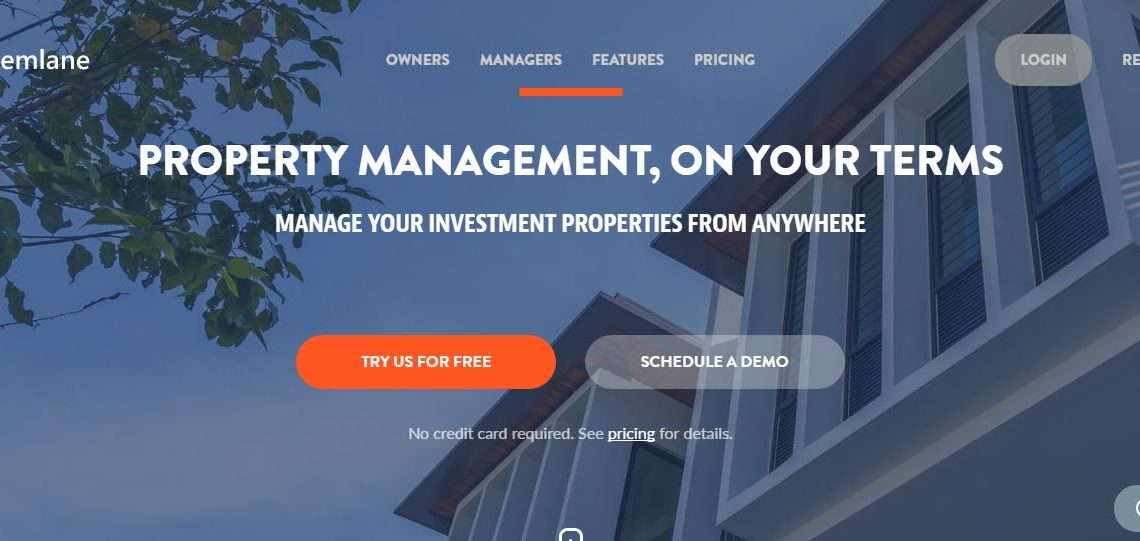 A big shout out to my friend Tyler Buck of Originate, one of the smartest, well connected and most knowledgeable people I know in the tech world. What makes Tyler so good is the quality of people he surrounds himself with. And one of the most impressive he has referred me to is Dana Dunford of Hemlane.
Wow, was I friggin impressed. Great education, amazing passion, strong track record… exactly the type of Founder we need to be attracting to the real estate tech space!
I have been thinking a lot lately about that the quality of the entrepreneurs that we are seeing in the real estate tech sector and how important it is to the overall health of the ecosystem. Increasingly, I am seeing such a diverse range in talent, backgrounds, age and demographics that it is truly one of the most encouraging signs of the maturity of the sector. Dana exemplifies this perfectly. Here is an incredibly talented professional that literally could work in an any sector and she has chosen THIS sector. That's a great, great sign.
I was equally impressed with her site and her vision. This tech-enabled, property management solution is one of the most important trends I am seeing -- namely the drive towards using technology to enhance the services side if the business.
Check out Dana's site and profile here and I hope you enjoy the excerpts from our conversation...
Michael: What's your background?
Dana: I'm the CEO and Co-founder at Hemlane, a technology-enabled property management solution. I've had the opportunity to work at some of the most innovative companies in Silicon Valley over the past ten years. I supported Apple's finance team on new products, before attending Harvard Business School. And then my transition into real estate technology began when I worked in business development at Nest, the home technology company.
M: What does Hemlane do?
D: Hemlane provides real estate investors and managers with a flexible and transparent management solution. Our software automates tasks, reduces liability, and most importantly ... connects investors to managers and agents for professional, local support. Traditional software is built to record and track your rental properties. Hemlane is the next generation software. It does not just record and track assets. It works behind the scenes: scheduling property showings, reminding tenants on applications, recommending tenants based on objective criteria, collecting rent online, sending out late notices, etc. And for all of the tasks where technology fails, we connect investors with professional managers to provide on ground support.
M: How did you go about building the site? Do you have outside investors?
D: The only way to build a high quality technology company is to bring the engineering in house. My co-founder is a top tier software engineer who can "hack" just about anything.
M: Is it challenging to find talent for a real estate start up in SF where this such demand for tech people?
D: You have to sell your vision before you compare yourself to other technology companies. Employees do not come to Hemlane for free lattes and other company perks. They come to Hemlane to change how real estate is managed. All of our employees own residential real estate and have experienced the pain point that Hemlane is solving. They are here to have a stake in an large opportunity. We are able to find and hire some of the top talent through this approach of passion and interest.
M: Who are your target audiences and how does your product solve pain points for them?
D: We target real estate investors and managers with 1 to 50 rental properties, although the software works for larger portfolios. The biggest pain point with investors is finding a transparent and affordable management solution. Many real estate investors opt to self manage. Hemlane opens up the opportunity of working with agents and managers to those who would have otherwise self managed their property.
M: What are your expansion plans? Are you also looking to raise additional funds?
D: The software (SaaS) is nationwide. Our next step is to expand our agent and manager network (marketplace) to offer local support in more cities across the nation. At this time, we are not looking to raise additional funds.
M: What has been the biggest challenge for your startup and how did you overcome it?
D: SaaS (software as a service) companies are very misunderstood. It takes a long time to build innovative technology. Yes, you can build an app in one day. But, building modern intelligence for a complex industry takes time. It requires taking 2,000+ pages of property management lessons and putting them into a simple-to-use software. The biggest challenge was having patience during our first year. (It is by far the most difficult year.)
M: What advice would you give fellow entrepreneurs?
D: Do not let things outside of your control affect your decisions or mindset. Do not focus on competition. Do not compare your company to the startup next door. Believe me ... half of those companies won't be around next year. Focus on value, opportunity, and perseverance. The amount of capital raised to date and the pedigree of the team does not matter as much as passion and teamwork.
M: I think your blog is awesome. What's the strategy and objective with it?
D: The majority of the rental owners opt to self manages their properties. They are landlords. Hemlane Academy (our blog) is where landlords become real estate investors and managers. We teach rental owners how to transform from an administrative-intensive landlord shop to running a successful and profitable real estate business.
M: What's next for Hemlane?
D: To date, we have successfully provided value to real estate investors across the nation. Our next step is to expand our real estate agent and manager network to connect them with real estate investors in their region.
Dana Dunford is the CEO of Hemlane, a technology-enabled property management solution. She is a strong advocate of purchasing properties anywhere, as the best investments are not typically in your backyard. She supports real estate investors in setting up a process to manage their rentals from a distance, while connecting them with local, licensed professionals.Dana previously worked at Apple on their worldwide financial planning and analysis team and at Nest, the home technology company acquired by Google for $3.2B, in business development. She received her MBA from Harvard Business School.In her free time, Dana is an avid equestrian, paraglider, and skier. She is the first woman to win a calf dressing championship belt buckle at the CA Rodeo. She takes risks in her personal life but spends her work life advocating technology and prudent spending for a risk-mitigated solution to real estate management.
Don't forget to come meet me in Los Angeles on September 28th and New York on December 7th for CRE // Tech! Tickets are on sale now!
WANT MORE CONTENT FROM MICHAEL? CHECK OUT HIS #TALKSHOP AND ON THE STARTUP ROAD SERIES!