This Startup Is Crushing It!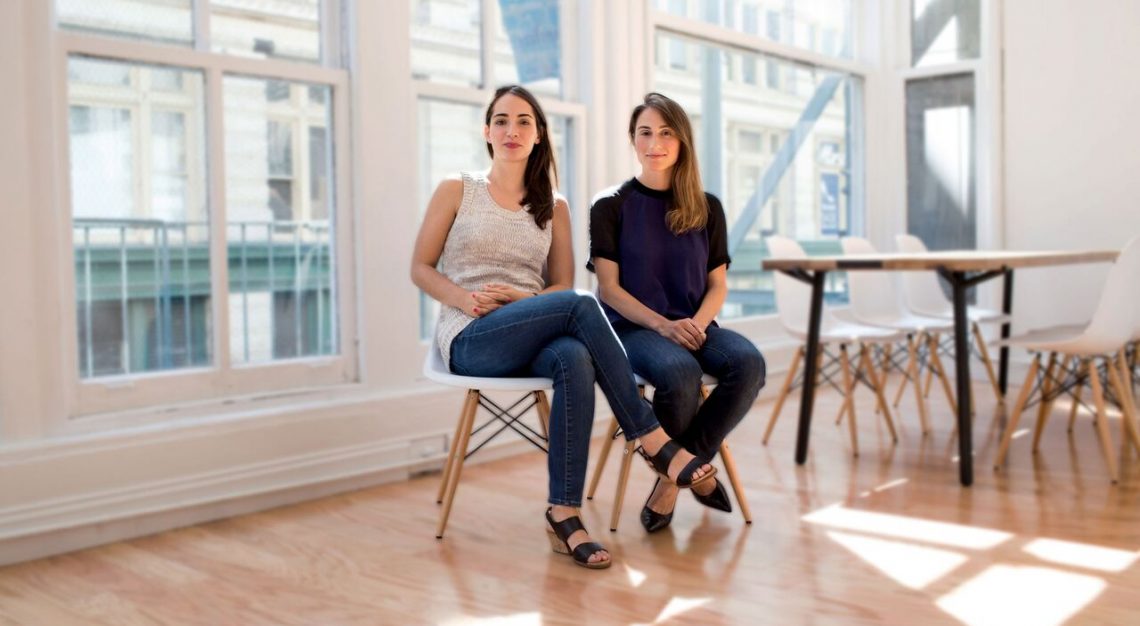 Q&A with Marcela Sapone, Co-Founder & CEO at Hello Alfred
If you want to understand how to build a successful tech company in real estate, you must discover, study and follow Hello Alfred! I can't think of another company in real estate tech that has such strong leadership, culture, product, marketing and investors as Hello Alfred. They are simply that impressive. And when you listen to what Co-Founder Marcela Sapone says about HOW they are going to grow and evolve, it's clear their best days are ahead of them.
I caught up with Marcela recently to chat about their massive recent funding round and to learn more about their business. Here are the highlights of our conversation...
Michael: Tell us about the new funding round-who are the investors and how will you use the proceeds?
Marcela: Hello Alfred, a New-York based service technology company building the first in-home assistant service, recently  announced the close of a $40MM Series B funding round. The new investment was led by a syndicate of strategic partners including leading real estate developers Divco West and Invesco. Early investors, including New Enterprise Associates (NEA) and Spark Capital, also participated in the round. The investment follows Alfred's national 20,000 unit rollout into 8 cities earlier this year.  
This funding round signals that top national developers not only recognize the immediate benefits of Alfred's technology and service based amenity platform but also believe in the long term vision that hospitality needs to be built into every home. Having the support of some of the most well known and well respected developers in the country is true testament to the value that Alfred brings to partners and clients.
Michael: Can you describe the business today? How large is Hello Alfred and what are problems you are solving in the marketplace?
Marcela: Alfred offers a frictionless way to to access trusted, high-quality help to delegate time-consuming tasks; set your home on an automatic routine where basics like groceries, restocking, package delivery and returns, cleaning, and dry cleaning happen without you having to ask; and receive a personalized curation of recommended products and local services. With Alfred you have a home that anticipates you.
The company has raised $63.5M to-date, operates in 8 cities with hundreds of employees. Unlike other service companies that rely on freelance contractors or third party delivery, Hello Alfred's "Alfred Home Managers" are W-2 employees who go through a rigorous vetting and hospitality training process and are provided with competitive salaries, benefits and job advancement.
Michael: Describe how your platform actually works.
Marcela: Hello Alfred is quickly establishing itself as one of the most disruptive commerce channels around, trusted to deliver services and goods past your door. Block-by-block, city-by-city, we're building a marketplace, lighting up homes with the Alfred OS and service promise: to ensure Alfred members always come home happy.
Hello Alfred is the first in-home hospitality platform for urban residents. Through our home management mobile app and dedicated hospitality staff, we provide weekly services inside the home, from shopping and delivery of groceries and other home products to laundry service, regular tidy-ups, and coordinating most any request.
The company launched in 2014 with the premise that time is the greatest luxury and that residential living of the future would have help built in like a utility, with less to do and more to experience.
Michael: What do you think have been the key drivers in your company's rapid growth?
Marcela: We're seeing a number of trends in urban living that are challenging the real estate and e-commerce industries to keep up. At the current rate of urbanization across the country, more than 80% of Americans will live in cities by 2050. That influx has been led by millennials who are choosing to rent, not own, their homes. We see it as part of the same access-over-ownership ethos that fuels sharing platforms and reflects a general effort to be a more conscious consumer — choosing experiences over material things, eliminating wasteful consumption, supporting brands that share their values, avoiding interruptive advertising.
Like most challenges, of course, these are also opportunities for real estate developers and retail brands to connect with their residents and consumers in new ways. Hello Alfred offers a turnkey solution for both. We've built a human-powered home operating system for busy urban dwellers that provides personal help inside the home to save them time. If you're a building owner or manager, what better amenities could you offer your residents than personal help and more free time? For e-commerce retailers, we provide the only in-home channel for marketing and distributing goods and services. Together with developers and retailers — including local neighborhood merchants and service providers — we have the opportunity to fundamentally change the way people live and consume and connect with the world around them.
Michael: What advice would you give a fellow entrepreneur in building a startup focused on the real estate vertical specifically?
Marcela: It's all about execution. Start with one building and prove real value; we built the company brick by brick, experiment by experiment and have been surprised more times than I can count about what really matters. And whatever you do, please don't build another app.
Michael: What's next for Hello Alfred?
Marcela: Our goal is to build a lasting and impactful company. We will focus on growing our core offering rapidly and responsibly in more cities, to build help and hospitality into as many homes as possible.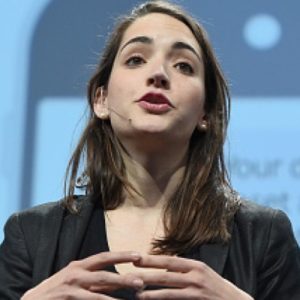 I care about time and how we use it to live our best lives together. At Hello Alfred, I am part of a team that is building the first home management system, which connects you to people and services you can trust. We are on a mission to make sure you Come Home Happy - and committed to building great jobs, championing neighborhoods and local business, and setting a new market standard for how we treat one another.