"Those not busy being born are busy dying."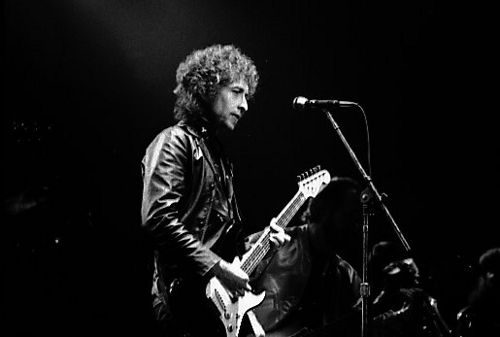 "Those not busy being born are busy dying."'
One of my favorite lyrics from my favorite artist, Bob Dylan.
For me, this really hits home and is something that has guided my career for as long as I can remember.
Innovate or die.
Be on the right side of trends, not the one that it lets them pass by.
Invest in myself everyday.
And for the past few years for me personally, it's been all about tech.
I realized at the peak of my career running my own PR firm that I felt I was on the wrong side of the trends that were happening in the media and digital world. And I had to get (as Wayne Gretzky said) "Where the puck was heading." And that was in social media, Content Marketing and all things tech. So I left my firm that I built from scratch to start over and re-invest in learning all the things I didn't know.
The result was my digital news site, The News Funnel. While we are learning every day, I do feel confident we are leading the innovation charge in our space, not following it.
I am often asked by peers around my same age (let's just say on the 'mature" side of life :) about how to get up to speed on tech and social media etc. I tell them it's never too late to reinvest in yourself and learn new skills. In that regard here are five simple things to do to really understand what's happening in the real estate tech world:
1. Understand and use social media.
Sign up for Twitter. It's really easy and it's a great way to stay on top of specifically tech with simple hashtags like #CRETech or even just #CRE. Many of the industry's leading companies are on Twitter and so it's also a great way to see what they are promoting and how they are using social media.
Do they same on LinkedIn's "Pulse."
And of course check out The News Funnel's social media presence as well! (And you can follow me at @m_beckerman)
2. Know what a blog is and read a few.
Blogs are the future of real estate communications so understanding what they are and how they can be used to help promote your own brand is a really important step. Some of my personal favorites are:
Linda Day Harrison (theBrokerList)
3. Read up on tech.
Two great sites to subscribe to are Real Estate Tech News and CRE.tech. Both cover the tech sector on a daily basis.
4. Attend a tech conference.
So many amazing events to attend that offer specialized tech conferences such as CRE // Tech, DisruptCRE and Bisnow.
5. Read up on what your clients/customers might be investing in tech-wise.
To truly get ahead of the curve, I would suggest understanding how your clients are using technology. A great place to learn more is Recode and AllThingsD, the Wall Street Journal's tech coverage.
No matter what part of the industry you are apart of, there is no doubt that at some point technology will dramatically impact your business. And there is therefore no better time as a real estate professional to embrace what's happening in the sector. Rather than dismiss it as something other people do, or something you can't seem to fully grasp, to quote the great philosopher Bob Dylan, "Don't criticize what you can't understand!"