To Understand Where CRE Tech Is Heading, Pay Attention to Where Residential Tech Has Been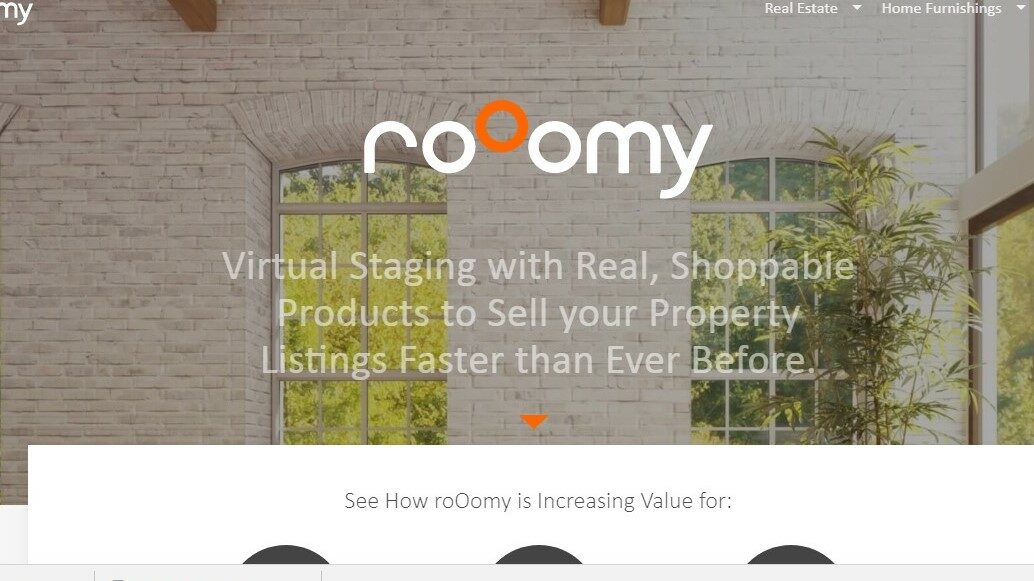 It's indeed a thrilling time to be in CRE Tech. The pace of new investment, adoption and innovation is happening now more than at anytime in my six years in the space. One of the questions I get asked a lot is how the commercial sector compares to the residential sector in regards to tech. Clearly residential went first and it makes total sense. Their customer base is consumer and that segment is much more quick to adopt to new technologies, is almost all mobile-based, and has already seen a great deal of M&A and huge investments as a result. But commercial is clearly picking up steam.
And so when I have those sort of conversations where I am asked what technologies will break through in commercial,  I will often suggest to look at the most successful residential startups and explore whether they would have the same success at adoption.
Along those themes, one of the most successful residential-focused startups I have met, which conceptually could also work extremely well in commercial is roOomy.com. Thanks to my friend Jon Schultz, I connected with their founder and CEO, Pieter Aarts. Was really impressed with him and the site. Fascinating how they operate and what they do and no surprise their growth is truly explosive. Beside the product itself, notice how they evolved and how they also created an amazing e-commerce platform within their site. Brilliant!
Here are the excerpts from our conversation:
Michael Beckerman: What is your background?
Peter Aarts: I'm originally from the Netherlands, which is where roOomy's backstory actually begins. As part of a larger, publicly listed Dutch company, roOomy has evolved since its origination. Together with Jan-Hein Pullens, roOomy's COO, I was appointed to build and implement the roOomy vision within this larger organization. We started with a small team in Amsterdam; however, we quickly learned that we needed to bring this concept to businesses in the United States. Travelers at heart, we were ready to take roOomy wherever necessary. In early 2016, we spun out roOomy from the larger company, resigned from our executive positions, and started fresh in San Jose, California. With new investors on board and a focused strategy, we've become the industry leader in the 3D modeling and virtual content space.
MB: When and how did you start roOomy? What did you see as the big challenge/solution you were going after?
PA: roOomy's (patented) technology, platform, and operations offer businesses the ability to transform 2D content into 3D assets that can be leveraged across standard digital properties, as well as augmented and virtual reality applications, at a scale unavailable until now. Why this is critical is because devices that utilize these types of features (i.e. ARKit for Apple) are seeing explosive adoption and growth, but large companies with a lot of content don't have the means to transform their existing 2D catalogs without a tremendous cost using more traditional software methods. Right now, we're focused primarily on serving large furniture retailers, but this has opened the door for us to also work within with the real estate vertical, providing virtual staging services, again at an unmatched scale for some of the largest real estate companies in the US.

With all of this content at our disposal, we decided to pursue a consumer-facing app on iOS that provides users the ability to "try before you buy" from the largest assortment of 3D furniture from top retailers such as Wayfair, Amazon and Houzz. We know that buying furniture is cumbersome, and our design app allows you to design your dream room and test out furniture in augmented reality right in your space, so you can see if that king bed really does fit in your room, or if making the jump to a modern living room is the right choice before you buy a new sofa. Everything is to scale which has made this tool attractive to our real estate partners as a means of helping their prospective new tenants and home buyers visualize their home in a manner that is far less expensive and incomparably more flexible than physical staging. Plus, if users see furniture they love and want to buy, they can quickly navigate to the retailers site to shop the item and explore others.
We also teamed up with Matterport to virtually stage Matterport 3D Spaces. roOomy Virtually Staged Matterport Tours ensure properties are always furnished and shown in their best light. And of course, we are excited to see how we can better serve our Android-using users with ARCore in the near future.
MB: What does the site do and what is your current user base?
PA: roOomy serves three key verticals - real estate professionals, home furnishings retailers and interior designers - and our value proposition is so unique because each vertical impacts the other. We transform 2D home furnishings catalogs into dynamic 3D assets that we can then use to virtual stage properties for real estate professionals. Home buyers/renters can then customize that same virtual staging through roOomy's iPad app as they decide if the house they're touring will become their future home. With that said, our user base spans across all three verticals. It's quite the ecosystem!
MB: What are some of the more effective marketing strategies you have used to build the brand and the company?
PA: Here at roOomy, we like to stay focused on the customer journey. This helps us answer the right questions - the why, the how - so we can continue to develop beautiful content and resourceful technologies. By staying on track and focusing on feedback as it relates to the customer journey, we're able to maintain our core mission to build better visualization applications through the power of 3D, VR and AR that truly help our real estate partners, the home furnishings retailers, and interior designers. But our internal feedback is the not the only feedback we seek. We've done a tremendous amount of user testing recently, especially as it relates to our app and website's user interface and experience, and found that what was once a seemingly clear navigation strategy had a ton of opportunity for improvement to make it more intuitive and open up the conversion funnel. We also sit down with our partners regularly to ensure all of their needs are met. They're ultimately roOomy evangelizers! All of this feedback contributes to our market research.
Some specific marketing efforts include the creation of fresh content for our site and our apps. We've employed a blog strategy and we engage with our fans through our social channels on the daily. We spend a great deal of time analyzing data to ensure we're effectively communicating with our audiences, and we tailor our messaging to ensure we're speaking directly to them. Our marketing strategies get consumers to the front door, so what else do we need to do to get them to walk inside?
MB: How do you work with retailers directly?
PA: We provide modeling and rendering services for home furnishings retailers. Our unique, state-of-the-art render engine easily enables 2D to 3D conversion, so we can quickly transform 2D product catalogs into beautiful 3D models that can then be used in virtual environments. As stated earlier, content is king and this is how we create that 3D content. We virtualize 2D catalogs at an unparalleled scale and efficiency to transform not tens, but thousands of home furnishings products.
The models are then featured on the roOomy platform. By leveraging these virtual products in virtual stagings, we can offer roOomy users an all-encompassing platform where they can seek design inspiration, envision themselves living in a new home, and easily shop for new home furnishings. In our iOS app, furniture and décor items can also be viewed individually in augmented reality through our View in AR feature so consumers can quickly see how an item will look, feel and fit in a particular space. All of this is powered by roOomy's ability to transform retailers' catalogs from 2D to 3D.
MB: Also, how do you work with landlords/brokers directly?
PA: As shared above, roOomy can transform 2D catalogs into dynamic 3D models, but that's not all that roOomy can do! We can also transform 2D images of rooms into 3D environments that can then be virtually staged with the 3D home furnishings models for our real estate partners.
roOomy has partnered with many real estate brokerages and property management companies to ensure they can showcase available homes to prospects through roOomy's virtual staging services before ever stepping foot in the physical space. Virtually viewing these listings cuts down on time spent touring units, and helps home buyers and renters connect with a new home like never before. By showcasing each home in their best light, real estate professionals can achieve faster closing rates.
MB: What's been the biggest challenge you faced to date and how did you overcome it?
PA: It's all about scale. We always want to maintain our turnaround times, even as our volumes continue to climb. After we experienced our first true success with a home furnishings retailer, our volumes immediately increased. We knew our small team in Amsterdam could handle it in the short term, but we also knew right then that we had to expand the size of our team and develop a highly sophisticated technology to streamline content production. That's how we expanded on the complexities of our state-of-the-art render engine, and why we opened the doors to a content production factory in Chengdu, China.
Today, we're a well-oiled machine, churning out thousands of models and renderings every week. Not only have we overcome this challenge, but we're now the leader in the space!
MB: What's the future look like for roOomy? What are your expansion plans?
PA: Here at roOomy, we like a challenge. We're always eager to strategize and determine how we can continue to grow and develop the roOomy technology, the roOomy brand and the roOomy experience. Scale and efficiency will always be our guiding principles; however, we aren't afraid to learn something new and work under swift timelines. With that said, we're eager to share some exciting news about new custom app services. Stay tuned for more details!
Pieter Aarts is the CEO of roOomy, with 25 years of experience across multiple industries. He's passionate about initiating new businesses while focusing on go-to-market strategies, product, execution and team development. He also has an array of managerial and operational experience across all areas and focuses in strategy, sales and financial management.