To Understand Where We Are in CRE Tech, Watch This Video!
I recently had the real pleasure of connecting with Matt Harris, Managing Director of Bain Capital Ventures,  Brian Goldsmith, Principal, Bain Capital, and David Snider, Executive in Residence, Bain Capital. We met in their offices in New York and discussed all things tech, specifically commercial real estate tech.
It was an extraordinary conversation. Some of the smartest people in investing and tech I have connected with.
The conversation was really insightful. Unscripted. No agenda. No questions submitted to PR people :).  Just a bunch of really smart people (and me) chatting about our industry.

So if you really want to understand where we are in CRE tech, just understand that when we as a sector are attracting one of the premier private equity firms ($65 billion under management) and their venture arm ($6.5 billion) in the world, into our small, but growing tribe-- that's a big fucking deal! And to understand major trends happening today, predictions of where we are going, and lessons learned along the way, this interview will hopefully give you some really important insights.
(This is Part 1 of 2)
Thanks Matt, David and Brian-- looking forward to seeing you all at upcoming CREtech.com events in the near future.
[embed]https://www.youtube.com/watch?v=SSR-llTq4Es&t=28s[/embed]
ABOUT: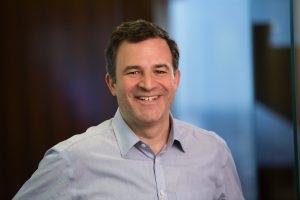 Matt Harris, Managing Director
Matt is based in New York City and focuses on investments in financial technology and services. He sees a huge amount of revenue, profit and market cap shifting from regulated financial institutions to entrepreneur-led insurgents, across payments, lending, capital markets, real estate and insurance.
Twitter: https://twitter.com/mattcharris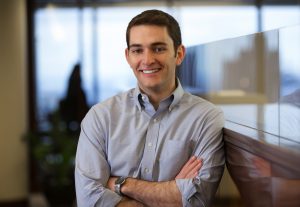 Brian Goldsmith, Senior Principal
Brian joined Bain Capital Ventures' Boston office in 2012. He invests in application software and data companies, in sectors such as human resources, financial services, supply chain, compliance, and more.
Twitter: https://twitter.com/GoldsmithBrian
David Snider, Entrepreneur in Residence
David serves as an Executive in Residence at Bain Capital. Previously, David served as CFO & COO of Compass and was responsible for leading the development of its operations and finances.