Truss
CONTACT
Andy Bokor, Co-Founder, Truss
THE SCOOP
Truss is one of the hottest start ups on the scene today. Just check out...
Thanks to my friend Travis Putnam of Navitas Capital, I had the pleasure of connecting with Co-Founders Andy and Tom recently. Let's start with them…two seasoned tech guys with a really impressive track record in cyber security. The concept? Born out of their own first hand experience as real estate owners recognizing there really wasn't a two-sided marketplace that focused on smaller tenants. And finally, the site…it's what you would expect from two guys with a serious tech pedigree…it's easy to use, simple to navigate and very intuitive.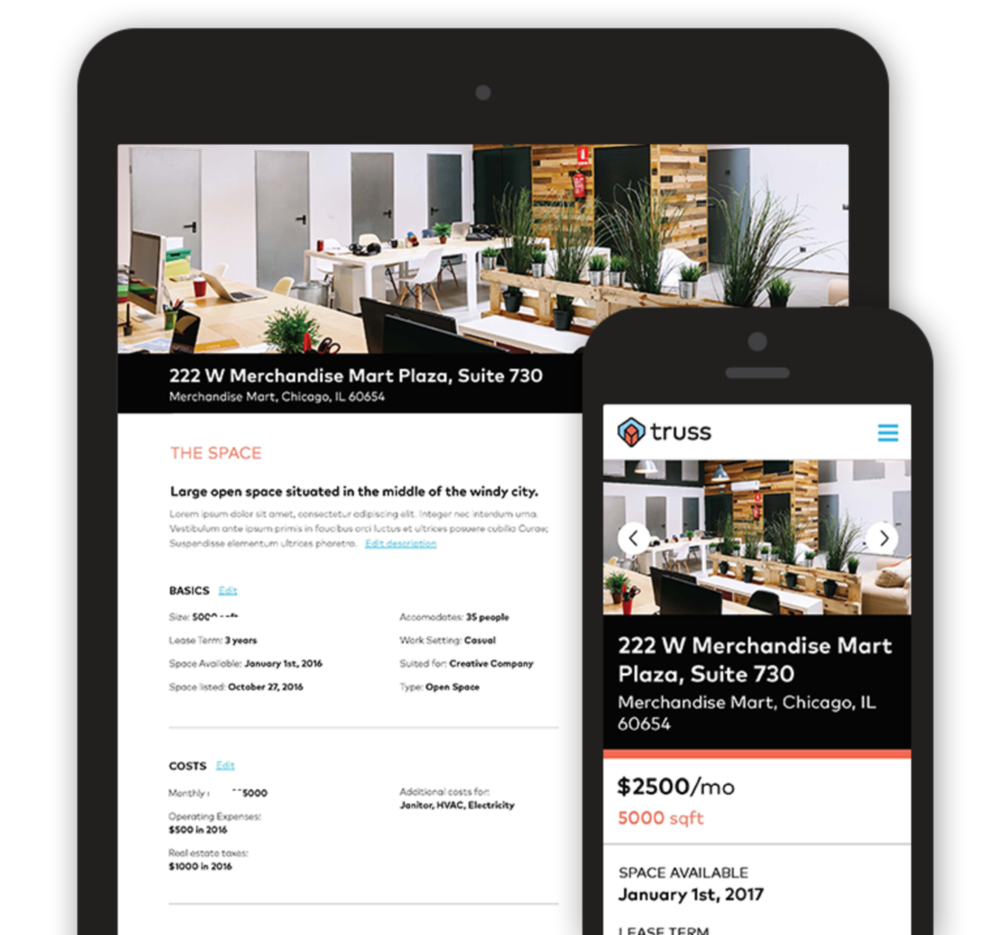 Truss lets landlords list their space on the site and they can use the platform to keep track of their listings and deal activity in an incredibly transparent manner. One of the things I love most about this site is that all tenants that come to the platform are certified and there is a really cool feedback loop as well. The Truss tech is based on a chatbot that helps connect tenants to the space that best matches their needs. The broker-friendly site is now available in Chicago and Dallas but plans are in the works for a pretty robust expansion.
One bit of recent news is that Truss and Matterport have recently teamed up...Love that synergy!!!
I personally think that the opportunity to create open marketplaces and two-sided marketplaces is the single biggest remaining opportunity in the commercial real estate tech space. I know there are several sites focused on this but I would really keep my eyes on Truss, they really have the expertise, funding and vision to create something significant.