UBER AND CRE TECH… A Q&A WITH MAX CROWLEY, STRATEGIC INITIATIVES AT UBER FOR BUSINESS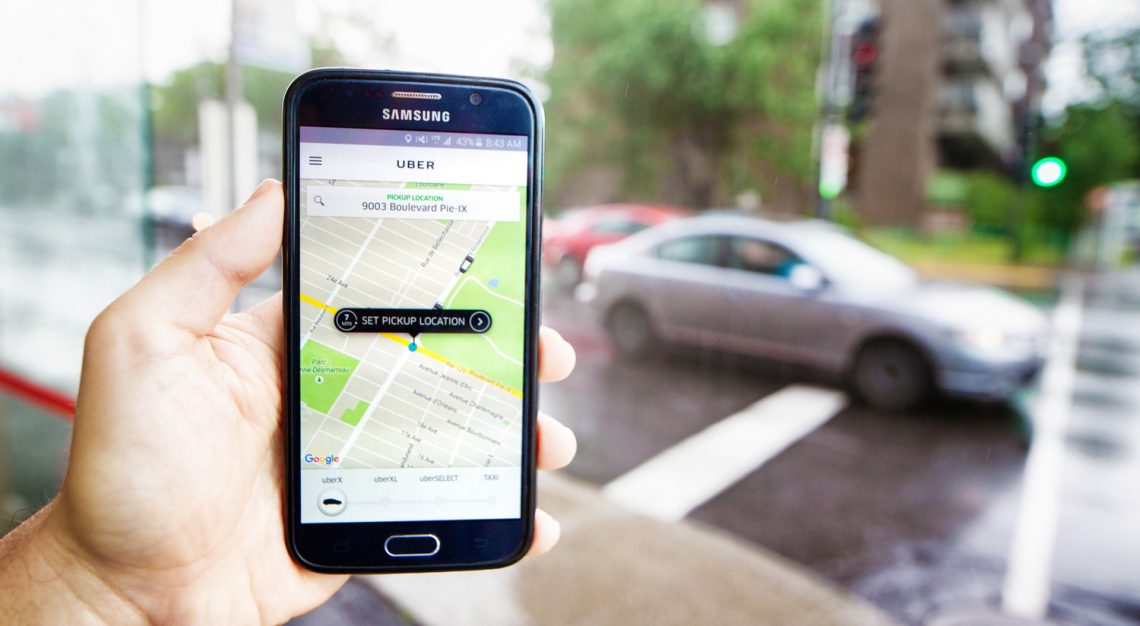 I have always been fascinated with Uber. I`ve been a long time customer and been following their company`s progress literally from day one. As the CEO of a  growing startup myself, I have always been obsessed with understanding the "network effect" of how companies like Uber (platforms) grow so fast and scale. Both of my own sites,  The News Funnel and CRE // Tech are largely based on the concept of a platform as a business model and so companies like Uber, AirBnB, Facebook, Twitter, Spotify and more are the models I pay particular attention to. For the most part, sites like these don`t really "make" anything, they host content or they connect two sides of an engagement making for a user experience never seen before. And that`s why they are so successful. But how you scale is the secret sauce that only a few companies ever really get right, particularly at the size of Uber.
As anyone who follows my blog and CRE // Tech knows, we have an amazing conference coming up on September 28th in Los Angeles hosted by CBRE and featuring some of the top thought leaders in the CRE tech space such as Lew Horne, President of the Southern California and Hawaii Division for CBRE, Brad Greiwe, Co-Founder of Fifth Wall, Andy Cohen, Co-CEO at Gensler, and Max Crowley, Strategic Initiatives at Uber. I am super pumped about this event which will focus on Driverless Cars, AI and the overall state of the CRE tech sector. I am also really excited to be personally interviewing Max Crowley of Uber for Business on all things Uber, how they are working with real estate companies to enhance efficiencies, how autonomous cars will shape the future and his own views of CRE tech.
In advance of our live chat, I got caught up with Max to learn more about him, his role at Uber and get a bit more color on their Uber For Business services. Here are some of the excerpts. Hope to see you in L.A. on the 28th!
Michael: What`s your background and when did you join Uber?
Max: I joined Uber back in 2011 as a community manager. I was living in Chicago at the time. After I learned that Chicago was on the roadmap to be one of the first cities launched that year, I began to reach out to different people at Uber to convince them I`d be a great fit at the company. Whether it was through emails or messages on Twitter, I was so excited about the idea of joining the team that I tried everything.
Before Uber I was at Accenture in a systems integration consulting role — so very different from what I`m doing now. I had decided that I really wanted to be a part of the startup world, and none of them made as much sense for me as Uber did.
Michael: What excited you most about the opportunity to join the company?
Max: When I joined the company I was focused on launching the product in Chicago, which meant a lot to me because it`s where I grew up. I knew that Uber provided a service unlike any other that`s existed before, and that was something I wanted to be a part of. By joining the team I felt like I could have a meaningful impact on growing the business and bringing it to new markets.
Michael: Tell us about your current role at Uber and what "Uber for Business" does?
Max: I currently lead strategic initiatives for Uber for Business. This means I look for opportunities where Uber for Business can be used for new use cases and deliver value to new markets. Uber for Business is a platform that serves 65,000 organizations by providing the necessary tools to successfully scale Uber usage. This includes a dashboard that provides the billing, reporting and management tools needed to be effective.
Michael: How does this service impact the commercial real estate sector?
Max: There are a number of reasons that the commercial real estate sector is partnering with Uber. Here are three of the biggest ones:
As a parking alternative: One in ten people no longer purchase a car because of new alternatives, including services like Uber. For many of the companies we talked to, this makes it hard to justify the $35,000 that it costs to build each parking space provided (on average). Developers and landlords partner with Uber for Business to provide rides to residents, saving money on costly parking structures that sometimes take up more space than the building itself.
To make buildings more desirable: This audience is well aware that space in cities is getting more competitive. If a building isn`t located in a city center or conveniently near public transit, it can be difficult to attract people to it – whether it`s for work, shopping or living. You can make real estate outside of cities more desirable with Uber by providing a direct and seamless connection between your building and public transit.
To connect people with public transit: Uber provides a "last-mile" solution that complements public transit systems. In fact, this works so well that one in five Uber rides starts by a public transit station. By working with Uber for Business, the real estate industry can provide an attractive solution for transportation to buildings that may have previously been considered inconvenient to people.
Michael: Any future plans you are focused on for the service?
Max: We are still in very early stages in our work with the real estate industry, we have just addressed the tip of the iceberg. You can expect that Uber will continue to develop solutions catered to the specific needs of the industry in the coming months and years, whether it`s around billing, reporting, management or integrations with other tech systems that the real estate industry leverages.
Michael: What is your view on how technology can shape the future of commercial real estate in general?
Max: I believe the impact technology will have on the commercial real estate industry is immense, making it more efficient, data driven and productive. It`s important that those in the space are thinking several years out when making decisions. Technology is changing traditional industries at a record pace, so if you`re not thinking ahead, it`s very easy to be left behind. We`re looking forward to becoming a close ally for the commercial real estate industry, and helping organizations identify and act on the technology trends that should matter to them.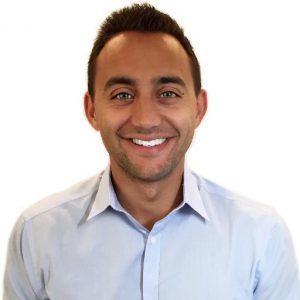 Max Crowley currently leads strategic initiatives for Uber for Business. As a founding member of Uber for Business, Max played a critical role in growing the team globally and bringing the transportation management platform to 65,000 organizations across the globe. Prior to that, as the 25th employee at Uber, he launched Uber`s operations in Chicago, its fourth ever market. Before Uber, Max was a consultant at Accenture.