VC`S ARE LEADING THE CHARGE IN CRE TECH… Q&A WITH CONSTANCE FREEDMAN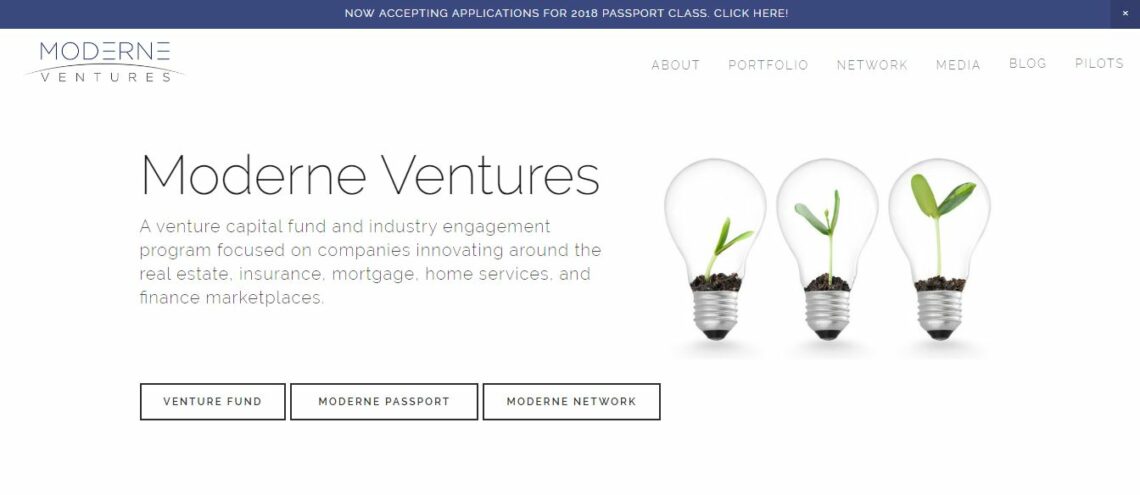 I spend a lot of time with VC`s in the CRE tech space. I find it to be an incredibly effective way to not only learn about how, what and why they invest, but to get a true pulse on the CRE tech sector. I am blessed to have relationships with most of the top VC`s in the CRE space and we regularly chat about the market in general and specific startups. And I try my best to maintain a steady flow of referrals to this network as well.
One of the VC`s I have been particularly impressed with is Moderne Ventures out of Chicago. Not only are they incredibly active with a terrific track record, but they have built a well-earned reputation as one of the most strategic and insightful Venture firms in the sector. A lot of that quality reputation has to do with their Founder, Constance Freedman. She is a real trailblazer in the space.
Having invested in over fifty startups to date, she is one of the most connected VC`s in the real estate industry. And her track record is pretty impressive, having previously launched and managed Second Century
Ventures and REach, part of the National Association of Realtors.
I was speaking to Kurt Ramirez, VP of Moderne Ventures, recently and he told me about their new Moderne Passport program. I found it pretty interesting so I reached out to Constance to get a better sense of this new innovative immersion program and learn what else is new at their Fund. Here are the excerpts of our our conversation...
Michael: How`s business at Moderne Ventures?
Constance: Busy….so busy… and great! We`re in an interesting time where technologies applicable to our industries - real estate, insurance, mortgage, and home services - are at an intersection with incredible interest from the industries to begin spending a lot of time on strategic initiatives to use those technologies to maintain, or build, competitive advantages. We are continually onboarding corporate partners to build the synergistic value between them and our portfolio companies to drive growth and enable change that drives the entire industry.
M: Can you give us an overview of the Fund as well as the company?
C: Our fund is built upon the premise of building value within the industries which we invest - real estate, mortgage, finance, insurance, and home services.
We have both an early stage venture fund and an industry immersion program, the Moderne Passport. Out of the fund we invest in early stage technology companies that are challenging the status quo, filling gaps, and driving our industries forward. We pay special attention to the companies that originate outside of our industries that can be applied within them – we believe there are attractive investment opportunities there.
The Moderne Passport is a program that is built to bridge the emerging technology platforms with the 400+ executives and corporations in our network who are responsible for managing billions of dollars of revenue within our industries and are looking for technologies to help them grow, innovate and succeed. We put both companies and corporations through a systematic program, the Moderne Passport, to build value and create opportunities to help define solutions and services to meet the challenges of the marketplace.
The components of the fund, Passport, and experts are tightly aligned to drive growth in our companies and returns for our investors.
M: Tell us about Moderne Passport Companies and your new Pilot Programs?
C: Pilots are a component of our Passport Program and a great opportunity for companies in the industry to "try before they buy". They`re also an opportunity for our portfolio companies to get their products in the hands of potential enterprise-level customers, and receive valuable feedback on everything from pricing to product features so that they design their products and services to meet the needs of the industry.
M: What startups are in the Program?
C: We have had almost 50 companies go through the program between our previous fund and this one. 23 companies have gone through Moderne Passport since 2016:
2017 Companies:
2016 Companies:
M: What types of professionals are you targeting to participate and what are the benefits to someone participating?
C: Our network and pilot participants are executives and decision makers within companies who have an interest and are taking actions to improve their business through the technology and innovation – simple as that. A nice thing about the pilots is that they can be designed to achieve the goals of our Passport companies and the corporates who are using them. Participants get hands-on with new technology offerings that can drive revenue increases and reduce OpEx. It`s a win-win-win!
M: What types of investments are you making in your Fund? Who are the ideal candidates and how should they get in touch with your group?
C: We typically invest in companies that have a proof-of-concept in the market and who we believe our investors and mentors will ultimately be customers of. Our LPs and mentors are an extension of our team and we rely on them for feedback and to share the priorities that our companies can solve for. They can get in touch with us through a warm intro (preferred), or cold via email to Kurt: kurt@moderneventures.com
M: Where do you think we are overall in the real estate tech cycle? Are you seeing any particular trends that you are keeping your eye on?
C: We think we`re at the beginning, and that we`ll continue to see wins in our industries. One of the trends – if you want to call it that – is to continue to look outside of our industries for the products and services that can be applied within them. Our industries represent a multi-trillion dollar market with over 1M independent contractors, 600,000 SMBs and thousands of enterprise companies; any technology that serves that landscape is a good candidate to approach our industries.
M: What`s next for Moderne Ventures?
C: New investments and new Passport classes! We just announced that we opened applications for our next class – interested companies should apply here. We`re also continually expanding our network and corporate partnerships that drive growth in our companies and build long-term value of our industries.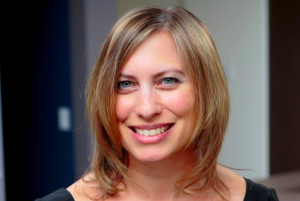 Constance Freedman is the Founder and Managing Partner of Moderne Ventures and the Moderne Passport. Constance has invested in more than 50 technology companies and helped bring them to market by partnering with over 400 executives and corporations focused on using technology and innovation to create a leading edge within their industry. She is active on several company boards, past and present, including DocuSign, Updater, Ifbyphone (now DialogueTech), ePropertyData (now Xceligent), UrbanBound and TaskEasy.
Prior to launching Moderne Ventures, Constance was the head of Strategic Investments at the National Association of Realtors where she launched and managed its investment arm, Second Century Ventures (SCV), and founded its accelerator program, REach, in 2009 and 2013 respectively. Prior to joining SCV, Constance was an investor with Cue Ball, an early and growth stage investment fund focused on the information services and consumer sectors. Constance began her career spending seven years on an operating capacity at technology start-ups Molecular (backed by CMGI, acquired by Isobar) and Account4.com (acquired by Lawson). Constance was a practicing real estate agent for three years prior to starting her career in technology and investing.
Constance is the recipient of several prestigious awards including Crain`s Business 40 under 40 and has appeared multiple times on Crain`s Chicago Top Tech 50, Swanepoel`s Power 200 and Inman`s Top 101 in Real Estate. Constance is frequently an invited speaker at nationally renowned venture industry real estate and fintech conferences.
Constance served on the Advisory Board for the National Venture Capital Association`s Corporate Venturing Group from 2010-2013 and is on the board of overseers for the non-profit, From the Top. She is also an active Mentor for startups at TechStars and other accelerator groups.
Constance earned a BS from Boston University and an MBA from Harvard Business School.