VTS Gets Content As Well As Anyone And Here's Why…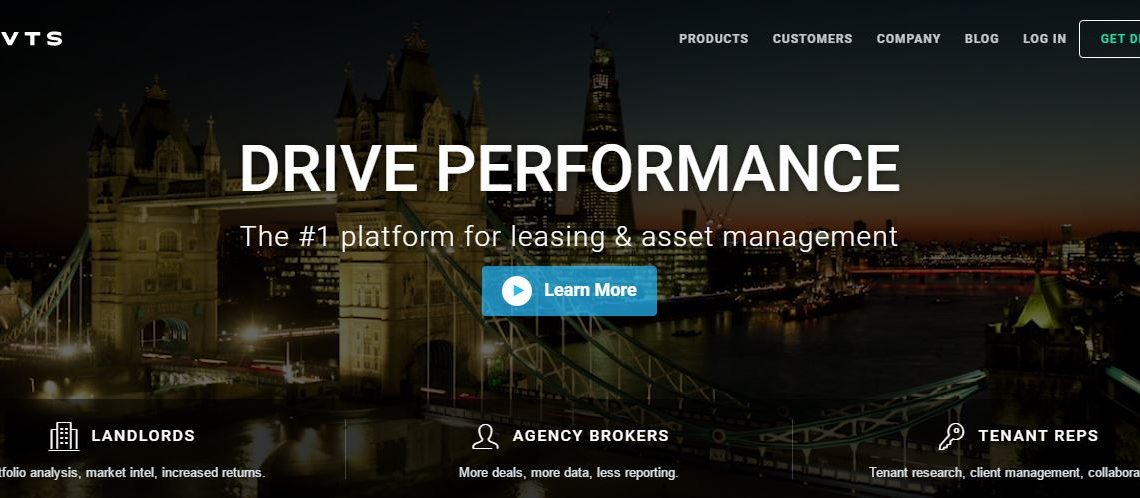 Q&A with Katie Higgins, Manager of Content & Communications at VTS
In my humble opinion, VTS is as good as it gets in the commercial real estate tech startup world. Amazing leadership, deep bench, products that are intuitive and smart and an all-star client base. But one of the things they do incredibly well, and the part of the business that I think goes without much recognition, is there content marketing operation.
If you regularly read my blog, you undoubtedly know that I am very focused on content marketing. I have repeatedly said it's the biggest innovation in marketing that I have seen in my almost 30 year career in media and marketing. With the traditional media declining in it's reach and effectiveness, content marketing allows brands and professionals to market themselves directly to their target audience. No filters. No middlemen. No misinterpretation.
The brands have become the thought leaders. The brands have become the media. That's what I preach over and over again in the commercial real estate sector (to anyone that will listen :).
So when I see content marketing done incredibly well, I love to highlight it.
VTS is doing an amazing job with their content in large part due to Katie Higgins and her team of incredibly talented marketing and content professionals.
I recently caught up with Katie to learn more about their strategy, tactics and vision of content for VTS. Pretty insightful stuff.
Enjoy...
Michael: How does VTS view its blogging and content efforts? What are your overall objectives and goals?
Katie: As a company, VTS strives to enable commercial real estate professionals to be the best at their roles as they can possibly be, and our content strategy reflects this. The content we publish, whether it be through our blog, ebooks, videos or other mediums, is designed to provide valuable information to our readers (outside of our product offering) on topics that are of interest and will help them be better at their jobs. That might be through providing them with stories on the latest industry trends, to educating them about the latest technologies that should be on their radars. Not only does this help us attract new people who are interested in VTS and what we're doing, it also allows us to engage with industry professionals on the whole and continue building credibility as a brand.
M: Where do you get your content ideas from and how do you go about creating the actual content?
K: It's an ongoing process! Idea generation is definitely not a one-person job - we have a pretty open conversation constantly going across our entire company (including our sales, account management, support, engineering and product teams) about questions they're hearing from clients, topics being discussed at industry events, interesting news articles they're reading, and what not. Given that we're a technology company, I think tech-related topics are somewhat expected and certainly what people are very interested in - so we try to balance forward-thinking, innovation focused pieces with topics that relate to things happening today. You really could be at any stage of the innovation spectrum and find our content relevant.
In terms of the actual content creation, we take our ideas and build out a fairly robust editorial calendar at the beginning of every quarter. This is key to staying on track, but also allows for flexibility should a particularly newsworthy topic arise that we need to jump on. The content is then written by a variety of different sources, whether it be internal subject-matter experts or guest contributors working at well-known commercial real estate firms and publications.
M: What are some of the more popular entries you have produced?
K: At the moment, we're seeing particularly high engagement with articles about modernization - whether this be preparing your building for the next generation of tenants, tech tools you can use to be more efficient, how to use data improve the leasing process, and the like. It's clear that there's a thirst for content on this subject.
M: How do you share your content with your customers and the marketplace in general?
K: All the usual suspects! Our distribution channels include email, social media, syndication (with sites like The News Funnel) and some paid placements where it makes sense. Social media is definitely one of the most effective means of sharing - this also helps us create additional conversation and engagement around each of the pieces of content we produce.
M: What other content initiatives will you be working on in the future?
K: As VTS continues to expands into new geographic markets, our content strategy will evolve as well. This requires us to stay on top of the needs and interests of the markets we're expanding into, so that we can tailor our content topics and delivery accordingly.
M: What advice would you give someone who is thinking about launching their own Content Marketing initiatives?
K: Plan ahead. If you start writing each blog post on the day it needs to go live, it's incredibly hard to be successful. Not only is this approach stressful and inefficient, it really limits your ability to produce high-quality content. Also - don't be afraid of constructive feedback. Treat your first draft as just that - a first draft ready for input. Share your content with people, both internal and external, whom you trust and who know the subject matter. This will help you to ensure you're creating content of the highest quality, which your audience will thank you for.
Katie Higgins is a marketing and communications strategist, with almost a decade of B2B experience across both Fortune 500 corporations and fast-growing technology start-ups. In her current role, Katie runs VTS' content programs, including the VTS Blog (blog.vts.com) as well as global external communications across North America and Europe. Prior to VTS, Katie worked at global commercial real estate services firm, JLL.
Connect with Katie on LinkedIn