What Can The Commercial Real Estate Sector Learn From The Residential Tech Sector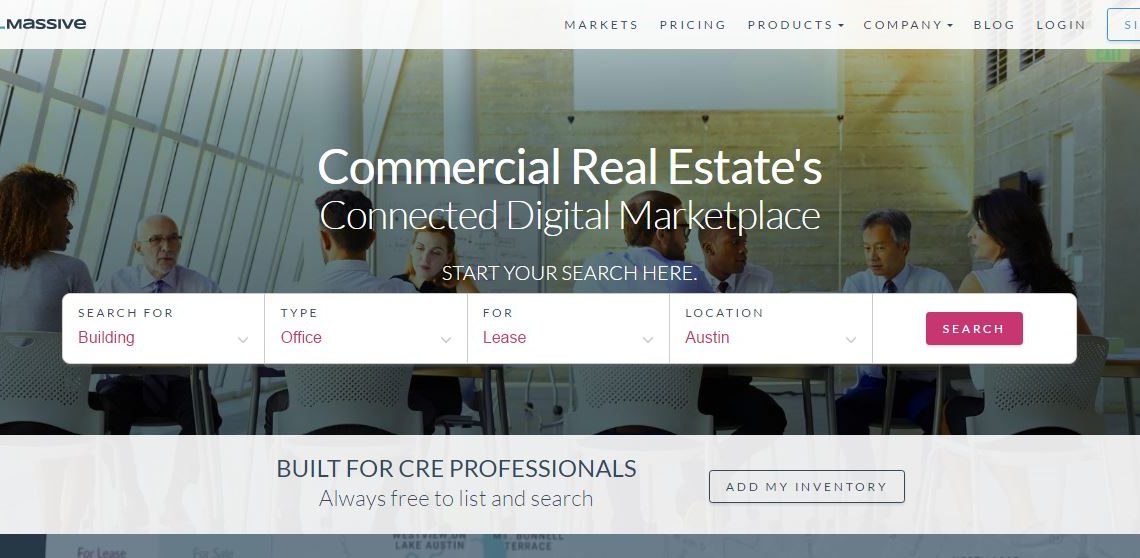 There is no doubt that the residential real estate sector embraced tech well before the commercial sector. Look no further than the success of Zilllow which is now a billion dollar company!
Why? I have written previously that I think most innovation in tech is driven by the consumer. The client. The end user. It's just how adoption happens.
Initially, the home buying public was way more focused on tech than the residential business sector was. They were on Facebook, Snapchat, Instagram, Twitter etc. before the brokers and builders were. And as a result, homebuyers naturally expected , and almost demanded, that they be able to shop for a new home or apartment on line. And the residential real estate sector understood that and embraced tech accordingly. The Zillow's, Trulia's, Redfin's, OpenDoor's etc. all followed and built massive businesses.
On the commercial side we are starting to see the same trend. The tenants, landlords and institutions are coming to the realization that technology can make them better informed, save money, more efficient and ultimately, more effective in managing their real estate assets.
Again, trends are driven by customers and not the tech leaders forcing innovation on the industry.
To shed some light on this topic, I recently caught up with the new CEO of RealMassive, Patrick Lashinsky who came from residential tech and is now leading this innovative commercial platform. In this Q&A you will find some interesting insights on residential vs. commercial tech, consumer marketing and what RealMassive's business strategy is all about.
Here are some of the highlights of our conversation...
Michael: What is your background?
Patrick: I come from a varied new products and new business background, but always focused on creating growth through solving customer pain points. Prior to RealMassive, I was the CEO of Curb, the first on-demand, location-based transportation company supporting more than 38,000 regulated taxi and sedan suppliers. This business was focused on providing consumers a safer alternative to the incumbent Uber. Before that, I served as the CEO of publicly-traded ZipRealty (NASDAQ: ZIPR), where I led the company from start-up to one of the fastest growing and most technically advanced real estate organizations in the U.S. ZipRealty led the fight to show and share homes online, which is now obviously a ubiquitous option. During my time there, I also held Senior Executive roles leading Technology, Operations, and Sales and Marketing, which gave me a broad and diverse view of industry issues and enterprise solutions. Before joining the tech sector, I enjoyed over a decade of innovative consumer marketing experiences, working with such household names as General Mills and Del Monte. While at GMI, I was responsible for the creation and development of Go-Gurt Yogurt in addition to managing brands such as Pop Secret and Chex Mix. I hold an MBA from the Anderson Graduate School of Management at UCLA and a BA from the University of California Berkeley.
M: Having spent time in the residential tech sector, why do you think that part of the industry adopted tech sooner than commercial and what lessons can be learned as a result?
P: Mostly due to the power of demand and the ability of consumers to take control of the purchase process. Like many residential MLS's, CRE's data incumbents have done everything in their power to stifle innovation and information sharing, leaving the industry in a slow-moving state versus transforming and innovating rapidly. By comparison, consumers in the residential industry demanded information be available and shared directly with them. They demanded mobile solutions early, and customers rewarded firms who delivered on that demand. Though residential brokerages still add unique value, consumers view firms like Zillow as more forward-looking, consumer friendly, and trustworthy. If access to industry info and insights is restricted to a specific link in the chain with, there will be no competing pressures to innovate and collaborate.
M: How did you come to RealMassive?
P: After successful exits for both Zip and Curb, I was afforded the opportunity to explore several career options. Of all of the opportunities, RealMassive had the obvious potential to disrupt and modernize a very rich, very large, important industry in our economy. As I explored it further, I really began to appreciate the need for comprehensive, real time industry data. I also felt like the leadership, investors, and technology stack that were already in place were well positioned for a successful run. To me it was obvious that this type of disruption will happen, and given the open-source nature of the RealMassive marketplace, why not lead the way with the best technologically-enabled data platform on the market?
M: What is your role at the company and what would you say is RealMassive's niche in the space?
P: I see myself as a good listener, evaluator, and more of a facilitator than anything. My goal is to set the right environment of empowerment and accountability, and unlock our talent and ability to create solutions. We have some amazing, committed folks on the team who aspire to achieve something very significant. Our vision is to become the most reliable partner and source of real-time CRE information on the planet. Our success is predicated on the open access and sharing of property and market information between brokers, owners, and tenants. Existing models are based upon manual, error-prone processes for collecting and presenting data…we're leaping ahead by harnessing modern technology such as automation, machine-learning, and mobile/social experiences.
M: What are some of the new initiatives you folks are working on?
P: We're mobile-first…maybe even headed in the direction of mobile-only. Our customers and our customers' customers are native to mobile lifestyles, handling all aspects of business and life on their devices. If we're not planning, designing, communicating the way our customers do, we're missing the experience. We go so far as to begin web design in portrait, mobile layout, and in most internal meetings you will only see mobile devices, no laptops. We are also working on the most comprehensive real-time database in the industry. Our solution isn't based on inefficient, manual calls and data collection practices, it is based on the latest technology available.
M: Has anything surprised you so far about CRE tech? Where do you think we are in the cycle?
P: I'm surprised how far ahead residential is in terms of technical adoption and urgency to modernize. In my eyes, commercial should lead residential in terms of systems, technology, marketing, and analytics…yet we're still behind. Once the flywheel starts rolling, the industry will experience the true power and opportunity in opening the data watershed. The industry can harness this power to become more efficient and make more money, which will further accelerate adoption and innovation.
M: If you were to give someone advise about entering the residential or commercial real estate tech space, what would it be?
P: Listen and learn the most common pain points, then identify technology and partners who will help solve them. Find successful mentors to learn best practices from, and then find new and current tools that allow you to improve on their process even further. Don't blindly follow and don't assume anyone has all the answers. The answers that worked yesterday (such as residential door-knocking), probably won't set the best path forward. Find great clients and great service providers that share a mutual interest in your long-term success. We hear consistently from brokers that they don't trust their current providers, are shackled with prohibitive and rising costs, and they need help delivering meaningful measurements to key stakeholders. To me this suggests that if we act as true partners to design solutions with measurable value, we can become indispensable.
As the CEO of RealMassive, Patrick Lashinsky leads a talented, growing team in the mission of delivering access, exposure, analytics, and innovation to the commercial real estate industry. Previously Mr. Lashinsky was the CEO of Curb an on-demand, location based transportation company that focused on regulated taxi and sedans as suppliers. Prior to Curb, Mr. Lashinsky served as the CEO of ZipRealty (NASDAQ: ZIPR), where he helped lead the company from start-up to one of the fastest growing and most technically advanced real estate organizations in the United States. In 2008 the real estate journal Inman News named Mr. Lashinsky as one of the "Top 100 Most Influential Real Estate People." And in 2010 SmartMoney.com named him as one of its Power 30. Mr. Lashinsky earned his M.B.A from the Anderson Graduate School of Management at UCLA and his B.A. from the University of California Berkeley.
Connect with Patrick on LinkedIn.
Don't forget to come meet Michael in San Francisco on June 8th at CRE // Tech! Tickets are on sale now!
WANT MORE CONTENT FROM MICHAEL? CHECK OUT HIS #TALKSHOP AND ON THE STARTUP ROAD SERIES!