What in the world is CREtech doing in Copenhagen?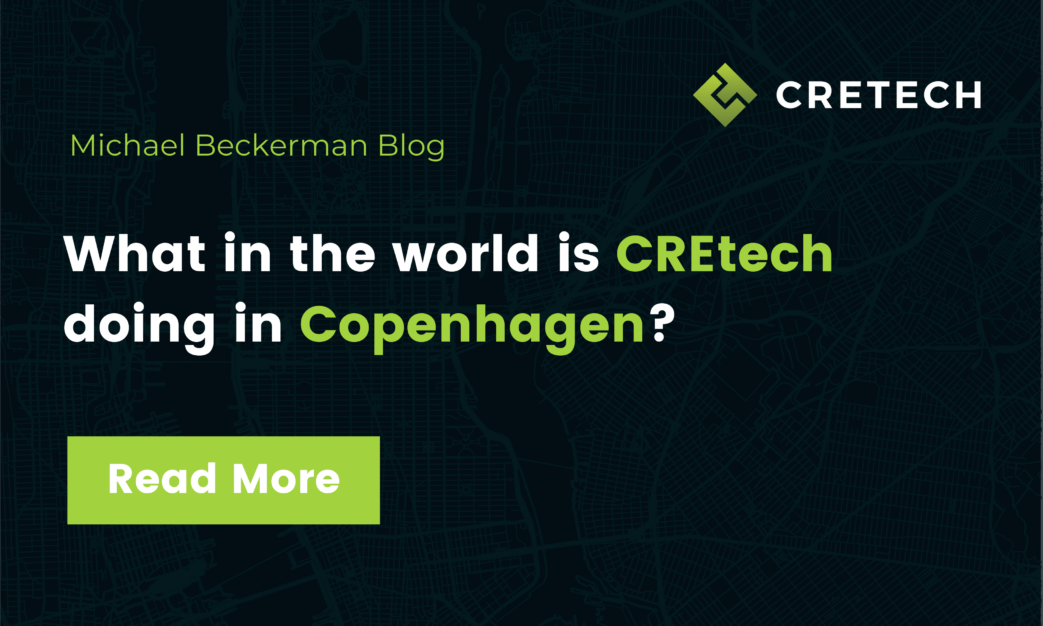 San Diego. London. New York. Those are all of the places CREtech will be heading to in 2022 with our live, in-person events. But Copenhagen? "Huh??" you might ask, and for good reason!
Well, as some of you may know, I have made the decarbonizing of the built world my personal mission. The real estate industry is the only business sector I know having spent 35 years in it in various capacities. But it's also an industry that now is facing the single greatest crisis of my lifetime…the climate crisis. The real estate industry contributes 40% of all greenhouse gas emissions and is the single biggest contributor to the climate crisis. So governments, tenants, residents, lenders, underwriters, insurance companies, and more are paying attention to how we can solve it.
The good news, however, is that real estate professionals are seeing this as a once-in-a-lifetime opportunity to lead the world in confronting this crisis. Real estate owners/developers, asset managers, venture firms, startups, and services companies around the world are stepping up and leading the way. And so is CREtech. Which brings us to Copenhagen! As the world's most sustainable city, Copenhagen was at the top of the list for our first climate-focused event after speaking with our friends in the community (thank you Nicole).
What are we planning? Unlike our typical CREtech events which attract thousands of professionals, this one will be very different. Only 200 of the world's leading professionals from every corner of the sustainability spectrum will gather for three days of high-level presentations from the leading experts in sustainable strategy and solutions through focused collaboration sessions and immersive experiences. Our goal? Our attendees will walk away with concrete ideas, inspiration, and important new connections to inspire REAL and meaningful change.
So, that's why we are going to Copenhagen.
As we only have 200 seats to offer, if this sounds like something you might be interested in please register NOW!
Hope to see you in Copenhagen!