What the leading commercial real estate tech investors look for in a Founder…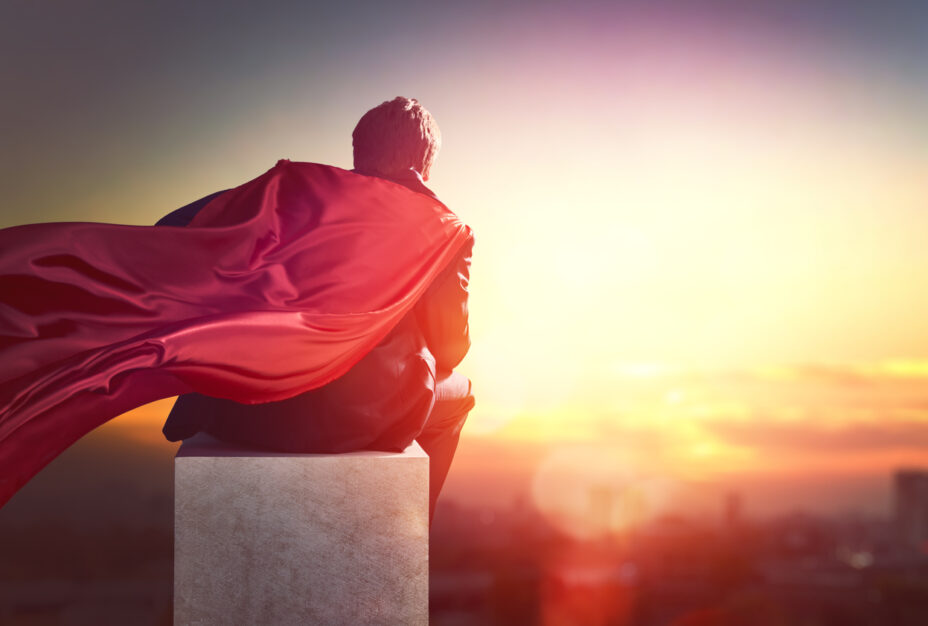 As a follow up to my blog last week about how I personally think Hustle is the key ingredient you want to look for in a Founder of a startup, I asked the best real estate tech investors I know what they look for in evaluating an entrepreneur who is raising money. Of course, it's never as simple as just looking for "one thing", and almost all of these professionals do tremendous due diligence on every deal, but what I was most curious about were the intangibles. They things you don't see on a spreadsheet, deck or pro forma. That "special thing" that when you see it, you know that particular Founder "has it".
And so I asked them all "What's the single most important quality you look for in a Founder when you are considering investing in their startup?" and here are their answers...pretty insightful stuff…
"In my opinion, there isn't just a single thing I look for. I can give you numerous examples of how founders have had one exemplary quality (i.e. a 'single' most important quality – say, a superior mind/clarity/focus of mission) but other poor qualities ultimately hampering their ability to fundraise/scale/recruit (or whatever). But if you pressed me, I'd say the single most important quality is something my father calls 'the X factor'; a character trait that unifies all of a person's strong entrepreneurial/leadership capabilities."
- Jeffrey Berman, Director at Camber Creek
"Grit. The best companies rarely follow their original business plan, so identifying founders who are tenacious and refuse to be discouraged by short term setbacks is critical. I'd bet on a great founder over a great idea any day."
- Mark Goldberg, Principal at Index Ventures
"Fifth Wall looks for Founders that have the right mix of technical competency, vision, leadership and deep real estate industry domain expertise & relationships. Real estate technology is an sector of technology characterized by exceptionally high go-to-market risk: if you can't sell your product to a handful of major real estate industry incumbents to drive scalable market adoption, it's nearly impossible to be successful in real estate tech. For that reason we really look to identify entrepreneurs that have domain expertise and where Fifth Wall can complement that expertise with access to our vast network of real estate owners & operators."
- Brendan Wallace, Co-Founder & Managing Partner at Fifth Wall
"That they have a reasonable grasp of their market and competitors. Entering a crowded market and saying you don't have competition is unacceptable!"
- Kurt Ramirez, Moderne Ventures
"When I ask the question, 'What's your Plan B?' and they give me that look that says, 'I'd rather die than fail,' I know I've met a founder that I should consider investing in. A great founder can tweak a mediocre idea and succeed; a mediocre founder can take a great idea and fail."
- Jeremy Neuer, Senior Vice President at CBRE
"It can be really tough to distill that down into a single thing. For early stage investing, where there is often not much proven traction/operational data to see, you are truly betting on the founder(s) and the team. For me, I am mostly looking for vision; the ability to execute and build a team; and a sense of driven flexibility meaning they have an unrelenting drive but with the flexibility to adapt. Those are the characteristics of an entrepreneur I would bet on."
- Rich Boyle, General Partner at Canaan Partners
"How much do they know about finance and actually growing a company? You can be a technical genius or the best salesman in the world but I want to know what the most important numbers are and how does your company make money. Period!"
- Duke Long, Managing Partner at Pur Ventures
"If the founder is a visionary, then their key quality is going after large markets with a unique approach as a fast follower. The track record for first movers is not great. If the founder is a CEO, then their key quality is their ability to execute in general, and specifically in generating revenue and raising capital."
- J. Skyler Fernandes, Cleveland Avenue
Amazing insights. What's clear is that each of these top investors has a different perspective. And I think that's why in raising money there is no one size fits all. They key as a Founder is to be really on top of every aspect of your game because you never know what will be most important to the potential investor you are talking to.
Don't forget to come meet me in Los Angeles on September 28th and New York on December 7th for CRE // Tech! Tickets are on sale now!
WANT MORE CONTENT FROM MICHAEL? CHECK OUT HIS #TALKSHOP AND ON THE STARTUP ROAD SERIES!