Will The U.S. Lead Or Lag In CRE Tech?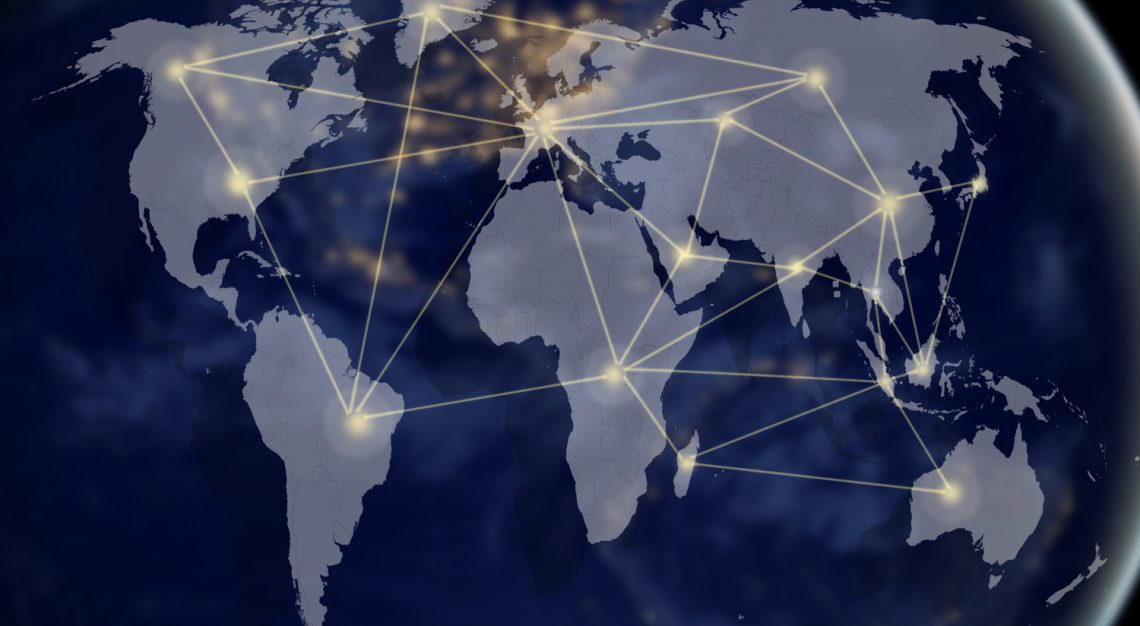 I have been consistently having more conversations with folks in real estate tech from outside the U.S. Literally on a weekly basis I get an email, social connection or call from another tech entrepreneur from in Europe and Asia. They want to just pick my brain on observations in the U.S. commercial real estate tech sector and of course, I do the same for their experiences.
As someone who really loves connecting with people and sharing stories and thoughts, it's really thrilling to be doing this for my job!
I started thinking recently about why this happening. Why are there so many sites reaching out from outside the U.S.? My own collection of sites are mainly focused on the U.S, so I didn't really have much of a focus on tech oversees. So I did what I always try to do when I am unsure of something… I began reaching out to people much smarter than me! I connected with my friend Nick Romito, who heads arguably the most successful U.S. based commercial real estate startup, and Raja Seetharaman, Director of Propstack, a very successful commercial real estate startup based in India. I deeply respect their knowledge and viewpoints so I asked them the simple question...
"Are Europe and Asia embracing commercial real estate tech more aggressively than the United States?"
Some really interesting insights…
"The European market is adopting technology at a much faster rate than we expected or had even hoped for when we first launched VTS in London - it's by far our fastest growing market. Looking back now, this response makes sense - European operators have had the benefit of seeing what worked and failed in other markets, as well as real use cases where the returns and efficiencies are clear, not just a pipe dream. We've been overwhelmed by the positive response from landlords and agents in Europe - they're truly on board with what we're doing, and are excited to partner with us to make the industry work better for all."
Nick Romito, Co-Founder & CEO, VTS
"2014 was the peak for RE tech funding in India with approx.$250 mil being raised. Business models based on rental property listing marketplaces, residential property buying and listing received bulk of the funding. There has been a spurt of co-working spaces since 2015.
2016 was the year of consolidation for the RE tech sector in India. A bulk of the investments in 2016 were for seed or early-stage funding, an indicator that business models continue to evolve. Business models include managed property rentals, P2P listings, broker networks, co-working spaces, short-term residential and commercial rentals, data analytics, and AR/VR solutions. Currently several real estate tech startups are trying to solve the problem of unsold inventory with the help of technology.
In India, it's a very exciting time in the residential and commercial real estate sectors."
Raja Seetharaman, Director, Propstack
It's crazy when you think about how most of the world's big tech innovations come out of the U.S. and in particular, the Silicon Valley. And yet, CRE tech has been such a laggard. I have written about why I think this is happening at length and so I won't revisit that theory (although I do think real progress is being made!)
But back to Europe and Asia and their embrace of real estate tech...
Perhaps it's that Europe (in particular) and Asia have been on the forefront of other big tech trends like FinTech and Blockchain. Perhaps culturally their business professionals are just more comfortable using tech tools in their everyday lives. Not sure of all of the reasons why Europe and Asia might actually be growing faster than the U.S. in CRE tech, or if that is even a universal theme. But it is certainly something worth keeping an eye on for future trends.
I would love to hear from others, in particular from outside the U.S. or U.S. based sites that are expanding and doing great business overseas.